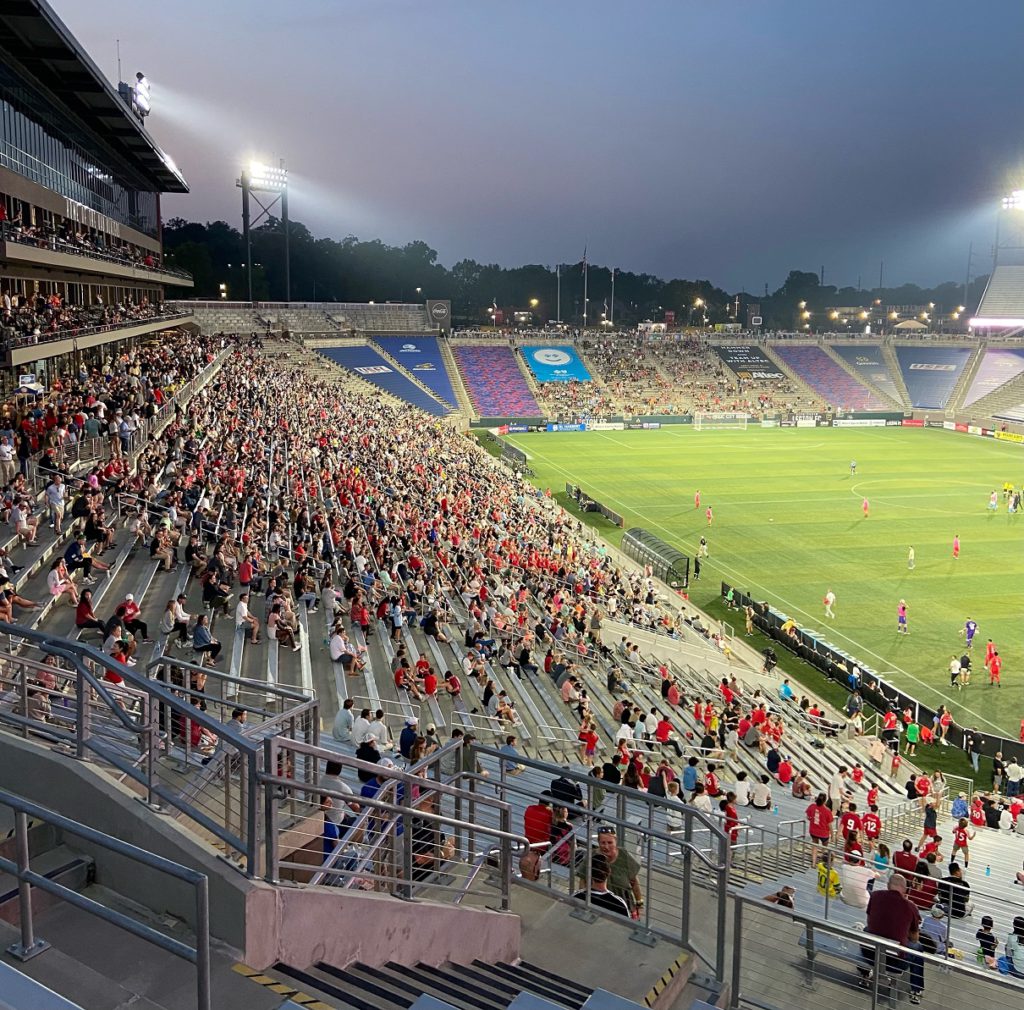 I truly wish my relationship with association football wasn't so freakin' complicated.
Since soccer is my favorite sport, I ought to be able to just sit back and enjoy it. And on an international level, I can.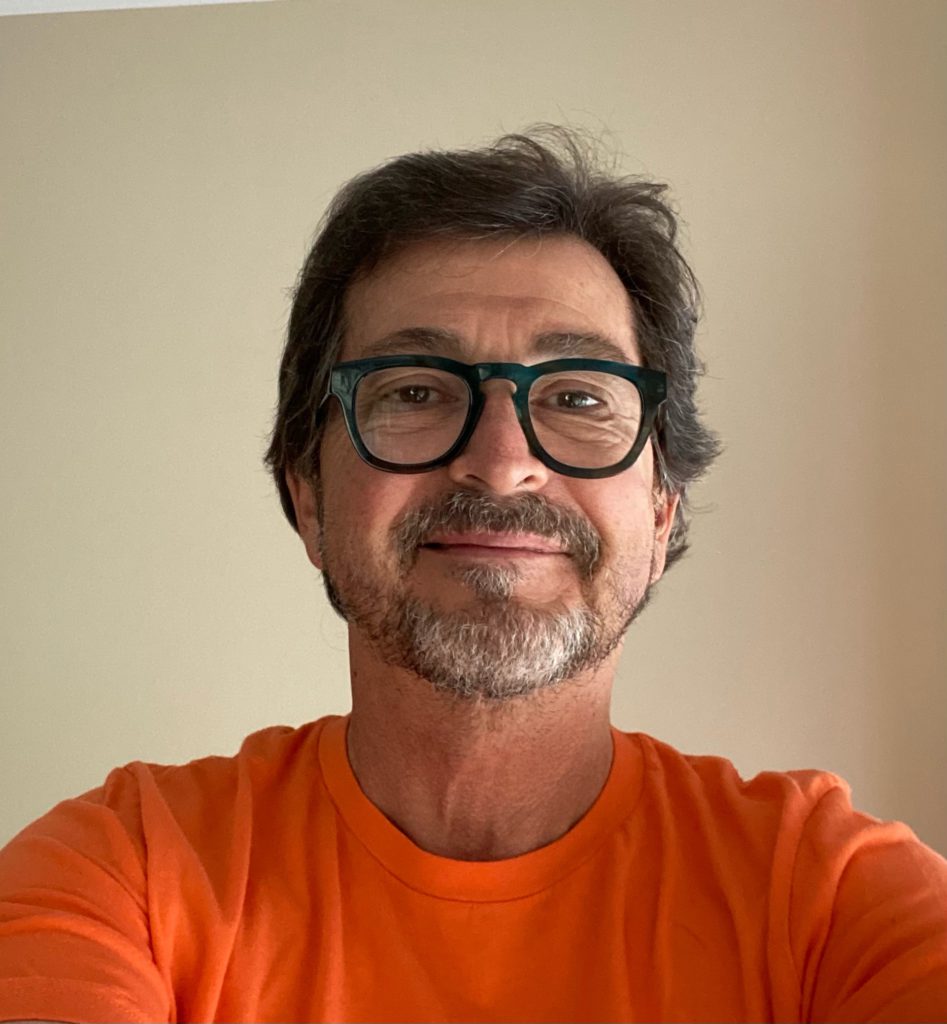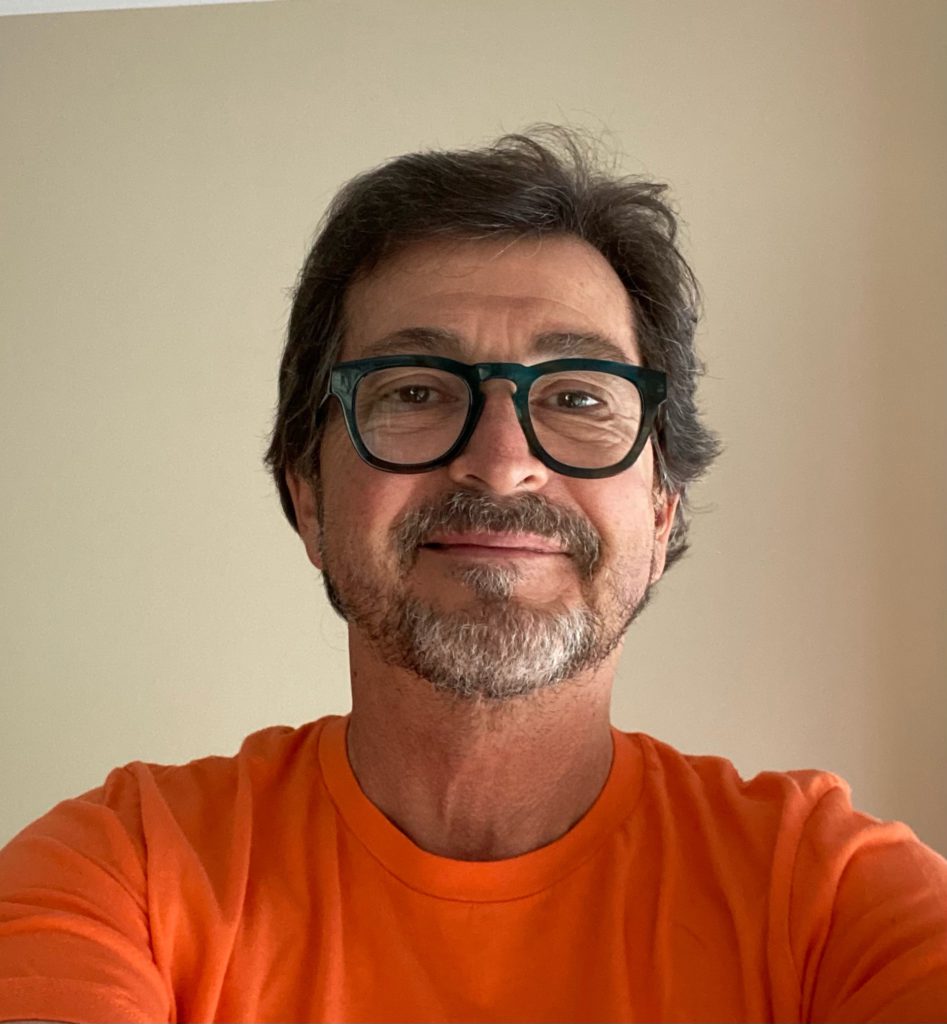 And I do.
I'm gonna watch Celtic F.C. every time they play, Borussia Dortmund every time they play (unless they conflict with a Celtic F.C. match), Manchester United every time they play (unless they conflict with a Celtic F.C. or Borussia Dortmund match), and Birmingham City F.C. whenever they happen to pop up on ESPN+ (unless they conflict with a Celtic F.C., Borussia Dortmund or Manchester United match).
I'm sure I break some sort of gatekeepers' rule by supporting all four of those clubs, but I don't care … it's my gate, and I'll let in or keep out whomever I please. (Actually, it's eight clubs … I also root for the women's teams bearing their brands).
Thing is, American professional soccer has seemed foreign to me, even though I'm an American. I mean, talk about a checkered history.
My favorite domestic professional club – the New York Cosmos – haven't kicked a ball since 2020. I fear they might have been sent to a farm so they can run and play with the Los Angeles Aztecs, Dallas Tornados, Philadelphia Atoms and other sidewinders from my youth.
Atlanta Silverbacks FC was my second favorite in the pro ranks.
Same farm … same fate.
Closer to home, I was a big supporter of the Birmingham Grasshoppers, a top-shelf amateur team in the early and mid-1990s that competed in the United States Interregional Soccer League. They weren't pro, but they carried themselves like professionals.
Gone.
And I still miss Greenville FC of the semi-pro National Premier Soccer League. They were "my" team for two seasons when I lived in Greenville, South Carolina, but now exist only as a website and a memory.
The men's team I follow most closely these days is Chattanooga Football Club, members of the National Independent Soccer Association. I even bought shares in the club in 2019 (I have stock in Celtic F.C. and Manchester United as well, so yeah, I'm something of a soccer tycoon. I get a check from Man U each year for nine cents).
I also have a soft spot for the Asheville City FC men and women and in the National Women's Soccer League, I – along with Batman – stand with Gotham FC.
But last night, I was at Protective Stadium to watch Birmingham Legion FC of the United Soccer League Championship take on Major League Soccer's Charlotte FC in a U.S. Open Cup Round of 16 match. When I lived out of state, I kept up with the hometown team during their embryonic years as the Birmingham Hammers in the NPSL … I even own a couple of Hammers T-shirts.
I've been back in the Magic City for two years and have seen the Legion play a handful of times, but my fandom has been casual.
In fact, I've seen more FC Birmingham matches, primarily because the United Premier Soccer League side is coached by my friend Preston Goldfarb, a Birmingham-Southern, NAIA and Jewish Sports Heritage hall of famer. (He also founded and coached the Grasshoppers, so there's some history there).
Honestly, I've been on the outside looking in when it comes to "mainstream" U.S. men's soccer for several years now. Once I took a deep dive into the roadblocks lower leagues and women's soccer deal with, I started resenting the United States Soccer Federation's far too cozy relationship with MLS. It's like they're fine with stifling growth and competition beyond anything bearing or sharing its acronym.
And when the USL and MLS signed a deal to integrate MLS reserve teams into the Second Division league in 2013, that was a turn-off for me.
I long for a system based on sporting merit, I believe promotion/relegation is the only way the sport can reach its full potential, and it sucks that there are hundreds and hundreds of soccer clubs that can never make it to the top tier unless they buy their way into MLS.
In a nutshell, I think the infrastructure of soccer in the United States is a monument to dysfunction that needs to be rebuilt from the ground up.
But you know what?
I'm tired of looking for reasons not to go to soccer matches that are played seven miles from where I live – matches that feature athletes who love the game and play it at a high level.
If I stopped watching sports because I don't like their business model, I wouldn't be watching much sports.
So, Wednesday, I tabled all my grievances in favor of cheering a squad representing the city I live in and jeering one representing another of my favorite cities (Charlotte is great) – but one competing under the banner of the evil empire.
It was the most fun I've had as a fan in decades.
I've spent much of my life around people who'd flee in terror and confusion if you even said the word "soccer." It's always a pleasure for me to sit among those who are into it.
And there were 12,722 of them – a Legion record – in front of me, behind me and beside me on a chamber of commerce night in the Ham.
I'm not a flag-waving, drum-beating, chanting, vuvuzela-tooting kind of guy, but I like being in the company of those who are. (In the interest of full disclosure there were no vuvuzelas … which was kind of a shame).
Having fun is a beautiful thing, especially when you're watching the Beautiful Game.
Things got loud when Charlotte's Adilson Malanda was sent off after being issued his second yellow card of the evening in the 50th minute.
Things got much, much louder 10 minutes later when Prosper Kasim scored a goal on a rocket to the far post (Juan Agudelo assisted). The man who accounted for the first goal in club history back in 2019 tallied one of the Legion's biggest ever, because that was the lone score of the night.
Birmingham 1, Charlotte 0.
Or as I like to think of it, Birmingham 1, Major League Soccer 0.
When the whistle blew to end the match, 12,000 people sounded like 112,000.
The victory moves the home team forward in the Cup, where they'll host Inter Miami on June 7 in the quarterfinals.
Definitely going to that one.
In fact, I think I might just become a regular.
And why not?
On Wednesday, my relationship with association football wasn't complicated at all.
Maybe it doesn't have to be anymore.