With the pandemic getting its second wind and a COVID-19 vaccine still not yet available, erring on the side of caution this Thanksgiving is the smart play. That means, of course, staying home.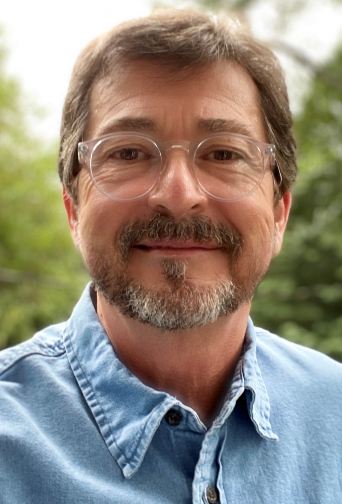 I understand this is rough on those of you who enjoy large family gatherings – the kind where 36 people are gathered around a folding table, eating foodstuffs off flimsy paper plates while trying to carry on three to five conversations simultaneously.
As the day progresses there is football, naps and flatulence, and by the end of the evening you are worn out and wishing fewer of your relatives had decided to breed.
Or maybe that's just me.
Anyway, this holiday will be different more by necessity than design, but there are still ways to keep it as traditional as possible. That means our Thanksgiving will consist of Mary, two dogs, two cats, and me. But here's the fun part – for a few days only, we will make our critters anthropomorphic and assign them human relative titles.
So Charlie, the Sheltie, will be Uncle Charlie.
Steve, the Chihuahua, will be Mary's cousin Steve.
Thor, the ginger cat, will be my Aunt Thor.
And Bane, the gray cat, will be Mary's sister.
Granted, it's easy to play pretend. But we've gone so far as to provide backstories to make their characters more authentic.
Uncle Charlie, age 95, is my late father's brother who grew up in Vicksburg, Mississippi, but has lived the last 30 years in Chicago. He made a good living selling insurance and moved to the Windy City after he retired because that's where his wife is from. Sadly, she died of natural causes back in 2011 and Uncle Charlie was alone for three years before meeting a woman named Arcadia Destiny in 2014. She was a stripper and 70 years Uncle Charlie's junior, but ended up getting busted for cocaine possession and a class 5 felony menacing charge, and has been in lockup for several months.
Knowing Uncle Charlie was alone, we invited him to come down and stay with us for a few days.
Cousin Steve, 47, is a bit of a "black sheep" in the family. He never went to college, instead opting to be a roadie for a Go-Go's cover band known as the Went-Went's. He also worked a series of odd jobs, and for a time served as the muse of a woman who claimed to be the reincarnation of former First Lady Mamie Eisenhower.
He called from a rest stop in Bossier City, Louisiana, and we wired him some money so he could take the bus up here to see us, with the condition that he look for honest work after the holidays.
Aunt Thor is 80, widowed, and lives in Fort Lauderdale, Florida. She led a mostly quiet life for many years but gained some notoriety in the late 1970s when Van Halen frontman David Lee Roth inadvertently hit her with a frozen biscuit during the band's 1978 stop at Tallahassee's Ruby Diamond Auditorium. Why Roth threw the biscuit – or why he even had it in his possession – remains the subject of debate, but he apologized to Aunt Thor, gave her a kiss on the cheek and a backstage pass, and the incident was featured in Rolling Stone magazine.
We invited her to visit for Thanksgiving mainly because we wanted to hear more about Diamond Dave.
Mary's sister Bane is 52, a resident of Wilmington, Delaware, and recently divorced. By all accounts she was happily married for more than two decades but during a getaway to Gatlinburg, Tennessee, in 2018, her husband, Darwin, was bitten by a rabid Standard Poodle. During his hospital stay and recovery, he fell in love with the dog's owner and decided to leave Bane. The divorce was finalized last year and Mary thought it would be nice to spend some time with her sister, who is trying to navigate her way through the "Our Time" dating website.
How will this turn out?
Hard to say.
We have our feast set for 1 p.m. Thursday and it features dumplings, stuffing, squash casserole, mac and cheese, Rachel Ray Nutrish, IAMS Proactive Health and Pop-Tarts. But there have already been some issues.
Mary smelled something funny in the house and after investigating caught Steve smoking a joint in the upstairs bathroom.
Uncle Charlie got confused, went out the front door with no pants on and yelled across the street at our neighbor, "Hey girlie … bring me a cup of coffee and make it snappy."
And now Aunt Thor is screaming at Bane because Bane said she liked Van Halen better when Sammy Hagar was the lead singer.
Yep, this might just be a typical Thanksgiving after all.