As a man who has a weird obsession with alternative football leagues and who also thinks of himself as an "idea guy," it stands to reason that I'd have many ideas about alternative football leagues. If you've read my columns before you know that I've formed both the American League of Canadian Football as well as the Summer Football League.*
* Anyone can "form" a football league … getting one up and running is an entirely different matter.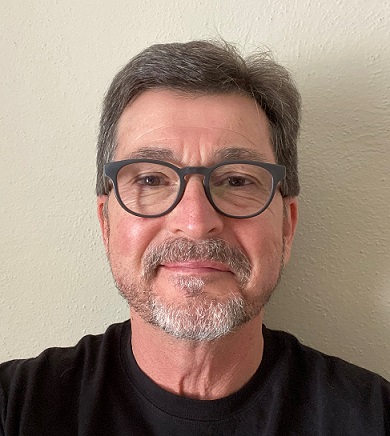 That being the case, while I'd certainly support both of those leagues I think it's time to create a new one – one that will capture the imagination of football fans across the country and not compete with the NFL and college football, but complement them.
Therefore, today I'd like to announce the formation of the Extra Football League, or EXFL. (The acronym is pronounced "XFL" but this organization is different from the 2001 XFL, 2020 XFL, and possible future XFL. Just wanted to clear that up now so there's no confusion).
The NFL owns Sundays and Mondays, college football rules Saturdays, high school football reigns on Fridays, and the NFL, college football and high school football share Thursdays.
Thanks to ESPN, college football even throws in the odd Tuesday and Wednesday night games. But Tuesdays and Wednesdays are mostly open, and that provides an opening for the EXFL (as well as a terrific opportunity for Pluto TV and/or the Roku Channel to become broadcast partners).
My crack marketing team will bill this as the league for fans who think "There's no such thing as too much football."
Another ad slogan will be, "A single day without football makes one weak." (The math doesn't add up, but it's catchy).
"But Scott," you say, "I watched a college game on Thursday, went to a high school game on Friday, spent a whole day viewing college football on Saturday, did the same with the NFL on Sunday, and by the time I sat through Monday Night Football I'd seen enough games to last some people an entire season. Why would I want more?"
That's not the question. The question is, "Why wouldn't you want more?"
While all its games will be played on Tuesday and Wednesday nights during the traditional football season, franchises will be placed in non-NFL cities. The 20-team lineup in the EXFL's inaugural season will feature Birmingham, Orlando, Oakland, Shreveport, Sacramento, Norfolk, Rochester, Wichita, San Antonio, San Diego, St. Louis, Omaha, Portland, Memphis, Oklahoma City, El Paso, Louisville, Albuquerque, Fresno and Team U.S.A.
Following an 18-game regular season winners of each of the four divisions will advance to the semifinals. The last two teams standing will meet in the Extra Terrestrial Bowl, a championship contest that reflects both the name of the league and the fact that it will be contested somewhere on earth.
"Hold the phone!" you shout, using an outdated term that means someone should stop what they're doing. "I recognize 19 of these cities, but where will Team U.S.A. play?"
That's an excellent question. And the answer is … all over the country.
See, Team U.S.A. will play all of its "home" games in cities that do not have an NFL or EXFL franchise. Beginning two weeks before the start of the season and repeating the process each week, the EXFL website will post a list of cities without pro football teams and Team U.S.A. (nicknamed the "Americans") will play its next game at the town receiving the most votes. And once the city has been chosen, Team U.S.A. will assume its name for that particular game. So Week One might feature the Spokane Americans, while Week Two could showcase the Dover Americans.
With a 5-minute halftime, 25-second play clock and continuously running clock until the final two minutes of each half, fans will get extra action and less inaction. And if a game is tied after regulation the teams will not go to overtime, they'll go to "extra time." Rule innovations (such as a single point awarded to the defense for each fumble recovery and interception) is sure to create quite the water cooler talk for those who gather around water coolers and choose to talk about such things.
The quality of play will be outstanding and players will receive competitive salaries. How do I know this? Because in putting together the mission statement I made sure to add a line that reads, "In the Extra Football League, the quality of play will be outstanding and players will receive competitive salaries."
I mean, it's all there in writing.
Making this league even more appealing for gridiron aficionados is that each purchase of an EXFL ticket (or any EXFL-branded product) makes you eligible for an ownership stake in the league. At the end of the season the person who spent the most money on the EXFL brand will receive a certificate denoting one share of common stock (suitable for framing). Like Green Bay Packers stock it has no equity interest, doesn't pay dividends and can't be traded, but man will it look great in your Fan Cave!
Originally I had set fall of 2022 as the inaugural season for the EXFL, but I want to avoid the pitfalls of rushing to market and explore all options. Therefore, I have reached out to the Canadian Football League, XFL, United States Football League, The Spring League, X-League, German Football League and European League of Football to search for ways in which we might … how I can put this … "collaborate, innovate, and grow the game of football."
I'll let you know how the talks turn out, but please don't go tweeting about a merger because we haven't even discussed that.
Yet.