Tomorrow night, all the little Trick-or-Treaters will be dressed as witches, ghosts, goblins and telemarketers, and I'll be reminded of the wonderful times I had as a child begging for teeth-destroying edibles. As you might know, I would often dress up as either a werewolf, Batman or Joe Namath, and had no desire to be anything other than those three iconic figures. Why?
I'll tell you.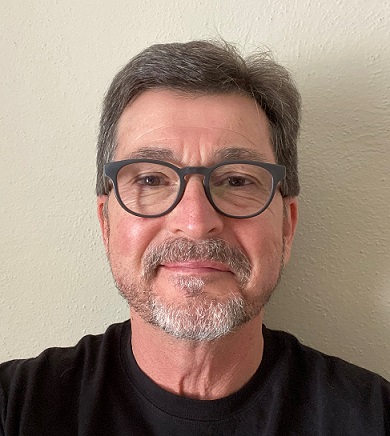 Werewolves are far and away my favorite mythological creature. They shapeshift into a wolf due to a curse or bite from another mythological creature that has shapeshifted into a wolf due to a curse or bite from yet another mythological creature that has shapeshifted into a wolf due to a curse or bite … you get the idea. There's cursing and biting involved, then you sprout fur and foam at the mouth.
My favorite werewolf mask was based on the 1941 "The Wolf Man" movie character, and it even had fake hair that made it look authentic. It was also shaped in such a way that I could wear my eyeglasses underneath it. Man, I loved that mask … didn't even need Halloween as an excuse to put it on. Sometimes I'd be sitting at the dinner table in mid-July wearing it … just thinking about how cool it would be if I were a lycanthrope. Then I'd lift it up so I could take a bite out of a yeast roll, and then put it back in position and think more about lycanthropy. And really, the mask was the only expense to the ensemble; the rest of the costume was just regular clothes.
I can't tell you how many times I'd knock on a door and the person who opened it would say, "Oh my, you're scary!"
And I'd want to answer, "No shit. I'm a werewolf … you should be scared," but I wouldn't because nippers shouldn't cuss.
Batman is my favorite masked vigilante – a man who presents himself as a nocturnal flying mammal in order to strike fear into the hearts of malefactors, ne'er-do-wells and tosspots. Personally, I've always liked bats – I find them quite pleasant. But then again I'm a delightful person, so Batman would have no reason to strike fear into me. Now feral hogs are another story … I find them quite off-putting. So if I may digress for a moment, let me say that if someone dressed as a feral hog – we'll call him Feral Hog Man for the purposes of this column – then yes, I would be scared of them. (Note to self: as soon as I'm done here call DC and Marvel and pitch a character that has shapeshifted into a feral hog due to a curse or bite administered by late country singer/sausage maven Jimmy Dean).
Anyway, Batman costumes were more difficult for bespectacled kids like me, at least when it came to the cowl. I couldn't wear them over or under the hard, plastic, traditional Halloween masks, and wearing them under cloth Batman masks made me resemble a large bug.
One year my mom convinced me to just place my glasses over the homemade cowl she had fashioned from an old dress.
"Oh, Scotty," she said, "No one will even notice."
First house I went to an old man answered the door and said, "You supposed to be Batman? I didn't know Batman wore glasses."
What an ass. I mean, Batman watched his parents killed right in front of him in an alley behind a theater, and all that's going through this codger's mind is, "Hey Myrtle – get a load of the Caped Crusader wearing horn rims!" Maybe – just maybe – the Dark Knight's retinas were damaged during a fight with Mr. Freeze, forcing him to follow optometrist's orders. I really wanted to tell that geezer off, but he gave me two Snickers bars so I let it go.
Finally, when I became obsessed with tackle football, I decided to Trick-or-Treat while rocking the uniform of my favorite player, Joe Namath. In retrospect, this was probably my most authentic recreation.
Christmas of 1970 I got a New York Jets/Joe Namath Rawlings uniform, complete with helmet, jersey, pants and shoulder pads. It was absolutely glorious. The packaging said the helmet was "not suitable for competition," but when it came to competing for the best Halloween costume, it suited me just fine.
If Joe Namath and I had been standing side-by-side, it would've been hard to tell us apart – except for the age, height and muscle differences. And the great thing is, no one would even see that I was wearing glasses because I'd have my helmet on.
So while my friends were dressed like cowboys, lumberjacks and dental hygienists, I was repping No. 12 and snagging copious amounts of candy.
After being told by several snack-givers I looked just like Namath, I finally reached a house occupied by a teenager who I believe was babysitting. She looked me up and down and said, "Hey little boy, I don't think Joe Namath wears glasses."
And I thought, "How do you know? Maybe Joe Willie's been hit so many times by Ben Davidson he suffers from blurred vision. Or maybe since by the end of his injury-plagued 1970 season the coaching staff was concerned that his career interception total was 116 against just 102 touchdown passes, and Weeb Ewbank decided to buy him a pair to better spot Don Maynard and George Sauer. Or maybe he just likes how cerebral they make him look. You're not omniscient."
This Tiger Beat-reading, Bobby Sherman-lusting teen had absolutely no clue about Joe Namath's optical history, and I was this close to giving her a piece of my mind when she stuck a big bowl full of Reese's Peanut Butter Cups in my face and told me to grab a handful. At that point I realized she was both kind and beautiful, and I was in love.
Ah, what great memories those were. Even years later when late October rolls around, I'll occasionally think about dressing up as a werewolf, Batman or Joe Namath. Sometimes I daydream about combining the three, where Joe Namath is secretly Batman but also shapeshifts into a wolf due to a curse or bite. Of course I'd still have to deal with the glasses situation, and being ridiculed by the person handing out candy. Then again, if a 60-year-old man dressed as Joe WereBat came to the door holding a pumpkin bucket, eyewear would probably be the least of their concerns.