I don't pretend to know Birmingham Squadron head coach Ryan Pannone. Our interactions consist of a handshake and a couple of questions asked during a group interview session.
But this I do know; he makes a good first impression.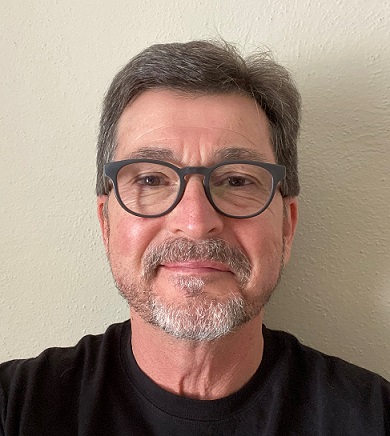 The man who'll lead the New Orleans Pelicans' G League affiliate into the 2021-22 regular season tonight against the Greensboro Swarm (WABM My68 TV; 94.9 FM/900 AM radio) was affable during his Media Day news conference on Monday, but also honest about his mission. He's glad to be here and expects his players to be glad as well – even though ultimately they all want to go somewhere else.
"Our first meeting we talked about no complaining, no excuses," Pannone said. "It's not, 'Oh, I have to practice in this gym,' it's 'No, you get to practice in this gym because there's a lot of players that, if we cut you today, would take the job. It's the same thing with me as a coach. I could complain about a lot of things, but when I got this job, I wasn't the most qualified person for the job. There were coaches with better resumes, better experience that coached in the NBA, played in the NBA, scouted in the NBA, that won a G League title that wanted my job, and for our players and our staff, they have to understand we can all be replaced."
Pannone might not be a household name, but he's packed plenty of experience into his 36 years.
As a high school coach at Oldsmar Christian School in Florida, he led the boys' team to a 131-42 record. After that, he experienced Alabama-style basketball for the first time in 2012 as an assistant coach at Wallace State Community College.
Since then he's been head coach of BC Prievidza of Slovakia and had assistant coaching stints in Israel, Angola Germany, China and South Korea.
This season is his third as a G-League head coach. The Squadron was the Erie BayHawks before moving to Birmingham, and in two seasons there, Pannone compiled a 24-34 record. (He was a BayHawks assistant coach in 2014-15 and Pelicans Summer League assistant in 2019-20)
Coaching up his players is Job One, of course, but he also understands this team and this league can be culture shock for big-time players who dreamed of going directly to the NBA – or have already been there.
"For most of these guys, everything's worse," Pannone explained. "If you're coming from a Division I school, how we travel is worse, what we eat is worse, facilities are worse, our gear is worse. For John Petty Jr. (former All-SEC performer at Alabama) this is a big step back. But being in the G League is about guys that love to hoop. If you're focused on that, these other things don't matter. What you have to be prepared for is flights will be canceled, and you might be stuck on a bus in a snowstorm, food isn't gonna be delivered. If it rains and there's water on the court, you've got to switch gyms.
"That's the G league … you have to be easygoing and be able to go with the flow."
You also have to be able to appreciate the opportunity in front of you.
"I'm super fortunate," he said. "I get to coach a game and the players get to play a game for a living where there's people out there, nurses, police officers and firemen, that are dealing with everything that's going on with the pandemic, the people who currently have Covid and have lost people to Covid … any time you get to coach basketball, especially in the current state of the world, it's super exciting."
Although the team has been together for just a short time, the players have already warmed to Pannone's style. And to a man, they praise his ability to see them as a person before seeing the athlete.
"He's a players' coach," said guard Joe Young, who has NBA experience with the Indiana Pacers. "He's more focused on how we're doing. That's his first question every morning is, 'How are ya'll doing … how can I help you?' Players dream of having a coach that really cares about them and wants his players to be great. He's a high character guy who loves the game, and that's who you want as a coach. I've learned a lot from him already."
As a fan of a minor league team you understand that the top players are on a short-term loan, and the team you see at the start of the season might look very different from the one playing at the end. The guys who make the most of their chance with the Squadron can earn a roster spot with New Orleans and when they do, you wish them well.
Obviously this league is a proving ground for Pannone, too, and success in the Magic City could lead to bigger and better things.
And I hope that's the case. Until then, he seems like the right person to have at the helm of Birmingham's new professional basketball team. Perhaps his good first impression will be a lasting one.