By the mid-1990s, Joe Kapp had already done a little bit of everything in football. He had completed a Hall of Fame playing career as a Canadian Football League quarterback, finished a four-year stint in the NFL that resulted in a league title and Pro Bowl selection, and coached five years at the University of California as well as one season of arena football.
So when he decided he was going to invent a brand new football league, it seemed like a natural progression for one of the game's larger-than-life figures.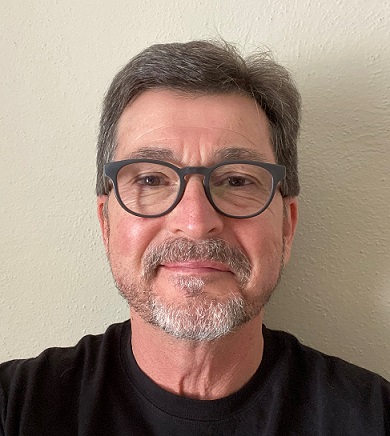 On January 16, 1996, Kapp announced that he and former Dallas Cowboys quarterback Craig Morton were forming "All Star Football," a 16-team league that would start play in September, 1997. Unlike the United States Football League and World League of American Football, the new venture would play during the traditional gridiron season.
"How can you succeed playing football in the summer?" Kapp said in an interview with Associated Press. "We're a moving pocket. We'll adjust. If (NFL teams) play in the afternoon, we might play at night. If it's affordable, it will succeed. We don't have to beat them. We've got a plan that works."
The league targeted both major and secondary markets, with the idea of using stadiums that were sitting idle during the fall.
"The stadiums are there," Kapp said. "Shea Stadium in New York, Tiger Stadium in Detroit, the Orange Bowl in Miami, the Citrus Bowl in Orlando."
Set to join Detroit, Miami, New York and Orlando as flagship franchises were Chicago, Cleveland, Columbus, El Paso, Hartford, Houston, Los Angeles, Memphis, Mexico City, Milwaukee, Philadelphia and San Jose.
"Too many cities have been left out for too long," Kapp told AP. "Who says Columbus can't have a team? Milwaukee's been shut out by Green Bay. Oakland sold out 268 straight games and then left, and then came back. They left L.A. without a team. The Jets and Giants are in New Jersey. New York doesn't have a team."
The business plan of All Star Football was a single entity model with players and league employees owning equity in the company. According to USA Today, Kapp's company, Team Dynamics, would own 33 percent of the league, followed by investors (20 percent), players (19 percent), TV distributors (15 percent) and league employees (13 percent).  If there were any profits, 14 percent would go to active players annually, with five percent allotted to retired players. Owners of the 16 teams pledged $15 million each for three years to ensure the launch and stability of the league.
There would be a balanced budget mandate and instead of selling TV rights to an established network, BKS/Bates Entertainment (a TV syndication company and equity partner in All-Star Football) would offer a weekly schedule of games throughout the country.
As for players, the league would simply recruit; no draft was planned.
"We'll get our players from the same place (the NFL) gets their players," Kapp said. "So many players never get a chance. I was fifth in the Heisman balloting and nobody called, so I went to Canada. I coached at California from 1982-1986. We had three quarterbacks who could play pro football. One of them, Gale Gilbert, still is in the league. The other two never got on the field."
The All Star Football plan came on the heels of the short-lived idea for the "A League," which was to be funded by corporate sponsors, and the end of the CFL experiment with United States-based franchises.
"A lot of planning has been done," Kapp said. "We spent a long time consulting with experts and specialists. We visited cities all over the country (in 1995) and found a welcome audience. The stadiums are there. The components are in place. There's no reason to wait."
But the wait continued until there was nothing left to wait for.
By November of 1996 the plan had been downsized to eight cities the first season. The minimum player salary was to be $50,000 per season with a maximum of $400,000 in a $4 million salary cap.
All Star Football went dark for more than a year until Kapp was touting it again in February, 1998. This time the league was seeking a partnership with Turner Sports and NBC and it was announced that rule innovations would include 4-point field goals from beyond the 40-yard line.
But …
In the summer of 1998 – when Turner and NBC announced they were exploring the possibility of forming their own league – Kapp was no longer promoting his organization but instead hoping the networks could pull off the feat.
"I applaud their vision and courage," Kapp told the New York Times. "It's an open book, and they can write and do football in a better way. These two strong entities can carry a financial load for a long time."
Looking back, it appears All Star Football was never really close to getting off the ground. Other than an article here or there reminding you that Kapp wanted to start a league, there was no information that led you to believe investors were ready and willing to step in and pay up.
Like many alternative football ideas, it was an interesting one. Being interesting – and being interesting enough to get millions of dollars in backing – are sometimes two very different things, however.