On this 46th anniversary of the World Football League's demise, I could mark the occasion by regaling you with tales you've probably already heard or read before. That might be cathartic for me, but it wouldn't provide you with any new information.
We've already been there, done that and got the Birmingham Vulcans T-shirt.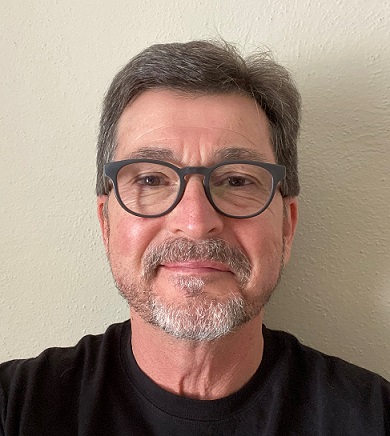 But while doing some research on the WFL's October 22, 1975, expiration date I did stumble upon some information I always seem to forget; four franchises considered playing on in a new league in 1976.
Yep, turns out officials associated with the San Antonio Wings spearheaded informal talks with reps from the Charlotte Hornets, Jacksonville Express and Shreveport Steamer about keeping the franchises afloat in a WFL spinoff that would utilize a public ownership/non-profit franchise model.
"Right now it's going to be very hard to get anybody interested in it," Ralph Rich, one of the main investors in the Wings, told the Associated Press. "The shock's still there. Right now we've got to regroup. But we're talking Green Bay, Wisconsin, concept. If a guy's got $100 in a team, he's an owner and he'll be out there at the games."
Wings governor Norm Bevan said the league folded based on a 6-4 vote by the owners, putting 380 players out of work. San Antonio, Charlotte, Jacksonville and Memphis were in the minority, and Shreveport voted to fold after its proposal for a six-team playoff to start the following weekend was turned down.
Bevan said San Antonio had raised $350,000 to continue.
"I'm not sure you won't see another major league football team in San Antonio next year," Bevan told AP.
Shreveport coach Marshall Taylor told the Shreveport Journal that, in theory, he liked the concept of a "Southern League."
"I think it would go over if it had football people running it," he said. "Businessmen just don't understand the problems."
Once the WFL officially went out of business, Birmingham and Memphis immediately applied for NFL franchises while Southern California, Philadelphia, Portland and The Hawaiians grabbed their coats and headed for the exit.
So how close did the four "breakaway" franchises come to staying alive?
Not very. Remember, the 1975 WFL was actually a separate entity from the 1974 original (New League Inc. doing business as the World Football League) and both were unmitigated financial disasters. It's hard to imagine anyone having an appetite for a third, fragmented incarnation.
And it's not like any of the four were huge box office successes. Shreveport had the most fan support with an average of 15,070 paying customers per game, followed by San Antonio (13,376), Jacksonville (12,984) and Charlotte (10,924).
I reached out to Upton Bell, who owned the Hornets, and asked him if such an idea ever had any real legs.
"There were talks, but I was more interested in getting Charlotte into the NFL," said Bell, also a former NFL executive and son of late NFL commissioner Bert Bell. "John Bassett of Memphis was also interested in getting into the NFL. I called Dan Rooney on behalf of Charlotte knowing I would not be the owner if they did take us in. They were looking for a rich guy like Jerry Richardson. I proved that Charlotte was a major league city, unfortunately it wasn't me (leading the city into the NFL)."
The four cities ultimately resurfaced in the minor league American Football Association, with the San Antonio Charros joining in 1977, the Shreveport Steamer coming aboard in 1978, and the Carolina Chargers and Jacksonville Firebirds becoming AFA members in 1979.
Jacksonville and San Antonio were also part of the United States Football League; San Antonio's most recent pro football experience was in the Alliance of American Football following a stint in the World League of American Football; and Shreveport's last significant outdoor team was in the Canadian Football League during the CFL's "American experiment" in the mid-1990s.
Charlotte and Jacksonville, of course, did make it to football's biggest league, joining the NFL in 1995 as the Carolina Panthers and Jacksonville Jaguars.
But today, as we again mark the end of the World Football League, I salute those four intrepid franchises that refused to go quietly to the sports graveyard. They never had a chance, but their willingness to take another chance showed moxie.