I've always been jealous of sports fans who live in cities large enough to support multiple professional teams in the same sport.
In New York, for example, you can choose between the Jets and Giants, Yankees and Mets, Rangers and Islanders and Knicks and Nets among the "Big Four."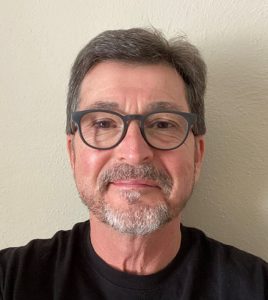 Los Angeles has the Rams and Chargers, Dodgers and Angels (Anaheim is close enough), and Lakers and Clippers.
And of course Chicago (home base of my friend and "From the 55 Yard Line" podcast partner Greg Smith) features a Windy City split between the Cubs and White Sox.
Well, gentle reader, I can now join the club because I have a choice to cheer for either the Alabama Airborne of Major League Football or the Alabama Airmen of the Freedom Football League. I mean, both these leagues are coming soon, right?
Right?
With all the news about the new United States Football League and XFL 3.0 dominating alternative pro football talk, there's a chance you've tabled your discussions about MLFB and the FFL (for the record I've written about both before). Major League Football was founded in 2014, while the Freedom Football League was announced in 2018. So what else do we know about them?
Well, MLFB has threatened to get up and running several times during its seven years of shelf-sitting. It was originally designed to be a bridge league between college football and the NFL, similar to the Alliance of American Football (BTW, MLF bought some of the AAF's used equipment after that league went cleats up before completing its first season in 2019). Trademarks were filed for the Alabama Airborne, Arkansas Attack, Florida Fusion, Northwest Empire, Ohio Union, Oklahoma Nation, Oregon Crash, Texas Independence, Utah Stand and Virginia Armada, with a spring/summer season format.
Rule changes were to include four-point field goals (kicked from 50 yards or longer) and PATs attempted from the hash mark furthest from where the touchdown was scored, creating a more severe angle.
And as a publicly traded company, fans could own a piece of MLFB.
In May the league announced it was "continuing its plan for a late summer 2021 demonstration season" although summer has less than three months left and MLF has yet to demonstrate it still has a plan.
And what about the Freedom Football League? It unveiled team names right out of the gate: Austin Revolution, Birmingham Kings, Connecticut Underground, Florida Strong, Oakland Panthers, Ohio Players, Oklahoma City Power, Portland Progress, San Diego Warriors and St. Louis Independence.
That was in 2018. Since then there have already been name changes. The Birmingham Kings are now the Alabama Airmen, the Portland Progress is the Portland Power, the Austin Revolution is the Texas Revolution and the St. Louis no longer has a nick – that'll be for the fans to decide.
The league, founded by Ricky Williams and a handful of other former NFL players, is built on the cornerstones of social justice and activism. And according to its website, "… the FFL will be owned by a unique consortium that includes former NFL players, active players from each FFL team, the local franchise operators, and most uniquely, the fans."
In the past few months the FFL has conducted some interesting "Founders Roundtable" discussions and provided profiles of front office personnel. As for the kind of football the Freedom League will play, though, that's one of the best kept secrets in sports. I've gone over its website with a flea comb and still can't figure out if it's indoor or outdoor, spring or fall, touch or tackle – no clue whatsoever. Those of us with an alt-football addiction go into a frenzy when we read about rule innovations, so related tidbits of information are vital if that frenzy is to continue.
I mean, I need more info if I'm going to pledge allegiance to the Airborne or the Airmen.
The new USFL is rushing to market next spring, but since it's run by The Spring League founder Brian Woods and FOX Sports (which televises TSL), it at least has the makings of an infrastructure.
Dany Garcia, Dwayne Johnson and RedBird Capital bought the XFL, which was a solid product before the 2020 season – and second version of the league – was wiped out by the COVID-19 pandemic. If it reboots as a third incarnation of itself or in alliance with the Canadian Football League, it'll already have a boilerplate.
But new sports organizations that pop up out of nowhere have to show people they're going somewhere to be taken seriously. In other words, when forming a league at some point that league actually has to take form.
And with MLFB spinning its wheels for seven years and the FFL still a mystery, they aren't doing themselves any favors to that end. But maybe someday they'll finally hit the field and I can have two pro football teams to choose from.
Then again, maybe not.
At this point I'd be happy if the two leagues merged and became the Major League of Freedom Football and my hometown clubs combined to create the Alabama Air.
It wouldn't give me a multiple choice option like my friends in major markets enjoy, but it would have the perfect nickname. Because like air, this is a football team I'll never be able to see.