As a defender on the soccer pitch, it was Brandon Aubrey's job to halt attacks and prevent goals. And in 76 appearances with the Notre Dame Fighting Irish, he did a masterful job of it, earning All-American, All-Atlantic Coast Conference and Academic All-American honors during his time in South Bend.
It was a natural progression for the athlete who began kicking round balls at a young age growing up in Plano, Texas, and excelling at the game.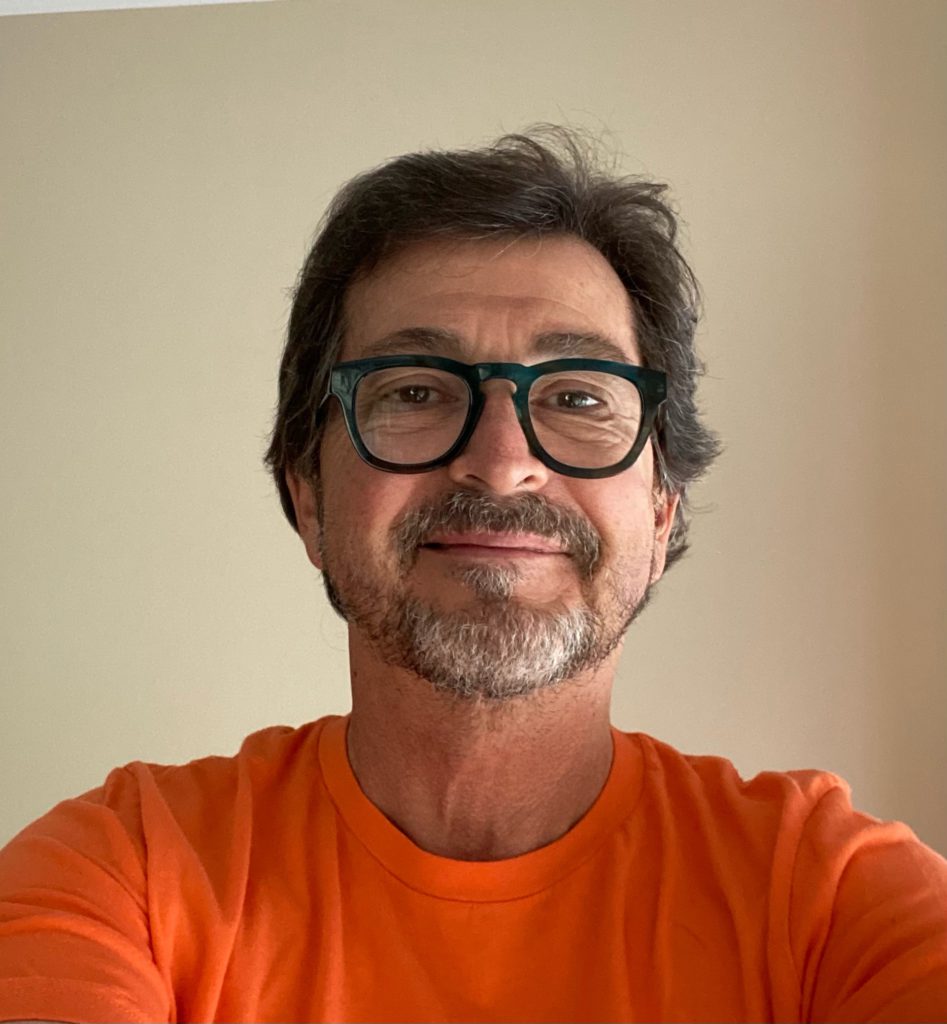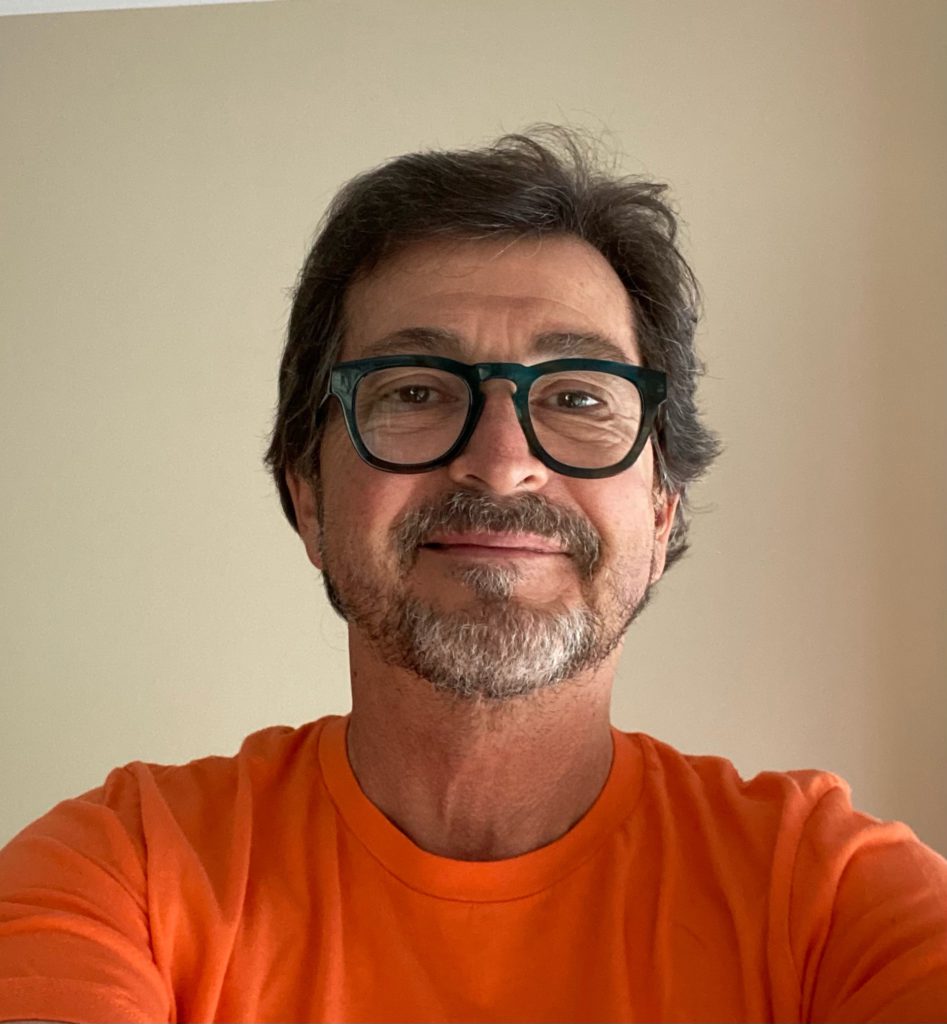 "I started in rec leagues, like most kids do, and I found that I was pretty decent at it," Aubrey said before Wednesday's Birmingham Stallions practice session at Legion Field. "Then I got recruited to a local club team, the Dallas Texans, and played there from just about 10 all the way up until they moved me from the club team to the academy system.
"And I played travel soccer with the Texans from 16 to 18, traveling around the country, playing all the other academy teams and just enjoying it. At that point in high school, freshman year, they made us pick one sport, so I went with soccer."
That led to his recruitment to Notre Dame, which he chose for both athletics and academics.
"South Bend really stood out to me as the best of both worlds with academics and soccer," Aubrey said. "They were competitive every year and were moving to the ACC, which was the premier college soccer conference. I just really wanted to push myself and I thought that was the best platform."
Playing the game at the professional level was the logical next step. After being drafted by Toronto FC of Major League Soccer, he played in 21 matches with their affiliate in 2017 – United Soccer League's Toronto FC II – and 27 more a year later as a member of Bethlehem Steel, also a USL franchise.
More defending … more stopping goals instead of tallying them.
However, Aubrey found himself wanting something more – something different – and American football fit the bill. Thus, when he was signed by Birmingham's entry in the new United States Football League in 2022, his job description changed dramatically.
Instead of preventing goals, his placekicker duties involve converting them (in the form of field goals).
Oh, and kicking extra points and pinning the opposition deep on kickoffs are also on his task list.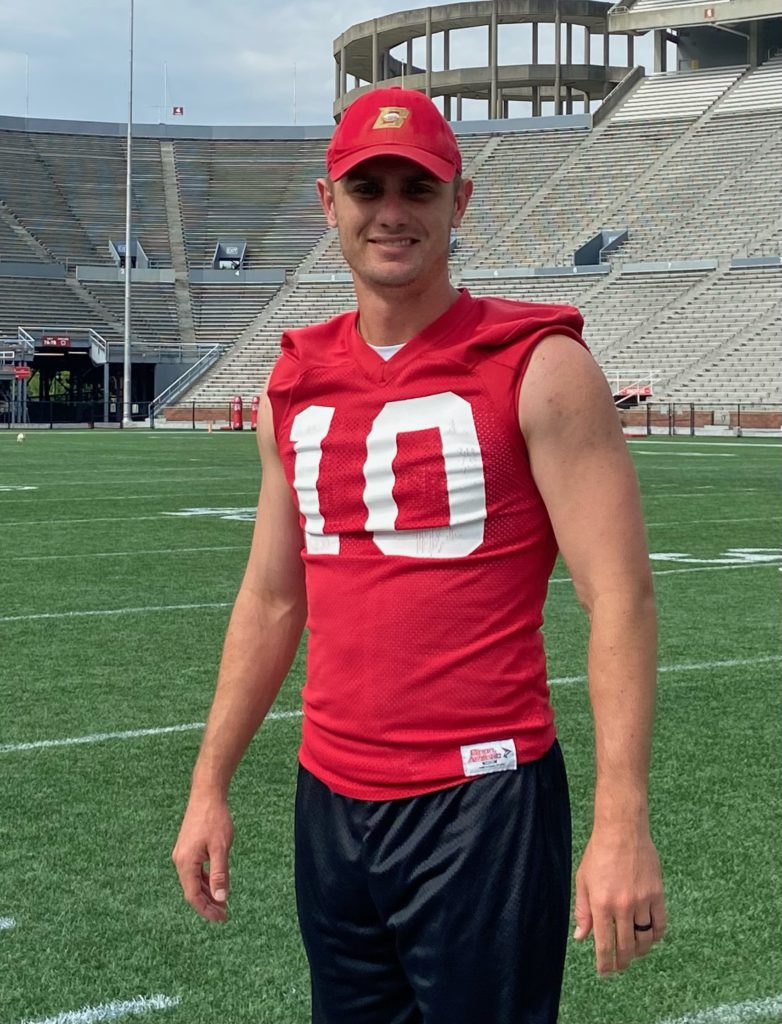 "I kind of burnt out of soccer," Aubrey said. "Transitioning from an attacking player to a defensive player, I really wanted to do something where I could get out there and score some points. I've been watching football my whole life. I've loved football and obviously I would have kept playing football as a high schooler if I had the option. So, I just wanted to go out and see if I could make football work."
The process of playing for a paycheck in another kind of football was a deliberate one. After leaving soccer and working as a software engineer with GM Financial, he ultimately decided a 9-to-5 desk job wasn't what he wanted – at least not yet.
"I enjoyed my time there … everyone was great," Aubrey explained. "But I realized quickly that I'm still young, my leg's still working, and I've got to figure out a way to get back into professional sports.
"So, I took the ball to the field and started kicking, and I saw I had some talent at it. And then from there, it took me about two and a half years of going to one-on-one kicking coaches across the country and going through the circuit. Just really honing my craft before I got an opportunity here with the Stallions, which I'm very grateful for."
So, how has the career switch worked out?
Well, Aubrey made the all-USFL team in the circuit's inaugural season, and he remains a consistent performer in his second year with the club.
"He was a huge story a year ago because here's a guy that never played a football game in college, and all of a sudden he's out here kicking for us," Birmingham head coach Skip Holtz said. "I go all the way back to when I talked to (former NFL kicker and kicking coach) John Carney and he's telling me I should go with this guy, this guy … he names about five guys to pick in our kickers draft. And I said, 'Those guys are great, but they're all going to be gone because I picked last for kicker.'"
That's when Aubrey's name came up.
"He goes, 'Well, I've got one guy and he's gonna be a risk. But if he comes through, he can be as good as any of them,'" Holtz said. "But then he said, 'How he's going to handle it mentally, I just can't answer that question for you right now.' And of course, he was great last year, but he has been phenomenal for us this year."
During 10 regular season games in 2022, Aubrey led all kickers with 76 points, hitting 18 of 22 field goal tries and 22 of 24 PATs.
In a 31-17 playoff win over New Orleans, Aubrey kicked a 38-yard field goal and made all his extra points. The 33-30 championship game victory over the Stars saw him connect on field goals of 42 and 28 yards and go three-of-four on points after.
His season-long performance was good enough to land a spot on the inaugural All-USFL Team.
This season, Aubrey has picked up where he left off.
Through six games he is eight-of-nine on 3-pointers and has made all 21 of his extra point tries.
He also has a league-best two touchbacks, which is quite a feat considering USFL kickoffs are made from the 20-yard line.
"He's got great lift on the ball," Holtz said. "I think he's got an NFL leg. And I think he's gonna continue to get better with every game that he plays and every bit of experience he gets, because the talent is certainly there and I think he has taken it to a whole 'nother level this year.
"He has continually gotten better, and I'm really proud of the progress he's made."
Now that Aubrey has gone from a former USL player to a current USFL standout, he hopes to continue a career path that has him kicking oval balls instead of round ones.
"I would always come home from soccer practice and watch football, play fantasy football, all that sort of stuff to just keep in the loop with my family, who loves football," Aubrey said.
"They enjoyed watching me play soccer, but they didn't really enjoy watching soccer."