Sometimes, the path to NFL stardom is a winding one for quarterbacks.
Joe Theismann took a detour through the Canadian Football League before having a Hall of Fame career with Washington.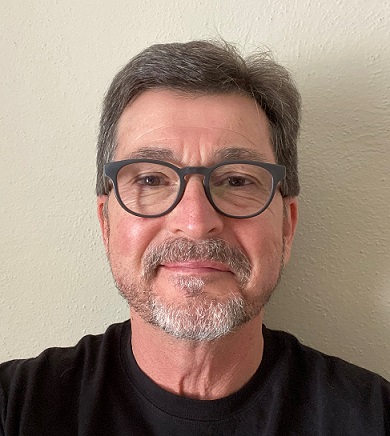 Peyton Manning started at Tennessee, was QB1 as a rookie with the Indianapolis Colts, and never missed a beat on the road to Canton.
Shoot, Bart Starr was better known as a safety and punter than a quarterback at Alabama, but became a legend at Green Bay and one of the greatest signal callers to ever take a snap.
Then there's Roger Staubach, who spent a year at New Mexico Military Institute, won the Heisman Trophy at Navy, and had a four-year gap between college and his NFL debut due to military commitments.
Thanks to the Pensacola Goshawks, however, Staubach wasn't completely rusty once he began playing for pay.
The Goshawks were a naval base team in Florida, stocked by officers stationed in the Florida Panhandle city. Aside from other military teams, the Goshawks would also compete against small colleges.
In the summer of 1967 Staubach sent a letter to Pensacola Naval Air Station commanding officer Capt. W.R. McDowell asking to play for the Goshawks.
"I have managed to stay in shape and hope to play football for the Naval Air Station," the letter read. "I miss athletics very much and hope to participate in them at Pensacola if they don't interfere with my duties."
Staubach had spent five months as a Land-Air Freight officer in Da Nang before it was learned he would be stationed in Pensacola. At the Naval Academy he set a record for total offense in 1963 with 1,892 yards, winning the Heisman Trophy as a junior. He also had single season records for passing yards in 1964 (1,474) and that same year set marks for most pass attempts (204) and completions (119).
The Dallas Cowboys made him a 10th round future selection of the NFL Draft, while the American Football League's Kansas City Chiefs took him in the 16th round. Both teams were able to draft him as a junior since he was four years out of high school in 1964, but it was with the understanding he'd have to serve in the military before beginning his career as a pro football player.
Needless to say, he would be the most high-profile player the Goshawks had ever "signed."
Staubach suffered an ankle injury in his senior season of 1964 and hurt his shoulder in the college all-star game that year, which marked his last competition. Once he joined the naval base squad, he had two weeks to prepare for the team's season opener on September 9, 1967.
"Staubach is in pretty good shape," Goshawks coach Bob Moss told the Pensacola News Journal for a September 7, 1967 story. "Considering his not playing for a couple of years, he's in good physical shape."
Moss, however, refused to anoint Staubach as the full-time starter.
"I may start Staubach or I may start (Ed) Barrett," Moss said. "Both of them are great quarterbacks. Regardless who starts, both players will see plenty of action."
They did, and Staubach made the most of his time behind center in the Goshawks' 47-8 rout of Mexico Polytechnico, going 9-13-0 for 105 yards and a TD pass. When the season ended he had racked up 1,218 yards and 11 TDs through the air, leading his team to a 6-4 record.
In 1968 he threw for 2,542 yards and 20 TDs; the team finished 7-2.
"I realize that after four years people are going to say that I can't make it in the pros, that I've been away too long," Staubach said in an interview with the Pensacola News Journal. "I don't know what lies ahead, but I definitely feel that I can make it, that I'm going to make it with Dallas.
"I'm only 26 now and will be 27 in February, so I feel that I'm still young enough. I think I have 10 years of football left. I'm in good physical condition thanks to the two years I've been here and played. I've worked very hard to stay in shape."
Staubach said solid competition also helped hone his skills.
"People don't realize that some of these small college teams have good football teams," he said. "Working under game conditions against them really helped in many ways. It helped me correct mistakes; throwing to receivers under fire for timing and getting prepared has done me a great deal of good."
In July, 1969, he was finished with his Navy obligations and free to join the Cowboys.
By the time he was done in Dallas, Staubach had thrown for 22,700 yards and 153 touchdowns, leading the Cowboys to two Super Bowl titles and earning Pro Bowl accolades six times on his way to the Pro Football Hall of Fame.
"I was stationed in Pensacola in 1967 and 1968, and Pensacola played schools such as Southwestern Louisiana, Southeastern Louisiana and Middle Tennessee," Staubach told the Fort Worth Star-Telegram for a 2013 story. "We had a lot of fun, and the Navy base football teams ended in the 1970s because of the Vietnam War and other reasons. We played on a team with a bunch of Navy pilots and Vietnam veterans." Turns out, those Navy pilots and Vietnam veterans were pretty good football players, too.