Life is weird right now, and I'm acutely aware there are far more important (and far more urgent) things to consider than sports.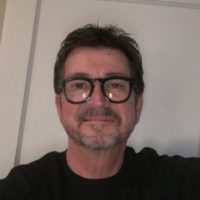 But since sports have always been a big part of my life, I can't help but marvel at how especially weird they've become in the era of COVID-19.
Last August no one would've thought the NFL would scrap its 2020 preseason and hope – hope – to play a 16-game slate.
Nor could we imagine Football Bowl Subdivision schools deciding to shorten and overhaul their schedules and some Football Championship Subdivision leagues opting to stay off the field completely in the fall because of health concerns.
I mean, everything is just so incredibly out of sync. It's as though any competition held between now and whenever this pandemic ends is taking place in an alternate reality.
I had cooled on Major League Baseball for the past several years but decided I'd be excited about its return. That excitement waned when the decision was made to play outside a bubble, and now it's pretty much gone.
With players testing positive for the coronavirus and placed in quarantine – and games having to be rescheduled – the whole idea of a shortened 2020 season now just seems like a mistake to me. When I wake up in the morning I no longer look for scores, I look to see if Commissioner Rob Manfred has pulled the plug yet.
The NBA and NHL are up and running again in hub environments, and as a big fan of both I'm in full watch mode this weekend. Thursday night the game between the New Orleans Pelicans and Utah Jazz had my complete attention, even though the "virtual" fans creeped me out.
And today I'm going to beat the heat by staying inside and watching the New York Rangers skate against the Carolina Hurricanes in a Stanley Cup Qualifier.
But professional basketball and hockey seasons should be long over by now. Even though neither has crowned a champion yet, restarting them as a way to wrap up unfinished 2019-20 business gives all the games more of an exhibition feel to me.
That was the vibe I got when the English Premier League and Bundesliga decided to play out the last few matches of their suspended seasons. The empty stadiums and canned crowd noise didn't bother me so much as knowing they were closing out an old schedule at a time they should be playing friendlies and gearing up for a new one.
And don't get me started about my beloved Canadian Football League, which should be nearing the halfway mark of the season but might not have any games at all in 2020.
Look, I understand why all the leagues are trying to salvage what they can, just as I understand why many fans are relieved they're making the effort. Watching the NBA get back on the court and NHL teams hit the ice is like reconnecting with old friends.
Yet, I'm still unsettled by it all.
But here's a twist I didn't see coming. While I've had trouble adjusting to the Bizarro World of my favorite traditional sports, I've gotten hooked on other athletic events.
For example, I've enjoyed World Team Tennis for more than four decades, but I've never been as enthralled with it as I have been this summer. I found myself watching as many matches as I could, which was made easy since there were as many as four per day.
Its all-too-brief season ends tomorrow with the championship match at noon, and I'm truly going to miss it when it's over.
After a long hiatus I was reintroduced to Australian Rules Football this summer, and I've enjoyed all the late night/early morning clashes on television. It's a great hybrid sport for those of us who follow American football, soccer and rugby, and the combination of grace and brawn is quite impressive.
A new WNBA season – even though it's scaled down from a 34-game regular season to 22 contests – has rekindled my love for women's basketball. I've always said one of the best ways to learn the fundamentals of hoops is to watch an elite women's game, and the WNBA certainly checks that box.
But there again, we're dealing with a league playing in a bubble with all its games staged at IMG Academy in Bradenton, Florida, so it's hardly normal. Nothing is normal these days, though, so we do the best we can however we can.
Maybe this time next year Major League Baseball will be making its post-All-Star Game push to the playoffs, the WNBA teams will be playing home games at their home arenas, and the CFL will be wrapping up Week 8.
And perhaps in August, 2021, fans of American football can look forward to how their favorite team will do in the upcoming season instead of worrying whether or not there'll even be an upcoming season.
Until then, we have to accept the fact that sports are weird – just like life.