In an effort to not make others sick or get sick ourselves during the COVID-19 pandemic, Mary and I have taken the whole "Stay At Home" initiative quite seriously. Except for necessary (and brief) runs to the grocery store every couple of weeks, we're staying put.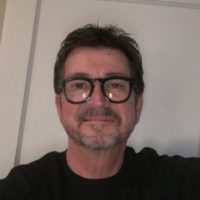 Naturally, changes to your routine can be unsettling regardless of the situation, and there are some people who are dealing with this by bitching and moaning.
We are not those people.
Instead, we're doing what we can to make the best of this unique and challenging time.
How?
Thanks for asking.
Using my child-like imagination and middle school-like maturity, I have created five games that many of you might find fun and interesting. Some are not for everyone, but every one is for some – or something to that effect.
Anyway, here's a quick guide to my stay-at-home fun:
PLAY DRESS-UP
If you've got clothes, you can play dress up.
During a quarantine you're in danger of falling into a rut and wearing sweatpants and a tee shirt – or in my case, a cape and cowl – all the time. But sometimes it's nice to put on "good" clothes even if all you're doing is walking back and forth to the mail box.
Last week I wore a sports coat and tank top while vacuuming, and just yesterday I did laundry in tube socks, a sweater vest and bicycle shorts.
If you have a feather boa in the closet (and who doesn't?), pair it with a snappy pair of capris and take a stroll around the block.
Mix, match – just have fun. No judgment here.
MORON GRASS CUTTING
I've always enjoyed cutting the yard because it's a way to spend some quality time with myself. But to increase the fun factor during the pandemic, I now pretend that I'm participating in a competitive sport.
As a member of the Mower Operator Racing Organization Network (MORON), I square off against other international grass-cutting stars in an effort to win the Jug O' Gas Trophy, the award reserved for MORON's champion.
On Friday I was running on fumes but still managed to hold off my friend and biggest rival, Canada's Geddy Lee.
(I realize Geddy Lee is also the name of the guy in Rush, but this is a different Geddy Lee. They're probably related, though. I'll ask him when I see him at the pre-race Media Day next week).
SOCKLESS SOCK PUPPET SHOWS
I've always found sock puppetry entertaining, but I learned pretty early on that it was just hands inside socks. So, I simply do sock puppetry barehanded.
Really, it's more entertaining this way.
You can make your hands look like dogs, sharks or even just talking hands if you don't want to think too much. And the show lasts as long or as short as you're comfortable with.
By next weekend I'm hoping to perform a sockless puppet show version of "The Godfather," although I can't quite figure out how to do the scene where Sonny gets ambushed on the Jones Beach Causeway.
IN-HOUSE BED AND BREAKFAST
I've never stayed at a bed and breakfast and, obviously, won't be going to one in the foreseeable future. That doesn't mean I can't turn my own abode into one.
And the best part is it's easy because all you really need to do is just rearrange the furniture.
For example, in our den the futon is against the wall and there are rocking chairs in the corners of the room. But, if I move the futon into the center of the room and put the rockers on either side, the feng shui is dramatically altered.
Once this is done I go out my front door and then re-enter, where I'll say something like, "Oh, Mr. Adamson, what a lovely bed and breakfast you have. I look forward to staying here and watching your sockless sock puppet show."
Then I'll go to bed, wake up, eat a Pop-Tart, write myself a check to pay for my stay at the B&B, and drive around the block.
This will give Mary enough time to put the furniture back in place so that when I return I can come inside and say, "That B&B was nice, but I sure am glad to be back home."
WITNESS PROTECTION GAME
Finally, I give you my favorite activity – one in which I change my appearance and assume a new identity to protect me and my family from the Mob. (As far as I know the Mob isn't actually after me and/or my family, but it's part of the fantasy and sometimes your past catches up with you).
A few weeks into the lockdown my hair got thick and long and my beard grew scraggly. Luckily for me Mary is a pretty darn good amateur cosmetologist and she thinned out my locks and gave me a short, tight cut.
Afterwards, I shaved off my beard.
The difference in my look is pretty startling, especially since I have a very small mouth. In fact, when I pucker, I look a bit like an anus with eyeglasses.
So, for the purpose of this week's Witness Protection Game, I have been relocated to Gresham, Oregon, and now go by the name "Guy Assface."