Author Alyson Noel wrote, "Rules should always be bent, if not broken. It's the only way to have any fun."
I'm not sure where she stands on basketball, but bending the rules has certainly made the NBA G League fun.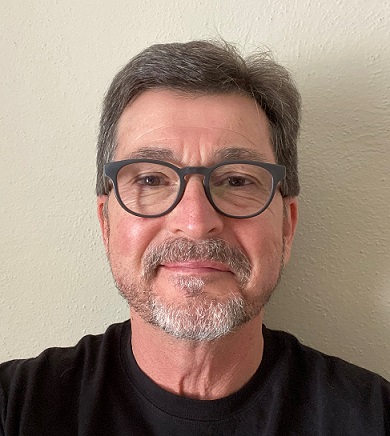 The professional men's circuit already has a lot going for it, thanks to high-caliber athletes who are just a step away from the big league. But to me one of its biggest entertainment draws comes from rule innovations.
The G League is, indeed, a feeder system for the NBA, but there's also no better place to find out what hits and what misses when it comes to laws of the game.
Some, such as the coach's challenge and 14-second shot clock reset after offensive rebounds, were tested in the G League and ultimately adopted by the NBA. Others are still being reviewed by the parent organization, and at least two I hope are ultimately adopted.
One – which fans of the Birmingham Squadron witnessed in the team's second game – is overtime. While the NBA plays a minimum of five minutes of free basketball if a game is tied at the end of regulation, G League O.T. is only two minutes long.
That's perfect. There's a sense of urgency right out of the gate, but both teams have plenty of possession opportunities, so it's not like some sort of wild scramble.
Birmingham forward Malcolm Hill, who has tallied 29 points in the Squadron's 2-0 start to the 2021-22 season, weighed in on G league rules when I caught up with him after Tuesday's practice.
"That was a pretty fast overtime," said Hill, whose 19 points helped Birmingham rally to a 97-94 O.T. victory at Greensboro on Saturday night. "I'm not gonna lie to you, it was kinda quick. You don't really have a chance to do much of anything but get it up and down the floor. I wouldn't say I like or dislike it, it's just different."
My favorite tweak is the unique change to free throws. For the third consecutive season the G League has the One Free Throw Rule, which means one freebie is taken in all free throw situations during the first 46 minutes of a game (traditional foul shot rules apply over the final two minutes of the fourth quarter). The best part, though, is it's worth the value of whatever the total number of three throws would be in an NBA game. So, if a guy is fouled while attempting a 3-pointer – and he hits his free throw – it's worth three points.
I love it.
Not only does it speed up the game, but it makes the fouling team (potentially) pay a bigger price for their infraction.
"It puts an interesting dynamic into the game as far as catching a flow and catching a rhythm," Hill said. "With free throws, the more you see go in, the more confidence you get. You get just that one and – I wouldn't call it pressure – but you know the shot's worth more."
There have been changes to how the officials call fouls as well.
During a transition take foul (when a defender commits a foul without making a play on the ball; fouls an offensive player who has the ball or has just passed it away; or fouls during a transition scoring opportunity) the fouled team can pick any player on the floor to shoot one free throw and keep the ball at the "point of interruption."
And the away-from-the-play foul is defined as "any illegal contact by the defense which occurs either deliberately away from the immediate area of offensive action, prior to the ball being released on a throw-in, or both." When this happens personal and team fouls are assessed, and one foul shot can be taken by any player in the game at the time of the foul. This is designed to cut down on "Hack-a-Shaq" fouls.
"At the end of the day from a basketball standpoint, any new rule change is gonna be strange, like changing the two free throws to one free throw," Squadron coach Ryan Pannone said. "But the reality is, we have a job because of fans, so whatever makes the fan experience better, if the game is shorter by five minutes, then I'm all for it. If there was no fan interest in the game, I wouldn't be here.
"We have 30 second timeouts so in a game-winning situation we have 30 seconds to draw up a play or make an adjustment and those are things I'm not overly fond of, but also any rule changes are a challenge to coaches, so I have to be more efficient."
There are many other changes that are less noticeable, but all are worth trying and demonstrate a real desire to make a great game even better. And if there's one particular new – and dramatic – change I'd like to see, it'd be the "Elam Ending."
It's already used in the NBA All-Star Game and The Basketball Tournament (TBT).
In the TBT, the game clock is turned off after the first dead ball with under four minutes to play in the fourth quarter. Then eight points are added to the leading team's tally to create a target score which, once hit, ends the game.
In last year's NBA All-Star Game the target score was 24 points more than the leading team's score, with that number decided upon to honor the late Kobe Bryant.
Perhaps the G League could adopt the TBT format, NBA All-Star style or something else entirely, but closing out every contest with an Elam Ending would be fantastic.
Hill, however, isn't as enthused about the idea as I am.
"I'd rather keep the finish as it is just because if it's not broke, why fix it?" he said. "It's fun for sure, depending on who you're asking. Definitely for fans and a lot of players, but there are players like me who like to stick to the traditional things as far as the game clock. But it's different and interesting."
Elam Ending or not, I have no complaints. I started following the G League when it debuted on ESPN+ on November 6, 2018, and follow it even more closely now that Birmingham has a team.
It would be great sports entertainment even without one-shot free throws and two minute overtimes. But bending those rules certainly adds an extra element of fun.
The Squadron returns to action Friday and Saturday against the Texas Legends in Frisco, Texas, at 7:30 p.m. each night. The games can be seen on NBAGleague.com and My68, with 94.9 FM and AM 900 providing radio coverage.