Remember the North American Hoc-Soc League?
Of course you don't, because the NAH-SL never existed.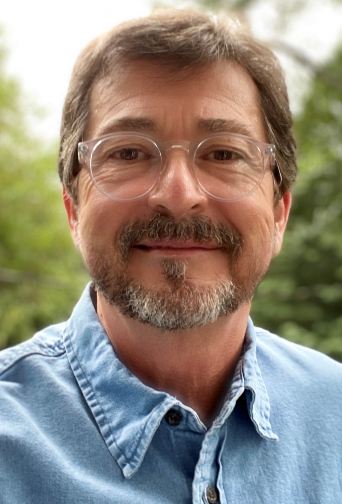 But you probably do remember the North American Soccer League, and on this day 50 years ago, the NASL decided to conduct an experiment in St. Louis.
Hoc-soc, as you might've guessed, is a hockey/soccer hybrid played indoors. Already a hot recreational sport dating back to the 1930s, it went big-time when Madison Square Garden hosted a couple of well-attended American Soccer League tournaments in 1941. But nothing much developed from those events (one played on a concrete floor and the other atop leftover circus dirt), so the 1971 indoor showcase was a chance to reintroduce downsized association football to paying customers.
Playing at AstroTurfed St. Louis Arena, the one-day, four team hoc-soc tourney featured the host St. Louis Stars, Dallas Tornado, defending NASL champion Rochester Lancers and Washington Darts.
It was a new experience for most of the participants, including Dallas player/coach Ron Newman. Newman, who passed away in 2018, gained his greatest fame by winning 10 indoor titles with the San Diego Sockers – one while the Sockers were members of the NASL (1981-82) and nine when the club was part of the Major Indoor Soccer League.
"I thought that was a strange name, but I figured it was a game between hockey and soccer," Newman, a member of the National Soccer Hall of Fame, told GoalIndoor Magazine for a 2004 story. "And then I walked into the arena and this was the first I had seen of an ice hockey rink with artificial turf on it, and I said, 'Wow, that looks like a great place to play.' And I remember the goals were four feet high and sixteen feet wide, which was very typical because the indoor game was always used as a method for improving your passing during training."
The games consisted of two, 30-minute halves and were contested by teams configured six to a side (goalkeeper, two defensemen and three attackers) with unlimited substitutions and no stoppage of play during player swap-outs. The boards were part of the playing field and could be used for banking, and to make sure balls didn't wind up in the stands, keepers were forbidden to kick them away after making a save.
For a novelty event, the cash wasn't bad, either. The $2,800 in prize money was divvied up among the participants with the winning team earning the grand prize of $1,000.
"If the tournament is a success, the North American Soccer League may consider an entire winter schedule of hoc-soc in 1971-72," Stars general manager Walter Giesler (who coached the 1950 United States World Cup Team and is a National Soccer Hall of Fame inductee) told the St. Louis Post-Dispatch. "It will be a challenge to the players, who are used to the larger soccer fields with 11 men playing on each side and a larger goal at which to aim."
So how did it go?
Well, Dallas won the championship game over Rochester, 3-0, while St. Louis took third place honors with a 2-0 victory against Washington.
Opening round action saw Dallas edge St. Louis, 2-1, and Rochester top Washington, 3-1. (Dallas went on to claim the NASL championship in 1971 and its gaffer earned Coach of the Year honors).
The headline on March 19, 1971, however, wasn't about winners or losers, but that 5,060 fans came to watch hoc-soc. Those might seem like disappointing numbers (the building seated nearly 18,000), but considering the NASL averaged 4,699 fans per outdoor game in 1968, 2,930 in 1969 and 3,163 in 1970, it was significant.
"I think hoc-soc has a potential as a league undertaking," NASL executive director Phil Woosnam said. "We will take it up at a league meeting in about 10 days. If you can generate this much enthusiasm for mere exhibition games, a league schedule would be so much more attractive."
The NASL did make indoor soccer a bigger part of its league, but not until 1975 when it held a 16-team tournament spanning two months. There were similar competitions in 1976, 1978 and 1979, and indoor seasons were implemented from 1980 until the league collapsed in 1984.
MISL (1978-82) was the circuit that really took "hoc-soc" mainstream, while today the indoor game's highest level is represented by the Major Arena Soccer League (which tops a pyramid that includes developmental leagues MASL2 and MASL3).
Speaking of which, the MASL is now conducting its playoffs. And if you want to find a link from this league to that hoc-soc tournament held in St. Louis half a century ago, you can.
How?
Each year, the winners of the MASL championship hoist the Ron Newman Cup.