As a lifelong sports fan, I pride myself on being enlightened. And by that I mean if it's a sport I enjoy, I'm going to enjoy it whether it's played by men or women.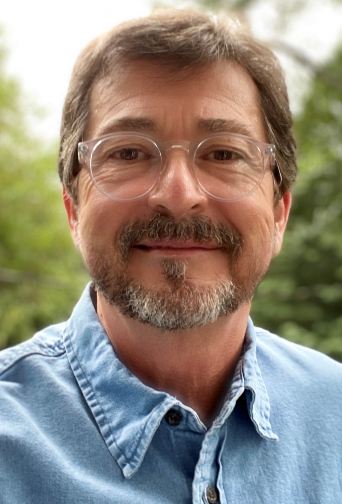 I'm not suggesting I deserve a prize for not being sexist, I just wanted to set the table for what I'm about to write. So if you're one of those dudes criticizing Vanderbilt goalkeeper Sarah Fuller for suiting up for the Commodores football team – or you dismiss the WNBA or women's tennis, for example – we can part ways now because I don't want to hear it.
I will say, though, I have a particular fondness for women's soccer.
I'd love to tell you it was organic – that my passion for the Beautiful Game just naturally gave me Title IX sensibilities – but that wouldn't be entirely true. It was an object lesson from 1978 that got my mind right when I judged the games people play.
That year I was a junior at Huffman High School in Birmingham, Alabama, and played on the boys' soccer team. The school also fielded a girls' squad, which practiced several fields over from ours.
One day – and I have no clue who came up with the idea – it was decided that our two teams would play each other in a practice game. If I remember correctly it was before the season started, so it was going to be a chance to face an actual opponent instead of participating in a small-sided intrasquad scrimmage against teammates.
Did I assume our team would easily win the match?
I'm sure I did.
For the most part our players were bigger, and I surmised we were also faster, stronger and ultimately more talented.
What I didn't count on, though, was the girls' team's ability to play the game as it is supposed to be played.
Our side had a lot of guys who were better at American football than association football, and their style was mostly kick-and-run. Others used soccer as little more than a tool to stay in shape for other sports. And we had our share of players like me, who worked very, very hard in order to be very, very ordinary.
Their side – as we learned pretty quickly – had studied the game. While almost everything the boys did was freestyle, the girls kept their shape and played with both rhyme and reason. They knew what a 4-4-2 formation was while we had players who thought that was a locker combination.
When the final whistle blew the score was 2-2. It wasn't a draw because the boys took it easy, it was a draw because the girls used tactics to negate whatever advantage we had physically.
From that day forward, I became a fan of the Huffman High School girls' soccer team. And all these many years later, girls' and women's soccer still holds my interest.
For a time, the United States Women's National Team used to make stops in my hometown (featuring Magic City native Cat Reddick Whitehill), and as a sportswriter I got to cover many of their matches.
That job also led me to plenty of afternoons and evenings watching and writing about women's college soccer; I saw the Anderson (S.C.) University and Clemson women play more times than I can count. And because two of my favorite coaches (Samar Azem of Campbell University and The Citadel's Ciaran Traquair) are on the sidelines, I find myself cheering for the Camels and Bulldogs, respectively.
Locally I claim Asheville City SC of the Women's Premier Soccer League as "my" club, but thanks to the social media superhighway I've taken detours that have introduced me to leagues and teams I might not have known otherwise.
Unity FC in Poinciana, Florida, has become one of my favorite amateur sides, and by proxy United Women's Soccer (UWS) and UWS League Two are circuits I follow closely. (The "Our Cup of Tea" podcast does a great job promoting and reporting on these leagues and the women's game in general).
And with domestic organizations such as the National Women's Soccer League and now the international FA Women's Super League, the opportunity to enjoy elite women's soccer has never been greater.
So pick a league and pick a side – or pick several leagues and several sides because so many are worthy of your attention. I speak from experience when I say you don't have to play to a draw in a practice game to be drawn to a terrific brand of soccer.