When it comes to participatory sports, softball has always been near the top of my list.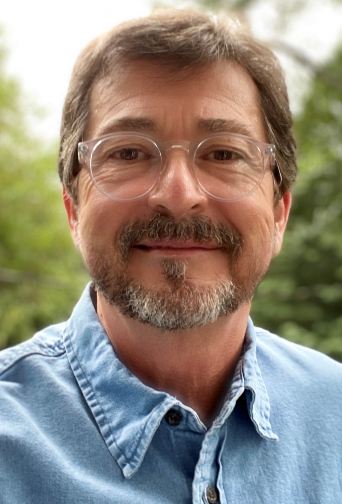 Even though the ball is anything but soft, a friendly game of softball means you won't get beaned by a 95-mile per hour fastball. And – when playing the outfield – you can still smoke a cigarette and keep a beer within reaching distance.
But have you ever imagined baseball's cousin as a professional sport? Bill Byrne did, and he made it happen with the American Professional Slo-Pitch League.
"We've already put over $100,000 in research, planning and marketing of professional slow-pitch," Byrne told The Tennessean for a July 8, 1976 story. "We researched the number of parks available coast to coast, went to the best marketing forms to find out of the product could be marketed, surveyed the player potential in the last two national tournaments and looked at the potential the United States offered with so many people playing softball.
"Everything pointed in the direction that slow-pitch could be marketed, and successfully so."
Byrne figured since millions of people across the country played the game, surely some of them would be willing to pay to watch it. Original plans called for 16 franchises in cities including Detroit, Cleveland, Louisville, Pittsburgh and Rochester. Byrne said eight major beer companies and a cigarette business had agreed to help support the league financially.
Clubs would cost $25,000 but first-year expenses were estimated to be in the $225,000 range, so corporate sponsorship was crucial to its success.
By November, 1976, the Baltimore Monuments, Trenton Statesmen, Columbus All-Americans and Minnesota Goofy's (named after a bar in Minneapolis) had been announced as flagship franchises, with Cleveland and Milwaukee set to come aboard and Cincinnati, Detroit, Chicago, St. Louis and Charleston, West Virginia, possible additions to the league.
A 14-week, 56-game schedule was planned, with the opening games set for Memorial Day weekend, 1977.
"This is a sport that's never been tapped on this level," league spokesperson Tim Koelble told United Press. "Surveys say 26 million people play slow pitch softball in America. That includes things like church leagues. We figure we can even make it by drawing crowds just from the people who play it now."
Each team's 17-man roster would be stocked with the best softball players money could buy, although it would hardly be major league money.
"I'll be very surprised if any salary reaches the $5,000 or $10,000 mark," Koelble said. "There may even be some $1 contracts, with a percentage of the gate thrown in."
Of course the list of fledgling sports leagues that were all plan and no action is a long one but – lo and behold – the American Professional Slo-Pitch League did, in fact, take the field in 1977.
The Eastern Division featured the Baltimore Monuments, New Jersey Statesmen, New York Clippers and Pittsburgh Hardhats; the Cincinnati Suds, Cleveland Jaybirds, Columbus All-Americans and Kentucky Bourbons made up the Central Division; and the Midwest Division had the Chicago Storm, Detroit Caesars, Milwaukee Copper Hearth and Minnesota Goofy's.
Baseball legend Whitey Ford was hired as commissioner and before the first rainbow pitch was ever thrown there was already talk of adding a Southern Division with Jacksonville, Mobile, Chattanooga and Atlanta, and increasing the franchise cost to $100,000.
As you might've guessed, the APSPL has long since joined the packed graveyard of alternative sports leagues, going through 22 franchises before going out of business. But let's give it some credit; it saw three of its teams break away to form the North American Softball League in 1980; merged with the NASL in 1981 to form the United Professional Softball League; and existed under the UPSL umbrella until the end of the 1982 season.
During that time, it managed to hire former Major League Baseball stars such as Ralph Garr, Milt Pappas and Joe Pepitone to play for and/or manage its clubs. And it owns a unique piece of television history in that its championship game between Milwaukee and Kentucky (played on September 7, 1979), was the first live sporting even ever broadcast on ESPN.
I suppose crowds that went from decent to modest to miniscule ultimately got tired of 32-28 games, and fans of the sport came to realize playing slow-pitch was more rewarding than watching it.
But considering most upstarts never make it to market and those that do are of the one-and-done variety, the American Professional Slo-Pitch League defied the odds. It didn't last long, but lasting as long as it did was quite an accomplishment.