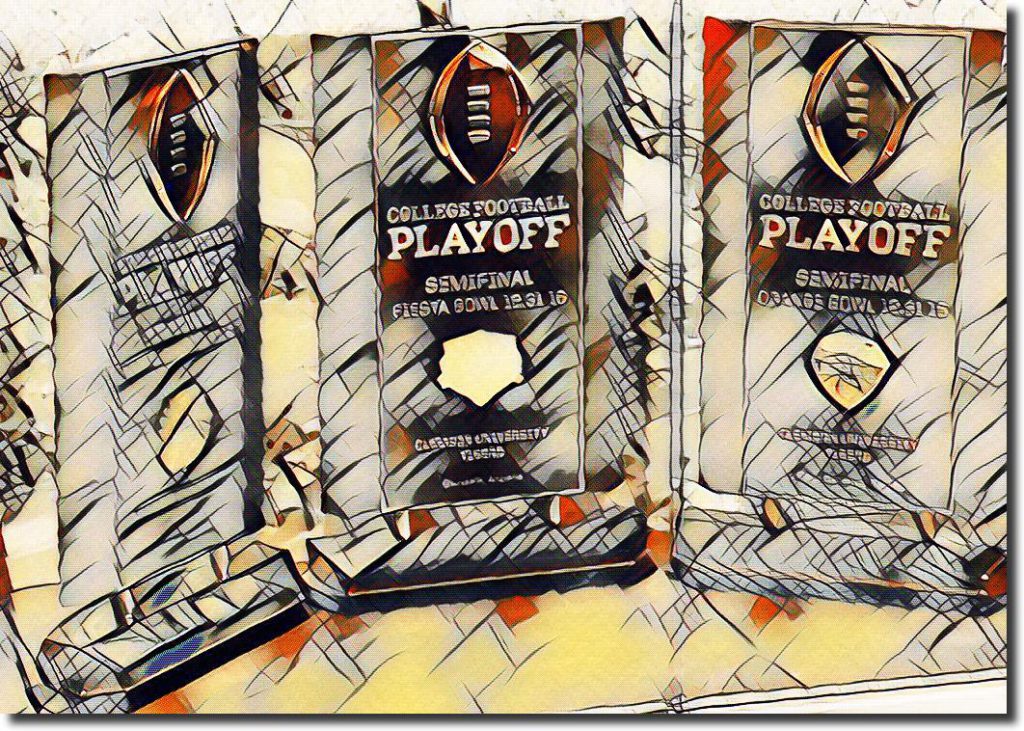 The only certainties in life are death, taxes and people getting their undergarments in a twist when discussing the College Football Playoff.
Folks can sit back and passively watch the world burn around them, but they'll start screaming and frothing at the mouth if you think your team deserved a spot in the field more than theirs.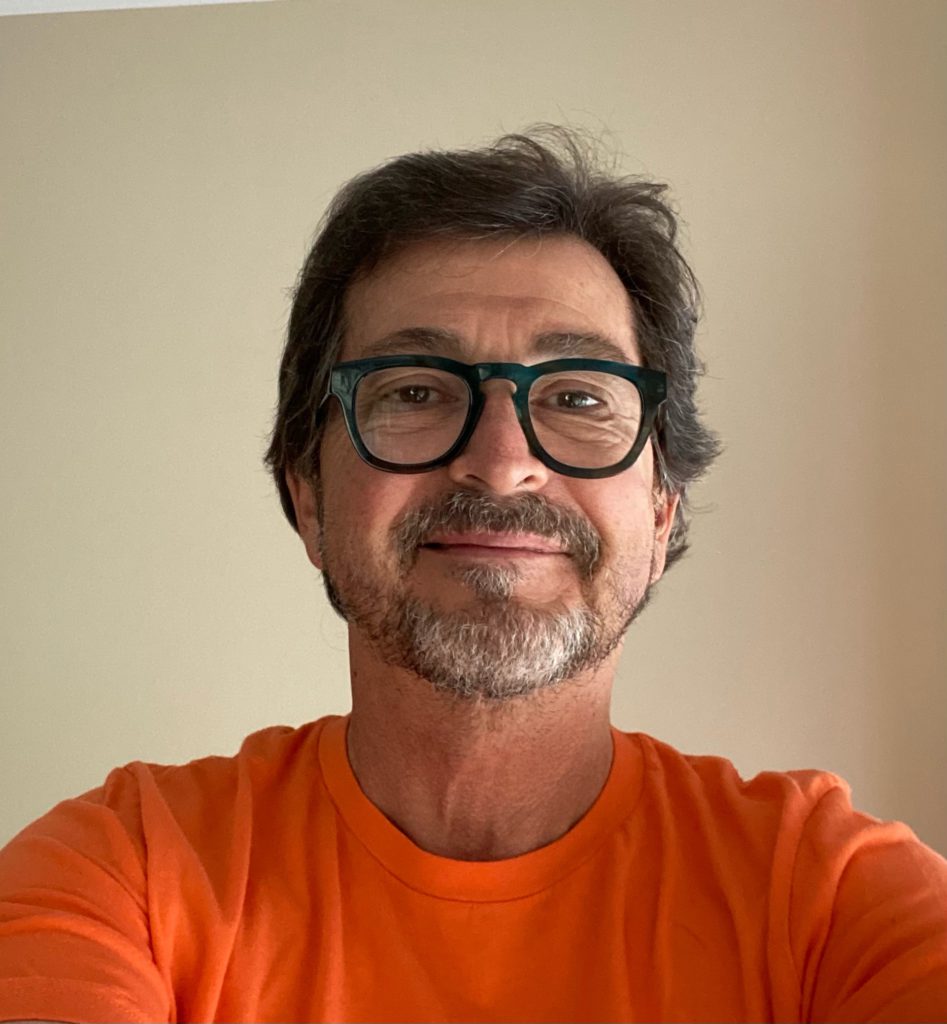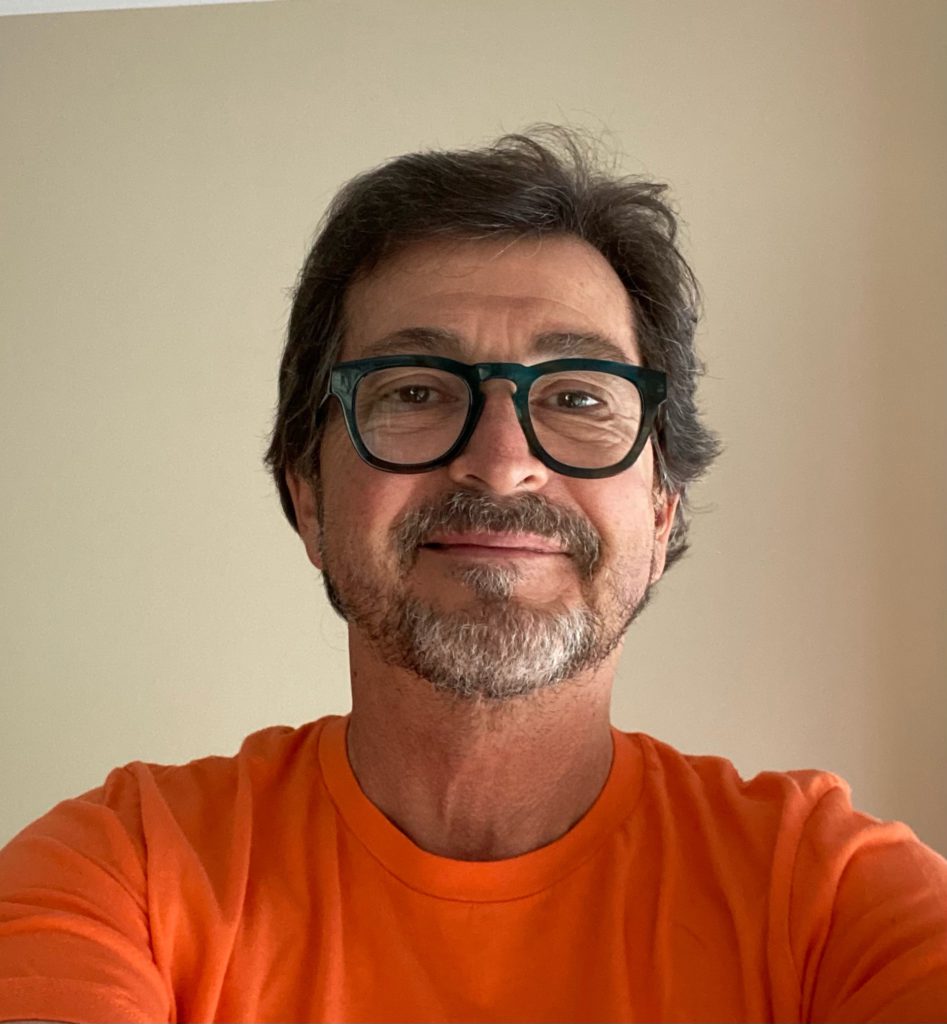 But every sports fan has an opinion on it, and the Sports Fan's Handbook demands that we are obligated to share that opinion.
So, what do I think about the 2022 CFP seeding (1. Georgia, 2. Michigan, 3. TCU, 4. Ohio State) ?
Meh.
There are 131 Football Bowl Subdivision teams and 10 conferences. Having just four teams vie for a championship is, shall we say … lacking. Certainly, it beats the old Bowl Championship Series (which beats the old Bowl Alliance, which beats the old Bowl Coalition, which beats the old days of awarding "mythical" national championships). But as I've said and written many times, four participants mean you have an invitational, not a playoff.
Hearing folks cuss and discuss it amuses me, though.
Alabama fans are mad that a one-loss Ohio State team made it in over their two-loss team.
"But they got smoked at home by Michigan, 45-23, and our losses came on the last play of regulation (52-49 to Tennessee) and overtime (32-31 to LSU)."
I respond with, "Tennessee and Alabama have the same record and the Vols beat the Tide head-to-head, so shouldn't they get in over Alabama?"
The return argument is that Tennessee was badly beaten by South Carolina, 63-38.
But …
Tennessee dismantled LSU 40-13 in Baton Rouge, and LSU beat Bama in Death Valley. The Tide didn't play the Gamecocks, so who's to say they wouldn't have suffered a similar fate?
And what about Clemson? The Tigers are 11-2, and they won the ACC Championship Game.
Then there's Tulane, which also finished 11-2 and claimed the AAC title. Oh, and the Green Wave defeated Big 12 champ Kansas State in Manhattan during the regular season.
Ohio State, Alabama and Tennessee didn't even win the divisions of their respective conferences.
Before you start pelting me with debris, keep in mind I'm not advocating for any team; I truly couldn't care less. That said, if you had to pick four under the current guidelines, I don't have a problem with the four that were picked.
Thing is, fans can justify in their minds whatever narrative works best for their favorite sons.
And it's always bugged me that in a four-team playoff, league championship contests only matter when the CFP wants them to matter.
If LSU had upset Georgia, the Bulldogs would've still made the playoffs but a three-loss LSU team – the SEC champions – would not.
And look at K-State. They have a nice trophy, but the team they beat last Saturday (TCU) is in the CFP while they get the consolation prize of playing in the Sugar Bowl.
Fortunately, there'll be just one more season for the teams who finish fifth and sixth in the CFP pre-bowl rankings to whine. Starting in 2024, it'll be the 13th and 14th-place schools that'll get to bitch and moan because the field will be tripled to 12.
Obviously, that'll be a lot closer to a playoff than what we have now and overall, I think it's a positive change.
The format will feature the six highest ranked conference champions plus the next six highest ranked teams in the CFP poll.
Seeds one through four will receive first round byes, while seeds five through eight will host first round games. The quarterfinals and semis will be played in traditional bowls, followed by the CFP Championship Game.
Although flawed, I find a lot to like with this setup … perhaps because I, too, am flawed. Conference championship games will truly matter again, and as a fan of a Group of 5 school (UAB, which heads to the American Athletic Conference in 2023) there is realistic CFP access for mid-majors. It's not as good as the Football Championship Subdivision's 24-team playoff, but it'll do.
Now, what gets the four-team playoff supporters spitting and convulsing is this whole "access" argument.
"You'll be putting teams in who don't deserve it!" they shout. "This is just about money!"
Well, yeah, of course it's about money. I didn't think that was a secret.
As for expanding the field with teams that – on paper – have little shot at winning it all, I think that's great. It's one of the beauties of tournament play.
When the UMBC Retrievers made the NCAA Men's Basketball Tournament in 2018, they had no realistic chance of winning the national championship. But they became the first No. 16 seed to beat a No. 1 seed with a 74-54 beatdown of Virginia.
If only bluebloods had been allowed in the field, something as monumental as that would've never happened. And merely being in a championship chase has value.
Isn't that part of what competition is all about, giving an underdog a chance to punch above their weight?
Once the CFP grows to 12 the last team in on Selection Sunday will usually be the first team out on First Round Saturday, but that won't always be the case.
There'll come a time when a Sun Belt team beats an SEC team in December. Outcomes like that make the playoffs a whole lot more interesting to me.
And while we discuss the merits of any postseason, it should be noted that tournaments don't necessarily determine the best team, only the best team in that particular competition.
I joked last week that if you really wanted to crown a true champion in the FBS, the schools would need to play a round-robin, 130-game schedule. Then at the end, the one with the best record would be the undisputed king of the hill.
So sure, with a 12-team playoff you'll have schools that probably don't "belong." But no one knows for sure until and unless they get the chance.
And I'd rather have a bigger tourney that includes pretenders than an invitational that excludes contenders.
But, that's just my opinion …