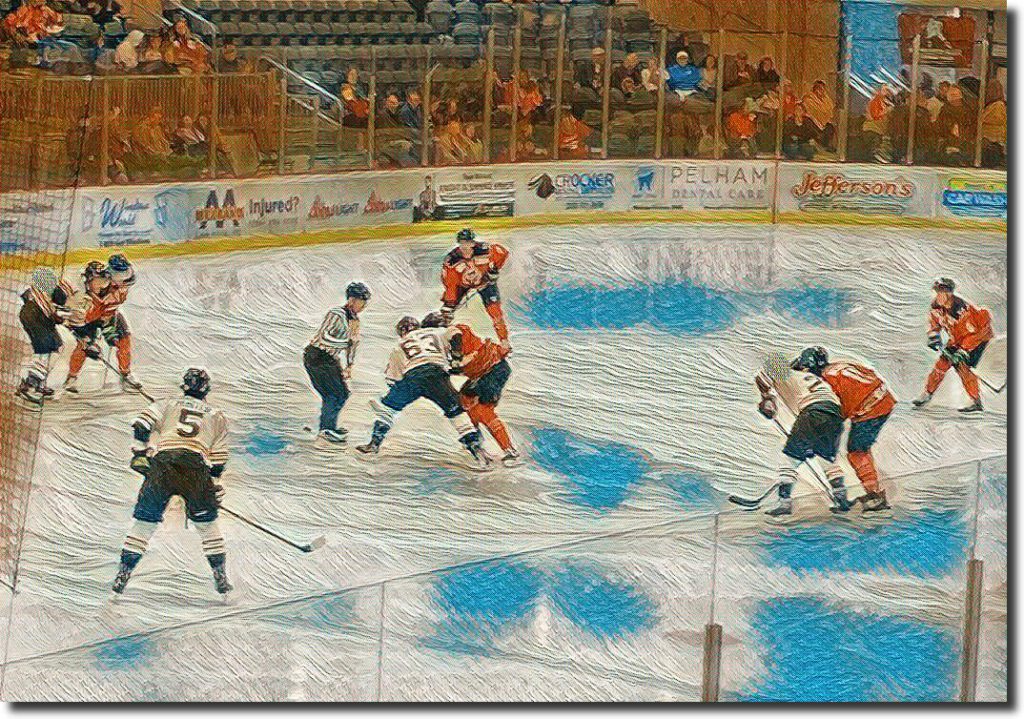 As much as I love hockey, I'm not what you'd call a worldly person when it comes to watching it live. In fact, before last Monday, I had seen professional games in person at a grand total of four venues – the Birmingham-Jefferson Civic Center Coliseum (now Legacy Arena) in Birmingham; Philips Arena (now State Farm Arena) in Atlanta; Bon Secours Wellness Arena in Greenville, South Carolina; and Gila River Arena (now Desert Diamond Arena) in Glendale, Arizona.
Although I'm a New York Rangers fan, I used to love going to the ATL and watching the Thrashers. I even got to see them play in their one and only playoff series (before relocating to Winnipeg) which came – fortunately for me – against the Rangers. And, I was one of 18,644 fans in the building for the 2008 NHL All-Star Game there. It was half-speed hockey, but still fun.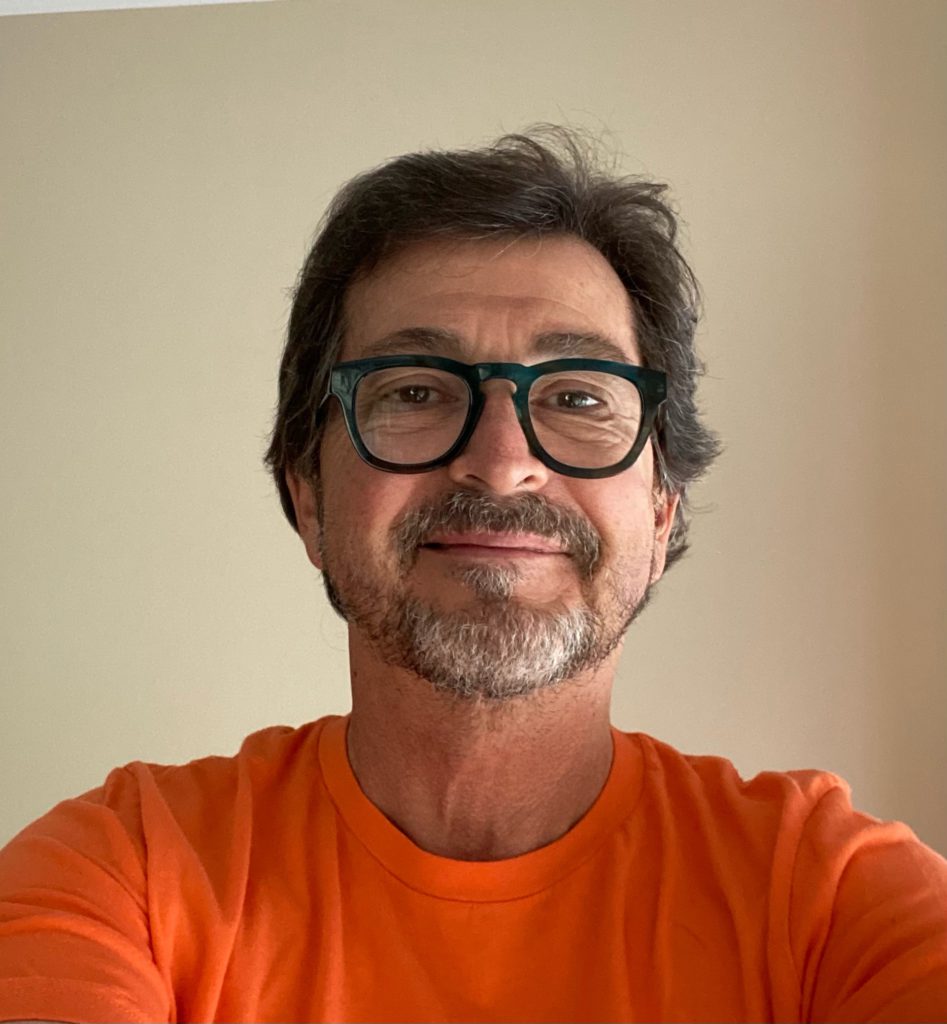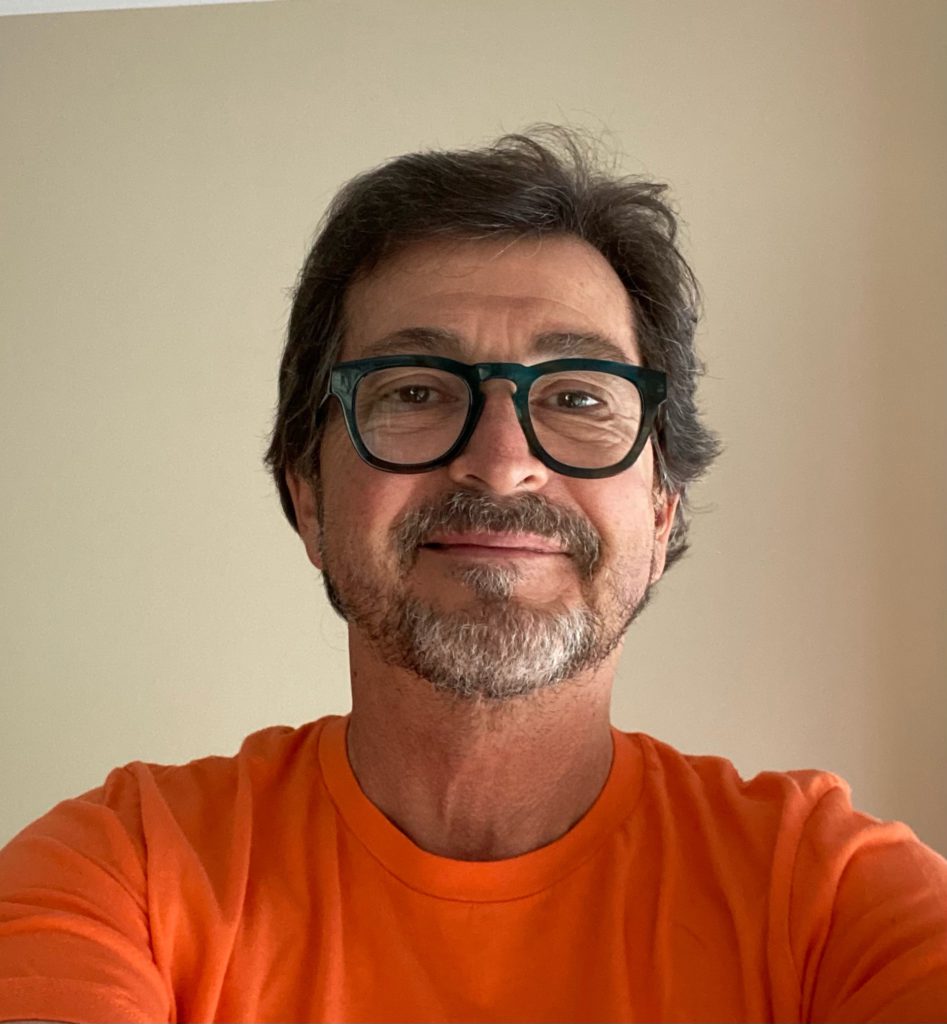 During my 15 years in G-Vegas, I got to root for the ECHL Greenville Road Warriors (now Swamp Rabbits). My wife accompanied me to many Sunday games, where we sat in section 217 – usually having that entire segment of the 14,000-seat arena all to ourselves.
As for the desert hockey experience, that was basically just a fluke.
I was in Glendale, Arizona, covering the College Football Playoff National Championship Game, and even though it was played on January 11, 2016, our plane wasn't leaving for Greenville until the wee hours of January 13.
So, what better way to spend a long layover than witness the NHL Western Conference showdown between the Arizona Coyotes and Edmonton Oilers with a couple of my co-workers? I like to think they were impressed when I told them that the first time I saw the Oilers play, they were in the World Hockey Association.
But the teams I've seen more than any other have been the Birmingham Bulls, who skated at the Civic Center as members of the WHA (1976-79), Central Hockey League (1979-81), Atlantic Coast Hockey League (that iteration of Bulls played just three regular season games before folding in 1983) and ECHL (1992-2001).
(There was also the Birmingham South Stars of 1982-83 … I'll write more about them in a future column).
The version of the Bulls I had neglected, however, were the ones who now play in the Southern Professional Hockey League and call the Pelham Civic Complex & Ice Arena home. They were founded in 2017, and since I was still living in South Carolina at the time, they weren't on my radar.
But I moved back to Birmingham in 2021, and even though I hadn't followed a Birmingham-based hockey team for more than two decades, I just never made the effort to go watch them play.
Now that I have, I'm kicking myself for staying away so long.
The SPHL Bulls hosted the Huntsville Havoc on an MLK Day matinee, and it made me realize how much fun watching live hockey can be. And it's even more enjoyable when there are lots of enthusiastic fans in the building.
Seating capacity is 4,100, and to me the Civic Complex gave off a cool Federal League/Charlestown Chiefs/War Memorial vibe (as a Slap Shot fan, I mean that as a huge compliment). The fact that 3,346 fans were jumping and bouncing and keeping the aluminum seating area vibrating from the first puck drop to the final horn added to the experience.
Since the SPHL is a developmental independent league – players who excel will graduate to the ECHL rather than the AHL or NHL – I probably didn't see the next Gordie Howe or Wayne Gretzky on the ice.
And that was fine.
All I wanted was entertainment, and I got more than my share.
I cheered for the home team, naturally, but was hardly distraught by Huntsville's 6-3 victory. When I see nine goals, a couple of fights, and it all happens within a two hour and 30-minute window, I've gotten my money's worth.
Michael Gillespie took 14 shots and scored twice for the Bulls, while Scott Donahue got his only shot past the Havoc goalie. (I've decided that – until further notice – Gillespie is my favorite player because we're both 5-9).
Oh, and I can't forget ZOOperstars Dominik Hashark, Whale Gretzky and Tommy Laswordfish. These inflatable entertainers danced, pranced and contorted themselves during intermission, and it was silly, funny and weird.
Silly, funny and weird is right up my alley.
So, now that I've witnessed a new generation of Birmingham Bulls, I need to commit.
Back in 1976 I went from knowing next to nothing about the game to becoming a (fairly) knowledgeable superfan of our WHA team, absorbing everything I could about hockey rules and hockey history.
Now it's time to get up to speed on SPHL history, and teach myself what I need to know about the Bulls, Havoc, Knoxville Ice Bears, Quad City Storm, Evansville Thunderbolts, Macon Mayhem, Roanoke Rail Yard Dawgs, Fayetteville Marksmen, Pensacola Ice Flyers, Vermilion County Bobcats and Peoria Rivermen.
I've already learned that Knoxville is the most successful club in SPHL history with five league titles, and Vermilion County's team is located in Danville, Illinois, which is not in the American South or even the Illinois South yet competes in the Southern Professional Hockey League.
Here's more geography for you; the Quad City Storm uses Moline, Illinois, as their home ice, although the team also represents Davenport and Bettendorf, Iowa, as well as Rock Island and East Moline, Illinois.
Of course, aside from history, league logos and nicknames are important to me.
The Thunderbolts' badge is my favorite because of the P-47 Thunderbolt fighter plane image, and the Ice Flyers have a cool logo, too. I guess I must have a thing for aircraft.
I've also determined that Rail Yard Dogs is a quite clunky, yet clever, nickname, while the Peoria Rivermen has a nice flow to it.
Bottom line, I look forward to following this league and cozying up to Birmingham hockey once again. The SPHL made a terrific first impression on me.
One thing's for sure … I'm not waiting 22 years before I go to my next Bulls game.