I'm a weird dude, and my weirdness (if not my dudeness) can probably be traced back to my mother.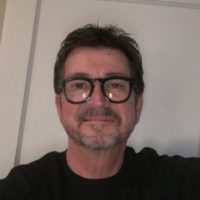 Mom, rest her soul, liked to think outside the box, especially when it came to recipes. Her idea was to take simple ingredients and transform them into fancy dishes (applying her own odd definition of fancy).
Sometimes she'd take a good idea and experiment too much, though. Her Rice Krispies Treats were incredible when she first started making them, but then in later batches she'd add other bizarre ingredients like applesauce and syrup.
Had she been Dr. Frankenstein, she wouldn't have been satisfied with merely bringing the creature to life – she'd have added donkey ears and dressed him in a leisure suit.
One time – many, many years ago – I brought a date home to meet mom and even though I told her we weren't coming for dinner, she insisted on providing a "snack."
The snack consisted of Kraft Macaroni & Cheese Dinner, with upright cocktail weenies forming a crown around the inside of the bowl. Adding a flourish of class was paprika liberally sprinkled over the dish.
To the untrained eye it looked as though the mac and cheese – bleeding after sustaining a grave injury – had been surrounded by cocktail weenies.
It probably also looked that way to the trained eye.
The good news is that it wasn't bad – as long as you like mac and cheese and cocktail weenies. And paprika has no flavor anyway, so it was just added for dramatic effect.
As for my date, she didn't try it. She must've been spooked by the food's appearance because after looking at it briefly she ran out of the house and I don't recall ever seeing her again.
Anyway, that tale is just a sidebar to the main story, and the main story involves quarantine food. Since we aren't going to restaurants right now and are trying to eat the food we already have due to the global pandemic, I decided to take a cue from mom and spice things up.
In other words, we can keep eating the same things but we don't have to eat them the same way.
For example, we have a can of vegetarian baked beans in the cabinet. They're good, but there's nothing particularly special about them.
Well, there WAS nothing special about them.
Now they're "Fonzie Beans."
What are "Fonzie Beans," you ask?
In December, 1974, there was a Christmas-themed episode of "Happy Days" where Fonzie was bragging about the big plans he had for the holiday.
But Richie spotted Fonzie alone in his garage, eating a can of beans by the light of a small, sparse Christmas Tree.
Oh, I cried like a Baby Boomer. To this day, I get weepy when I see someone eating beans near trees.
But In Quarantine Life, you, too, can eat Fonzie Beans. All you have to do is pretend to be Fonzie and eat beans.
To enhance the experience I like to put on a leather jacket and style my hair in a ducktail. I also say, "Ayyyyy!" and give the thumb's up sign, but that's an individual character choice on my part.
We make a lot of soup at our house and the base we use is something called "Imagine Soup." It comes in a variety of flavors (organic garden tomato is our go-to) and it's quite good.
But just think of the name. It's Imagine Soup, so we can imagine it to be whatever we want. I ate a bowl yesterday and imagined it was a frosted cherry Pop-Tart.
It didn't really taste like it, but as the quarantine drags on there could come a time I forget what a frosted cherry Pop-Tart tastes like so it won't matter.
I might have some this weekend and call it chicken. I don't eat meat, but a chicken pissed me off once, so this is a way to be passive-aggressive.
The possibilities are endless when it comes to fun with food.
Have any potato chips around the house?
Pour them into a bowl, hit them with your fist, and suddenly you have "mini-chips." Or, you can take a bag, pulverize it before opening it, and when you dump it out you can enjoy a bowl of "Tater dust."
Canned Pringles are also fun because you can take two of them and situate them in such a way on your lips that it looks like you have a duck bill.
Here's another great idea – since Cap'n Crunch is already nautical by nature, serve it while in the swimming pool, bathtub or when you're still wet after getting out of the shower.
And if you want to entertain your kids (or your evolved chimps – I have no idea who or what you're living with) you can change Cap'n Crunch's rank every time you serve a bowl.
Tuesday he can be Rear Admiral Crunch, Wednesday he's Vice Admiral Crunch, by Thursday he's Admiral Chief of Naval Operations Crunch and heading into the weekend he's been promoted to Fleet Admiral Crunch.
This morning I'll be enjoying a heaping helping of Secretary of the Navy Crunch and Sunday I'll have some Retired Crunch.
As for me, perhaps the one quarantine dish that comes closest to being "mom-inspired" is one I make using vegan link sausage and canned crescent rolls.
Really, this is just another version of "pig in a blanket." You roll out a triangle of dough, wrap it around a sausage, and bake it.
However, since this is vegetarian fare I call it "friend in a quilt."
I put a pair of toothpicks in one of them and placed green olives at the end of each toothpick. Thus "friend in a quilt" became "monster in a bedspread," but then I realized maybe I had overdone it because the olives really didn't have a major role to play.
In summation, my advice as our social isolation continues is to make your own fun with your own food. How you do it is entirely up to you and, obviously, there's no right way or wrong way.
The key is to eat what you have and have fun while you eat.
And if you have a box of Kraft Macaroni & Cheese Dinner, cocktail weenies and paprika on hand, well, you know what to do.