Ah, Valentine's Day.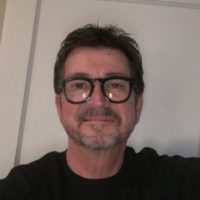 For some, it means giving or receiving a beautiful bouquet of roses marked up 400 percent and then spending the evening listening to love songs by that guy in "Independence Day." (And to be clear I'm referring to Harry Connick Jr. and not Will Smith, although "Gettin' Jiggy Wit It" does set a certain mood).
Perhaps the focus of the occasion is a delicious Whitman's Sampler box, one featuring a delectable variety of assorted chocolates that are really good except for that cherry one that sends you into a sugar coma with one bite.
Or you might go all out and have a romantic dinner at a fancy place like Red Lobster. Think how cool it would be to tell your kids about the time you proposed to mom by hiding her engagement ring in a Cheddar Bay Biscuit. (You could also put the ring in butter dipping sauce but, really, that's just ridiculous).
I guess one of the more extreme Valentine's Day celebrations was held in 1929 at a Lincoln Park garage in Chicago when seven members of the North Side Gang were treated to a pair of Thompson submachine guns.
Far be it from me to judge how one marks such a special day, but shit …
Point being, this is the one date above all others when Cupid breaks out his bow and arrow and takes aim at your tender regions.
So how did this whole Valentine's Day thing get started, anyway?
It's an interesting story.
St. Valentine was a third century Roman saint who got his start as either a priest or bishop – Wikipedia doesn't seem to know for sure. Also, he apparently had no first name so I'm going to call him Bobby.
Now, Bobby Valentine is also the name of a former Major League Baseball manager who is currently an athletic director at Sacred Heart University, but this isn't him. Back during St. Valentine's Day there was no baseball. The ancient Romans basically spent their leisure time wrestling, boxing and racing. I think miniature golf was also pretty big back then, too.
So going forward, if you see the name "Bobby" or "Bobby Valentine," know that I'm talking about the old one who played miniature golf and not the modern one who had a .523 winning percentage as an MLB skipper.
Anyway, there are a lot of legends surrounding St. Valentine but no one really knows the exact details. Some say he performed Christian weddings in defiance of Emperor Claudius, which makes him a hero among romantics and caterers.
Others say he would – for no apparent reason – cut little hearts out of parchment and give them to soldiers and persecuted Christians. (He would've probably also passed out Sweethearts candy as well, but the New England Confectionary Company was not in business at the time, so the best he could do was give the soldiers and persecuted Christians what amounted to construction paper).
The weird thing to me, though, is that St. Valentine had no pookie of his own. One would think that a legend of love would've found love himself, but if you Google "St. Valentine's girlfriend," "St. Valentine's boyfriend," or "St. Valentine's Match.com," you just wind up going down a bunch of rabbit holes.
Sadly, most accounts agree that not only did St. Valentine not have a significant other, but he was beheaded for defying Claudius. Adding insult to injury, his execution took place on February 14, which happens to be Valentine's Day.
That's a helluva coincidence if you ask me.
Thankfully, Bobby's sacrifice did not go unnoticed and ultimately served as the catalyst for modern Valentine's Day celebrations.
I assume at a marketing meeting held to monetize it the pitch went something like this:
"OK, let's brainstorm gang – we need a holiday designed around romance that makes people want to spend money. Go."
"How about Romance Day?"
"Nah, that's a little too on the nose. Good try though, Karen."
"I'm thinking Bomp-Chica-Pow-Wow Day where everybody gets naked and throws money at each other."
"Yeah, clever Stan, but not too family-friendly."
"Karen, I see you have your hand raised again. Do you have another idea?"
"I do – Valentine's Day! That was the day that priest and/or bishop got his head cut off for marrying people and passing out construction paper. We could convince stores to sell big, red hearts, or red flowers – roses, maybe – and tell consumers it's the day when they should spend money on their significant others. I guess we could also push the sale of guillotines, but I'm not sure we want to deal with the liability issues there."
"I love it, Karen! Let's make it happen."
The next thing you knew a beautiful, romantic tradition was born and the rest is lipstick-covered history.
Obviously, there are many different ways to mark February 14. Mary and I plan a cozy evening at home watching a rom-com (either "Pet Sematary" or "They Live") while dining on the finest peanut butter and Ritz crackers.
But if you should find yourself snarfing up a Cheddar Bay Biscuit and happen to bite down on something hard, don't worry … It could be an engagement ring.
Of course it could also be the tip of Cupid's arrow, so be careful.
You might chip a tooth.