When I walked into Rickwood Field on Wednesday to watch the inaugural Rickwood College Classic baseball game between UAB and Birmingham-Southern, it marked the first time I'd been to "America's Oldest Baseball Park" since June 4, 1998. That was the third year of the Rickwood Classic, an annual throwback game contested between the Birmingham Barons and another Southern League opponent.
A quick bit of research shows that in this particular clash the Greenville Braves defeated the Barons, 12-8, before 6,873 fans.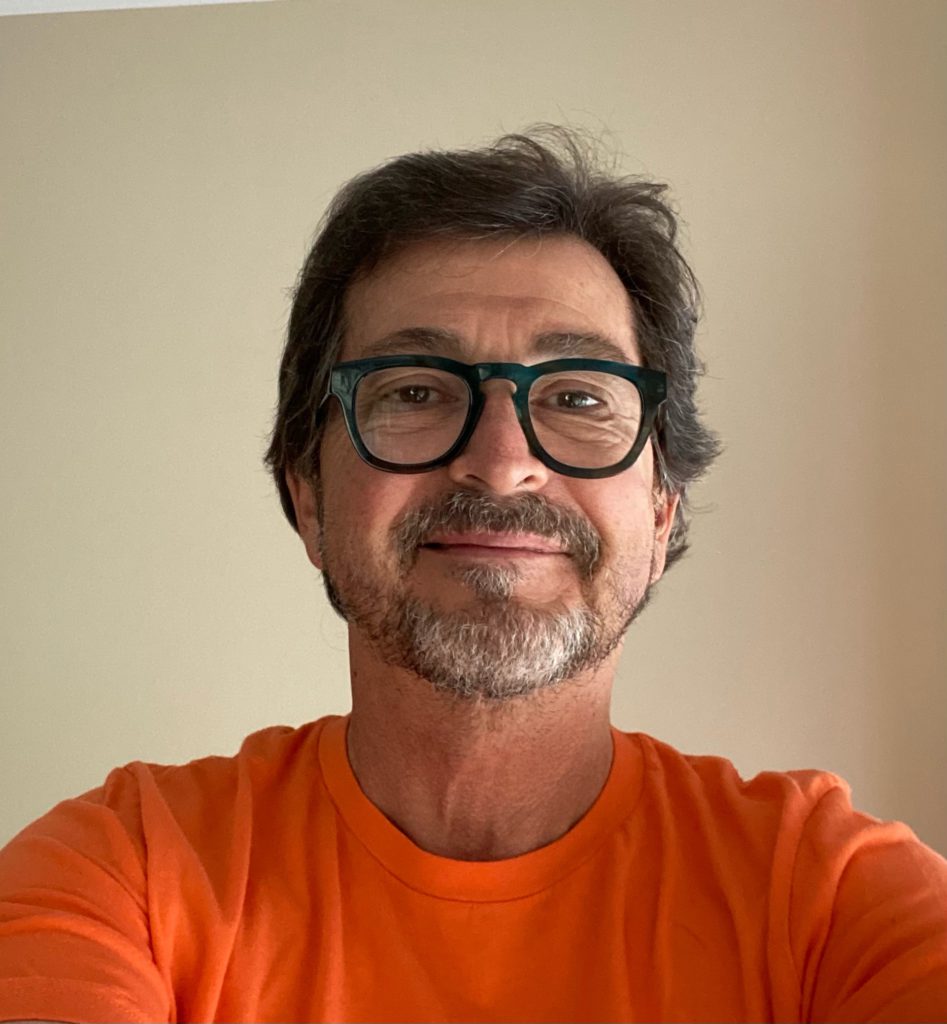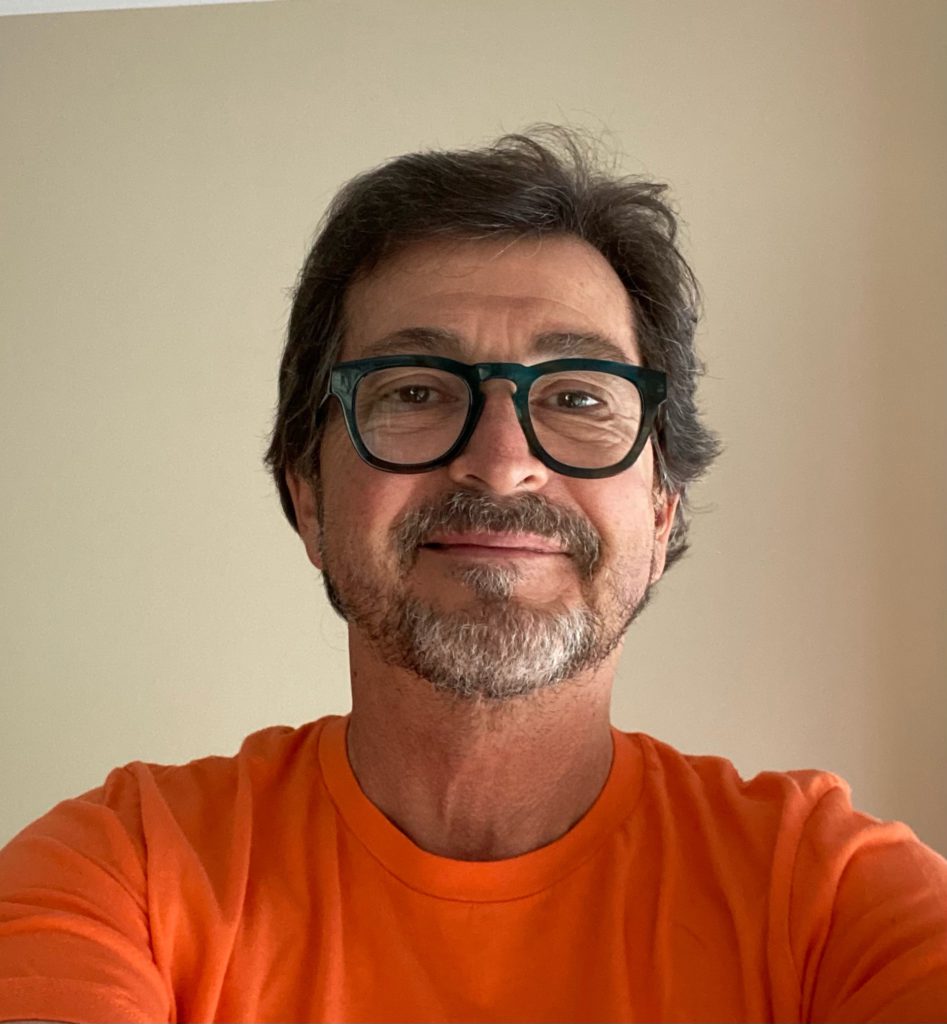 That I didn't remember.
What I do recall is that it was brutally hot that day, made even worse by the fact that I was wearing a heavy, old school New York Yankees baseball jersey (fans were invited to wear "turn back the clock" attire and the Barons had once been a Yankees farm club so, you know, I was trying to dress the part).
The uncomfortable heat, however, was no match for how cool it was to be inside this working museum.
It opened in 1910, so obviously it's rich in sports history. And since Major League Baseball finally righted a wrong in 2020 and gave the Negro Leagues big league status, Rickwood Field is a major league park thanks to the Birmingham Black Barons (who started playing there in 1920).
That makes it even more exciting to claim the venue as a huge part of my history.
Fun fact: my first trip to Rickwood wasn't as a spectator, but as a player. A member of the L.M. Smith School Cougars 70-pound football team, I was part of the squad that played a team called the Browns there in September of 1971. It wasn't the Cleveland Browns, of course – that would've been a bloodbath – but rather some kids who wore orange helmets and white jerseys. When you think about it, they probably should've been called the Oranges.
Anyway, I was a scrub on that team (it would be a couple of years before I transformed from a scrappy young athlete with limited skills to a scrappy older athlete with limited skills) so my only playing time was on kicking teams. I never made a block or tackle, but I did inhale a lot of dust because our field was lined off on the infield, which had most recently been used by the Birmingham A's.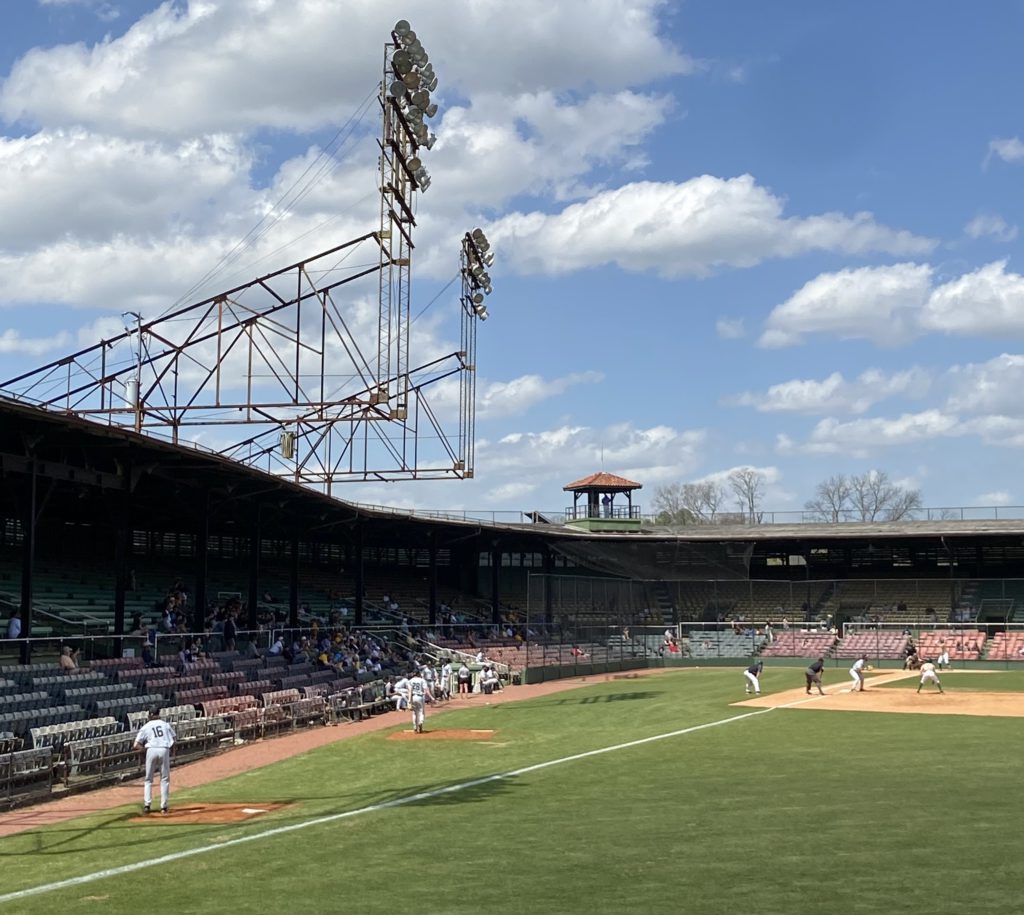 And that leads me to my first visit as a spectator – although I didn't get to actually see a game.
On March 15, 1975, the defending World Series champion Oakland A's were slated to play their Southern League farm club at Rickwood, which was to be the first time I had ever watched a live game involving a major or minor league team. But lightning knocked out a bank of lights at the stadium, and inclement weather prevented the game from being played.
But, I got second baseman Phil Garner's autograph, watched Reggie Jackson and Billy Williams take BP, and saw Vida Blue throw some pitches, so it was hardly a wasted trip.
On the drive home I mentioned to my dad how neat it was that I had played on the same field as those guys. When he told me it was also the former home of legends such as Willie Mays and Satchel Paige and had hosted everyone from Babe Ruth to Dizzy Dean, well, I felt downright special.
And why not? You should feel special at a place that's always been a special place for you.
I saw UAB beat Alabama, 12-2, there on April 29, 1980, which was the first college baseball game I ever attended.
I watched the St. Louis Cardinals beat UAB, 7-2, in an exhibition on April 8, 1981, and was almost hit by Keith Hernandez's two-run homer while perched in the right field stands. Fortunately, my flaming speed allowed me to run away while the ball banged against the aluminum seating a couple of times before being snatched by a youngster.
I was in the house on April 14, 1981, when the Barons were reborn after relocating from Montgomery; shook hands with the San Diego Chicken, aka Ted Giannoulas, after crashing into him while making a beer run during the Barons' 1983 championship season; and even hung around for a post-game Beach Boys concert after meeting a young woman at a game, even though I have never at any point in my existence been a fan of the Beach Boys.
It all came back to me during the Classic. I watched it with good friend and BirminghamProSports.com guru Gene Crowley, who does a better job chronicling Magic City sports history than anyone. I even got to reconnect with another old buddy, Joe DeLeonard, who – along with the rest of the members of the Friends of Rickwood organization – helps keep this baseball cathedral up and running.
Gene indulged me as we walked through the facility and I pointed to seating areas I'd occupied and told tales of the good old days.
And the good old days at Rickwood always seemed great to me.
With UAB safely in front (the Blazers won, 10-4, jumping out to a 5-0 lead in the first inning), we wrapped up our visit at the on-site museum and gift shop. I got an up-close look at memorabilia from 42, Soul of the Game, and Cobb, movies which were filmed at Rickwood Field, and eyed some old seats from New York's Polo Grounds, which were bought in 1964 and reused at the Birmingham stadium.
And even though a T-Shirt is the last thing I need, I snagged one with the Birmingham A's logo and the phrase: "Rickwood Field 1967-1975."
I think of it as a memento from the first baseball game I almost saw there.
I would've bought one that reads: "Cougars vs. Browns 70-Pound Football Game 1971," but none were available.
I'm gonna pretend they were sold out of those.
For more information about Rickwood Field, go to rickwood.com.