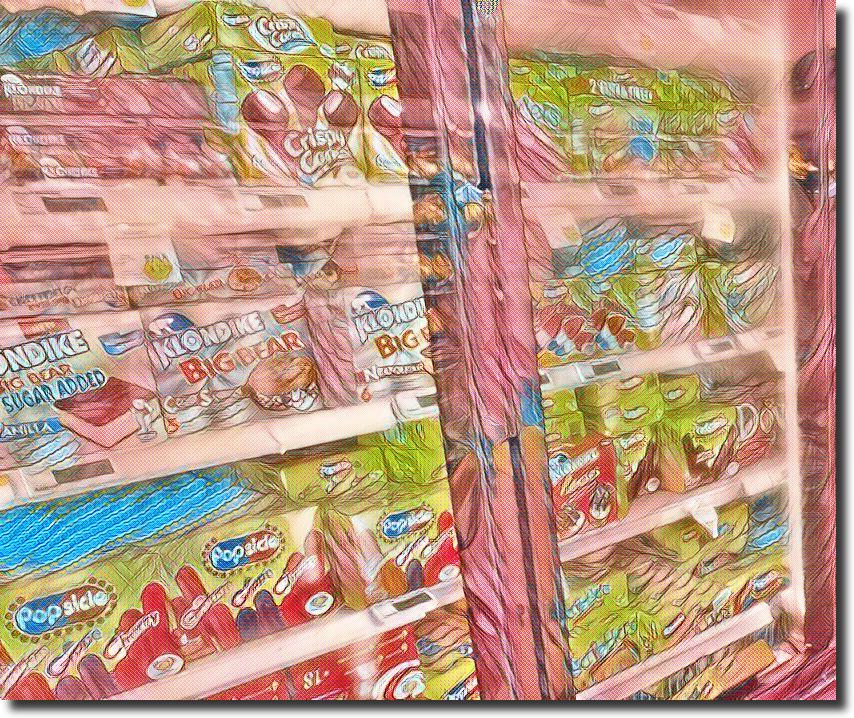 You often hear stories about people who experience "road rage," thereby turning a frustrating driving situation into something scary and dangerous. I sometimes get aggravated and angry when I'm behind the wheel, too, but usually after screaming, "rectum!" and speeding away, I'm fine.
What I wonder, though, is why there aren't more incidents of "frozen food aisle rage." In my experience – and I've been charting this for a while – customers who peruse this part of a supermarket are often the rudest of them all. And that can make customers like me rather … well … testy.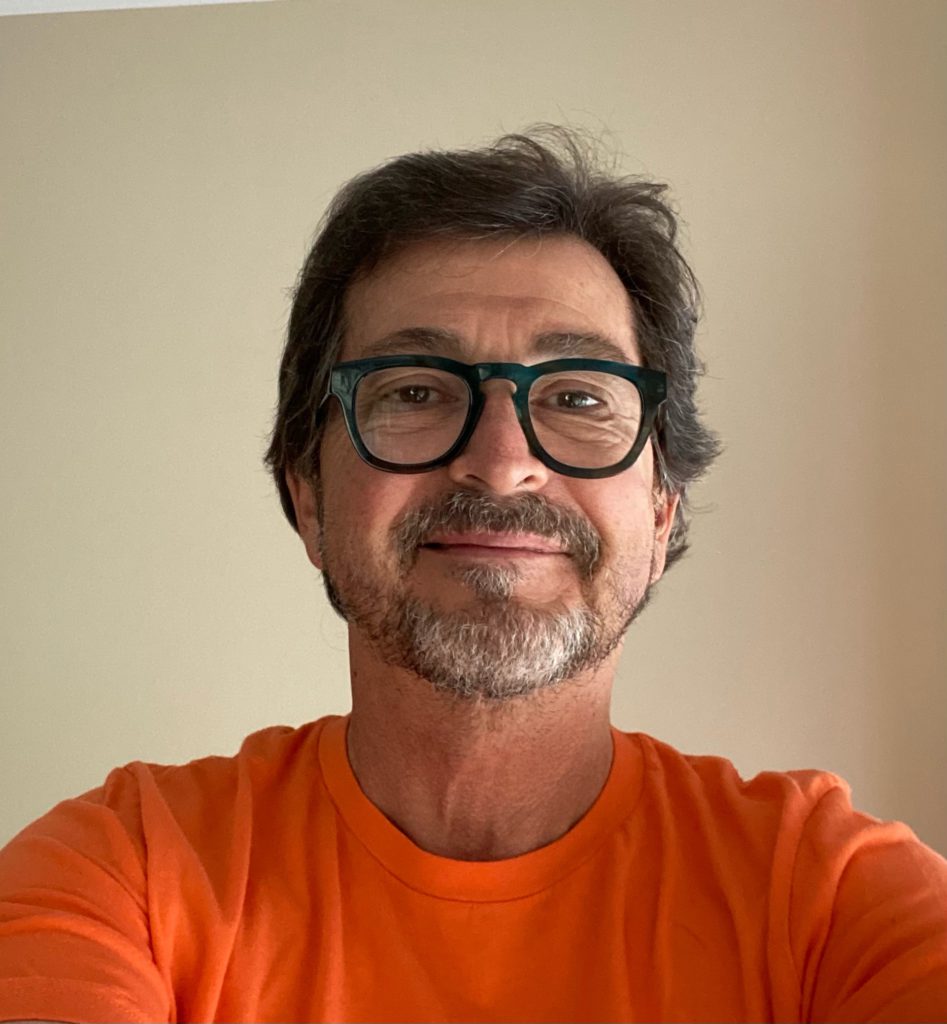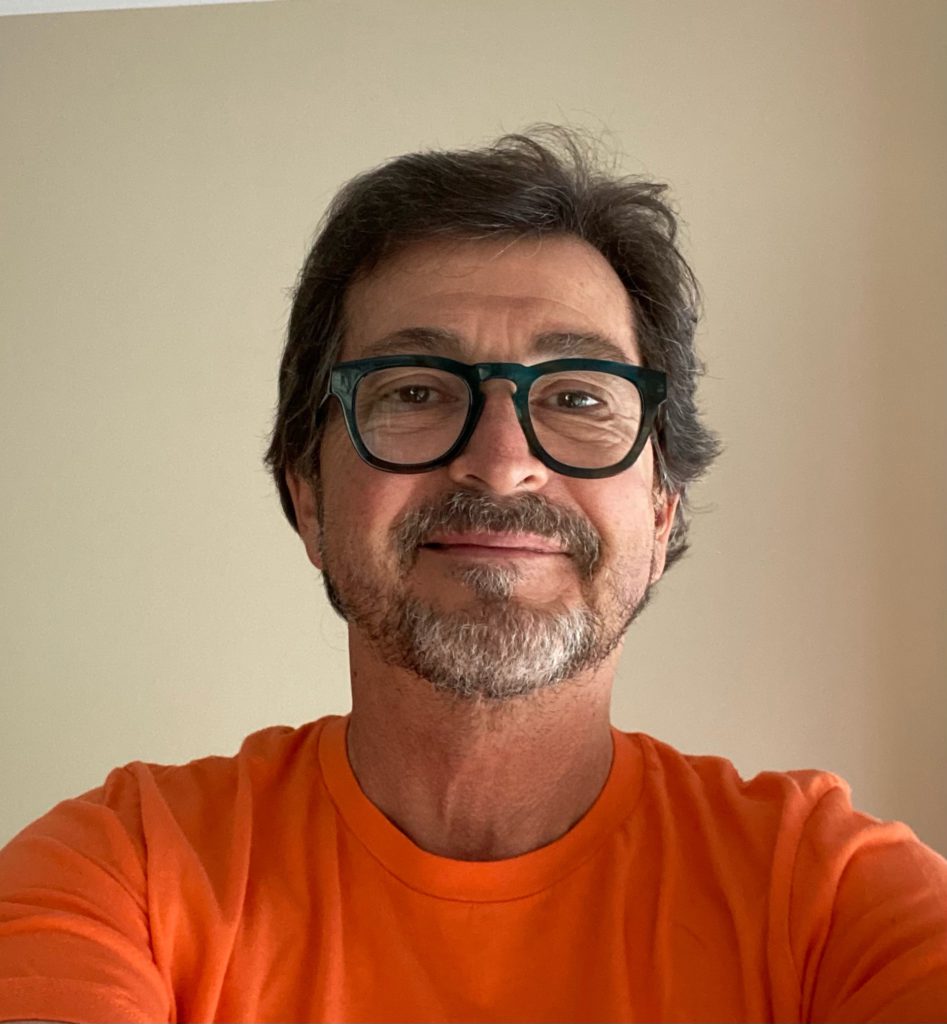 Sure, there'll be traffic jams on any aisle, especially during busy times of the day. And I understand we sometimes have a tough decision to make between Kraft Easy Mac Noodle and Kraft Original Macaroni & Cheese.
Apparently, though, frozen foods lead to frozen brains.
Yesterday, for example, I decided I wanted some waffles. (I'd just seen Stranger Things 4 and there was a scene where a delicious plate of Eggos had been prepared). So, after loading up my cart with non-perishables, I made my way to frozen foods.
As is often the case, there was someone standing right where I needed to be. That's fine … like me, the dude was getting waffles, so it really shouldn't have taken long.
Shouldn't, but did.
I realize there are different flavors of Eggo, and there are also different size boxes. (Personally, I always go for the 24-pack of homestyle). This guy, though … he's holding the door open with his right hand and rubbing his chin with his left. Is he trying to decide between homestyle and buttermilk?
Could he be looking at another brand, maybe one of those gluten-free healthier choices that includes freeze-dried blueberries?
Then again, maybe he's decided to just live like he's dying and buy some of those big-ass Belgian waffles.
But you know what? You should have all this settled before you ever get to Waffleville. I mean, you're just buying some frozen enriched flour – you're not purchasing a car.
By now I'm standing behind him, waiting for him to move just a smidge so I can grab my Eggos and get the hell out of there. Then he starts shifting from side-to-side, making it impossible to go around him without infringing on his and my personal space.
The longer it took, the madder I got.
My first thought was to shove him into the freezer and close the door.
Then I imagined moving all the way to the other end of the aisle and charging toward him with my buggy, crashing into him with such force he goes airborne and flies into one of the registers.
My hatred for this wanker was deep – and growing deeper by the second..
Fortunately for him, he eventually grabbed a 24-pack of Eggo buttermilk, threw them in his cart, and wandered away as I muttered obscenities under my breath. I then made a note to pass on to the store manager suggesting that anyone who lingers in front of frozen waffles for longer than 90 seconds should be banned from the store.
Anyway, I got my supply of homestyle but then remembered I needed to pick up a bag of frozen mixed vegetables because we use those in our soup.
As I neared the destination, there was an older women parked in front of the veggies. And when I say older, I mean ancient – possibly born before time as we know it even existed. It's not hyperbole to say she looked like a mummy wearing a bucket hat. And she didn't move … she just kinda gazed through the freezer door.
I've always prided myself on showing respect for my elders, and back in my younger days I would've stood back patiently while she contemplated the frozen okra versus frozen broccoli conundrum. And when it was done, I'd even help her back into her tomb.
But I knew exactly where the mixed vegetables were, and fearing she might have actually died standing in place, I just slid between her and the veggies, reached in and snatched the bag, and took off.
I'm old now, too, so I feel I've earned the right.
Of course, these are hardly isolated incidents. You'll often find people staring – mouth agape – right in front of the ice cream case.
And folks trying to make the proper call on a frozen dinner never appear to be in much of a rush, either.
About the only crowd-free place at my supermarket is the area that features the veggie dogs and plant-based foods. As a vegetarian it serves as my happy place, and allows me to tamp down my frozen food aisle rage while I stand alone in the land of soy.
Yes, it's ridiculous to lose my cool because of the indecision of fellow shoppers. There are far more important things to get upset about in this world. Still, sometimes it just builds up.
So, if you ever go in search of frozen food and see some short guy with glasses running through the store holding a box of waffles and screaming, "rectum!" chances are it's me.