Benny Banner's right leg was bouncing uncontrollably and his left hand rubbed his forehead so hard the doctor thought it might start to bleed.
"Benny … Benny," said Dr. Kagan, firmly. "You've got to calm down and talk to me. I know it's hard to relax, but just take a couple of deep breathes. I want to help you work through this. I can help you if you'll just let me."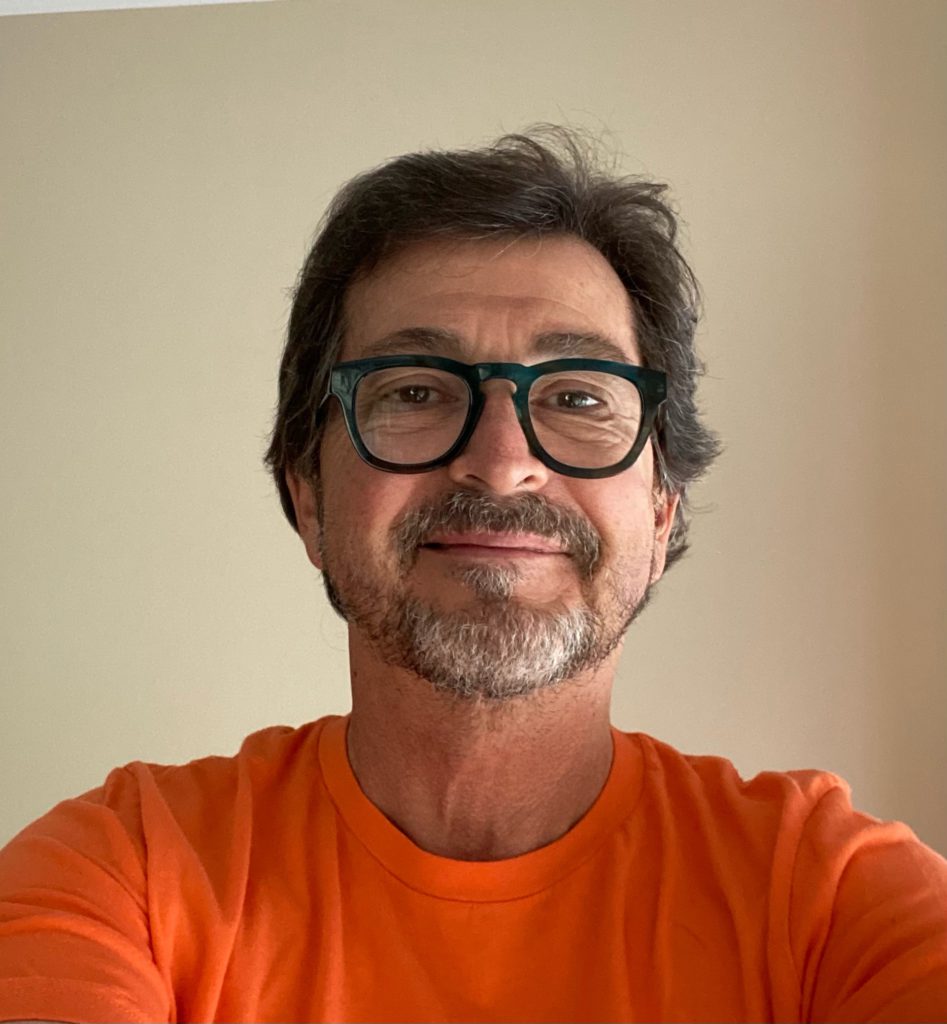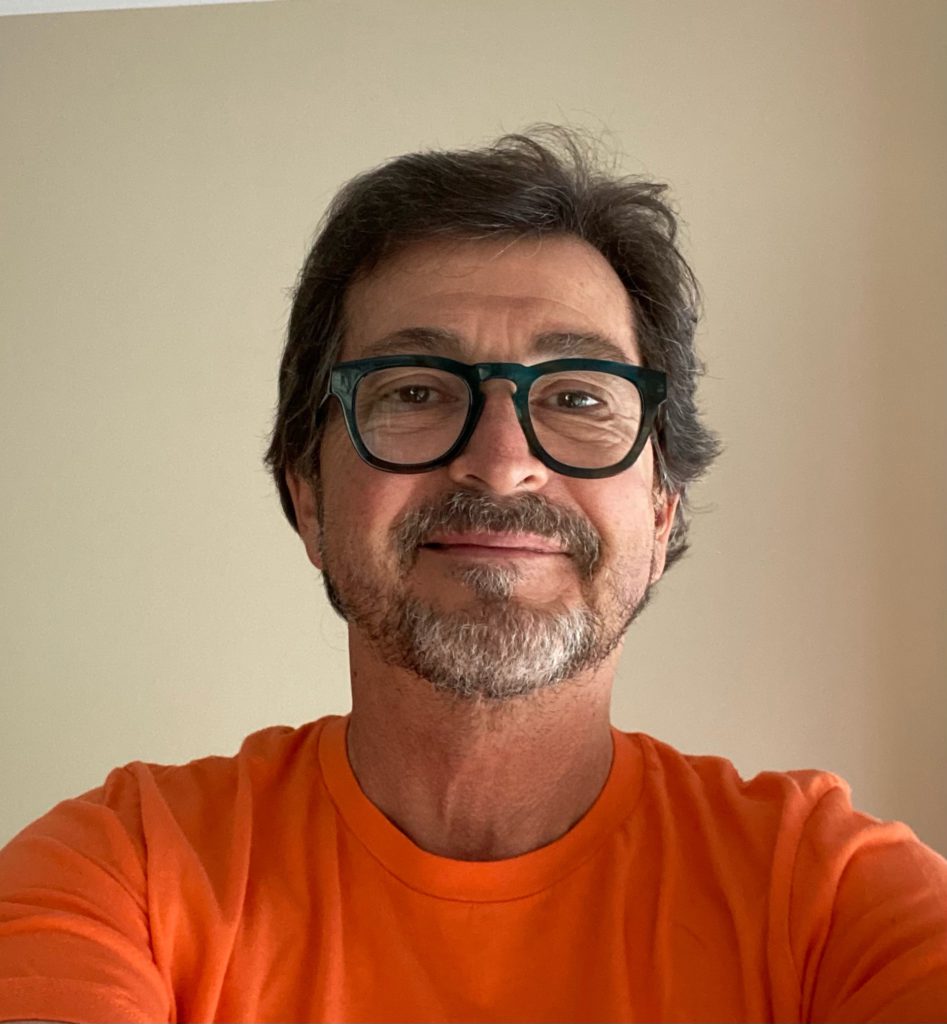 "This" was an incident that occurred more than six months earlier, one that had turned Benny – normally a free-spirited bookstore employee – paranoid, frightened and worried that he was permanently detaching himself from reality.
He had gone to the bank shortly after it opened on a Monday morning, hoping to make a deposit and move some cash from checking to savings. As he stood in line – three people removed from his favorite cashier, Jenny – he noticed what appeared to be a shoebox in plan wrapping; it had no markings of any kind. It was resting on the leg of the long, mahogany table in the middle of the bank lobby, clearly out of place among the chained pens, deposit slips and brochures.
Something about it made him increasingly nervous, and as casual conversation went on around him, he continued to stare at the package. Finally, curiosity got the best of him and he walked over to inspect the box.
Much to his horror, he heard it ticking, with each tick seemingly growing louder than the one before.
He had no experience in policing, and his only knowledge of detective work came from watching "Law & Order" reruns. But it didn't take a German Shephard to sniff out that what was wrapped so plainly was – quite plainly – a bomb.
The bank was crowded, as banks often are during the first of every month, and he eyed what he assumed was a mother and her young daughter, as well as an older couple, moving closer toward the table.
Situations such as these often trigger the flight or fight instinct, and Benny didn't see an enemy to battle. Instead, in a cracking, dry-mouthed voice, he yelled, "Bomb!" grabbed the package, and raced to the front door of the building.
Once outside and clear of the door he clumsily threw it upward and in the direction of the sidewalk, and as he backpedaled the package exploded, creating a deafening noise while sending debris flying in every direction.
Benny fell down but was quickly grabbed by a security guard, who dragged him through shattered glass but ultimately pulled him inside to safety. His ears were ringing as he watched those inside the bank gingerly move toward the entrance, which was now one huge, gaping hole due to the detonation.
Although almost certainly in shock, Benny also felt, well, heroic. He spotted what he thought was a bomb, determined it was, in fact, a bomb, picked up the bomb, and disposed of the bomb in such a way that dozens of lives were saved.
Dozens saved, but one lost. And the one lost was why Benny Banner had gone through four different therapists in the six months since the incident. Now he decided to give a ghostologist – whose office was conveniently located at a strip mall between a tattoo parlor and bail bond shop – a shot.
"Dr. Kagan," Benny began.
"Call me Sarah," she said.
"Sarah … all the sessions I've been through have been pointless so far," he said. "I've tried to explain to the therapists what's going on, and all I get is the same song and dance. I'm not saying I don't have PTSD – I'm sure I do – but I'm being haunted by the guy I killed … literally haunted. My mind's not playing tricks on me and my eyes aren't, either. This is very, very real, and none of them believe me. I hope you will."
The death of the man – identified as Frank Flare – was considered a tragic accident by the police, a case of someone being in the wrong place at the wrong time. No charges were brought against Benny; he did, after all, prevent those in the bank from dying by selflessly getting rid of the bomb. Besides, police were more concerned with finding the culprit than wasting resources looking into collateral damage, however unfortunate.
Yet, what truly shook Benny to his core was learning that the woman and child he saw near the table in the bank were Flare's wife and daughter.
"It was four days later when I found out," Benny said. "And the weird thing – the awful thing – is that Mrs. Flare was the one who called me to let me know."
Dr. Kagan leaned over and looked straight at Benny.
"Could it be possible that the trauma of finding that out from her is what's actually causing you to be haunted? Interacting with a loved one, even by phone, could've triggered the manifestation of a spirit," she said.
Benny shook his head.
"No," he said. "She told me that I shouldn't feel bad about what happened … even went so far as to tell me he was a 'bad husband,' although she didn't explain what she meant by that, and I didn't ask. She thanked me for saving her and her kid's life, though, and said I should concentrate on the fact that I did a good thing, not a bad thing."
Dr. Kagan raised her brows. "Hmmm … Mrs. Flare said he was a bad husband?" she mused. "It ought to make you feel better that she gave you absolution, and on one level that should be comforting. But now I wonder if perhaps you're dealing with a malevolent spirit."
Benny huffed.
"Well, that's freakin' great," he said. "Every night when I go to sleep – or at least the rare times I can sleep – I have the same dream. It's like I'm standing in some sort of black pit. It's cold and damp. And then I wake up and he's floating above me, sort of hazy like, saying "purgation" over and over again.
Dr. Kagan scribbled the word down on her notepad and then set the pad aside. "Interesting," she said. "I assume you either already know what purgation means or looked it up."
Benny nodded.
"There are a couple of theories I can offer. In the Catholic Church, it suggests having your soul cleansed in purgatory," she explained.
"I'm not religious," Benny snapped. "I don't believe in gods and demons. Of course, now that I'm seeing ghosts, maybe I should. This thing, whatever it is, it scares the hell out of me."
Dr. Kagan chuckled.
"I can imagine … but there's also another meaning," she said. "Purgation, in a broader sense, is about clearing your name by undergoing some sort of – I don't know – trial, or struggle. Perhaps this spirit wants something from you. Maybe not an eye for an eye, but something. It's my experience that actual physical encounters between the living and dead are extremely rare."
Benny's eyes widened. "So, you do believe me, then." he said. "You don't think I'm crazy."
Dr. Kagan stood up and reached out to shake his hand.
"No, you aren't remotely crazy and I certainly do believe you … I'm a ghostologist, after all." she said. "And I certainly believe you believe it, which is really the most important thing. Come back tomorrow and, with your permission, I'd like to put you under hypnosis. If there is a specter haunting you, I can't imagine it being able to resist some good, old-fashioned spell-casting."
Benny stayed up all night, partly because he was nervous about receiving hypnosis from a doctor who would be considered a quack by most traditional mental health professionals, but also because he didn't want to dream.
If he didn't dream, he figured, then there was a chance he could go a day without having to listen to a dead man.
His appointment with Dr. Kagan was at 8 a.m. and he arrived at her office at 7:30, catching her just as she was getting out of her car and readying a key to open the door.
"How did you sleep?" she asked.
"I didn't," he said.
"Well, come on in. What I do in these sessions is, for lack of a better description, 'set up meetings.' It's a way to bridge the world of the dead with the world of the living. I've done it dozens of times."
Benny assumed there was some sort of lead-up to the hypnosis – maybe he had to think happy thoughts and count backwards, or stare at a pocket watch swinging back and forth as his eyes followed the motion. Surely, she would at least light candles and burn sage. But she did none of those things.
Instead, she simply directed him to the middle of the room, looked him in the eye and snapped her fingers in front of his face.
That was the last thing he recalled before finding himself sitting in a dimly lit enclosure – a different place than the one he and Dr. Kagan had just been in.
Unlike the cold, damp, black pit in his dream, this room – or space – seemed vast. And instead of a chill, he felt something akin to warmth, which was s sensation he hardly expected.
He didn't know if he was asleep, dreaming or simply under a hypnotic spell, but he felt a sense of calm. That calm remained even after Frank Flare stepped out of the shadows.
"Finally," Benny thought. "I can make this right."
He had been too frightened to speak when Flare's apparition appeared before. What was he supposed to say, anyway?
But this time, the fear was gone. It was as though he had been set free. And Frank didn't look the least bit ghostly or ghastly, instead resembling the photographs of him shown during television coverage of the bank bomb.
"Hello, Frank," he said, looking at a spirit who seemed very much alive. "I just want to say … I'm sorry for leaving your daughter without a father and your wife without a husband. When I threw the bomb, I didn't have time to think and I didn't see you. I didn't see anybody. I never meant to hurt you or anyone else."
"Just tell me what to do to earn your forgiveness and put you at peace. I'd really rather not be haunted by you anymore."
Frank looked away and cackled … an eerie, unsettling chortle.
"You think you need my forgiveness," he said. "As it was made quite clear to me since my death, I need yours … among others."
Benny's eyes widened. "I don't understand," he said.
Frank stood up and started walking away. He then turned and gave Benny one last look as his eyes closed and his human form slowly faded to black.
"This was never about your purgation, but mine," Frank said. "I wanted my wife and child dead. I wanted everyone in the bank dead.
"It was I who planted the bomb."