Couples who've been together for years – even extremely happy couples – are going to have disagreements. The point of contention can be anything from how to spend money to ethical questions surrounding keeping a house elf in the attic, but there's bound to be something that causes at least a little friction.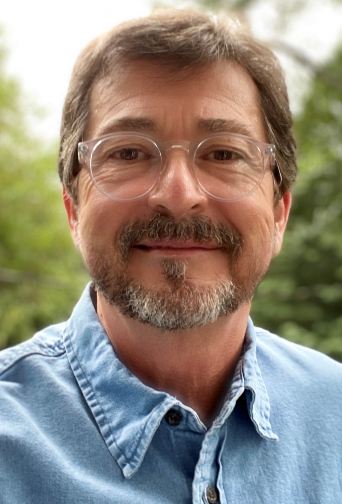 In our house the dispute involves the fireplace – or rather, how to build a fire. Mary has a very specific way of doing it and thinks it's the best, most reliable approach. I, on the other hand, am prone to freestyle, trying to make it look like fires I've seen on TV.
This causes her great consternation.
To explain this great divide, we have to trace it back to our childhoods.
Mary grew up in a house with a traditional wood-burning fireplace and watched her dad build countless fires over the years. He'd put a big log toward the back of the grate, a smaller one in the front, a fire starter brick in the center, then smaller, kindling size logs on top, spaced strategically at angles for optimum oxygen flow – and before long there was a nice, raging inferno.
Admittedly, watching her build a fire is like watching someone on an assembly line. She's keenly focused, doing it the same way each time with consistent (and positive) results.
I, however, did not grow up sitting around an open hearth. All we had were window units and a central heating system.
My mom – who was just a tad eccentric ­– did order a "fireplace" through the mail once. I was probably 9 or 10 and really excited about the prospect of wandering into the forest with dad and helping chop wood so we could sit by a crackling fire while the neighbors wassailed.
What she ordered, though, was a cardboard diorama of a fireplace. It was red on the outside and had yellow and orange fake flames in the center.
We placed it in front of a heat register in the den so I guess if you touched it, it was slightly warm. Unfortunately, we couldn't light it. I mean we could, but it would've gone up pretty quickly and likely caused some smoke damage.
Anyway, my fireplace knowledge comes mostly from watching nature shows – the kind where some guy gathers up leaves and sticks and rodent pubes and catches them on fire from a spark made by striking a rock against the skull of a dead goat. Next thing you know, he has a beautiful campfire and is sharing s'mores with bears and trolls and other creatures of the wood.
So when I get a fire started I try to do it like the pioneers of yore (and the pioneers of The Discovery Channel), arranging the wood conical style. Mary strongly disapproves of this.
"You're wasting the flame," she'll say. "It's just touching some of the wood, not all of it."
She's not wrong, but only because I don't have highly flammable rodent rubes readily available. If I did, I'm sure it would burn brilliantly.
Fortunately, those fire starter things (which might possibly be made from rodent pubes … I've never really studied the packaging), will usually get the party started regardless of whether it's built Mary's way or my way. Still, I can tell it disturbs her when she sees me arranging the wood utilizing my inefficient system.
If I should wander away for a minute, when I return I'll find her maniacally repositioning the logs – sometimes barehanded – so they will more closely resemble her pyro style.
"You don't like my fire, do you?" I'll ask.
"You don't listen," she'll say. "See, you're wasting the flame. If you put the big log toward the back …"
At that point I turn around, wiggle my butt, and then run away so I don't get spanked.
To be fair, this never erupts into a screaming argument – it's not like she thinks "Batman and Robin" is a better movie than "The Dark Knight" or anything that ridiculous. But there's no question that my tepee-style fire building definitely pushes her buttons.
I guess the best way to avoid this in the future is to move to a house that has an electric or gas fireplace, although we both think that's cheating. Better yet, maybe the company that makes those cardboard dioramas is still in business and we can buy one of those.
Compromise, after all, is the best way to keep the home fires burning.