When you think of a sports fan and a fan of high fashion, you might be thinking of two different people.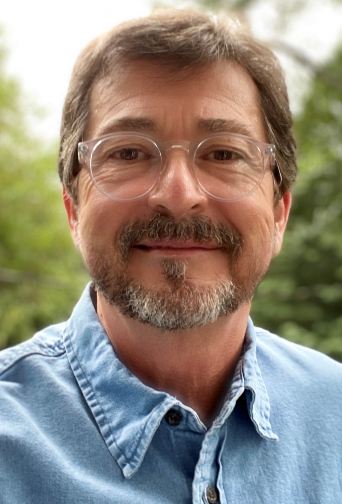 Then again, you might not.
Many of us who follow athletic competition also want our teams to look good while they play the game. That's why any time a squad unveils a new logo or new color scheme there are thousands of goobs like me who suddenly become fashionistas.
And while the World Football League might be best remembered as a financial failure, I'll forever praise its sense of style.
The Southern California Sun's colors were magenta and orange which – for me – are absolutely dazzling.
The Portland Storm rocked green and blue unis, which at the time was considered quite bold.
And even though I've never been particularly fond of the color brown, The Hawaiians scheme of brown, gold and scarlet somehow worked, as did the Memphis Southmen's palate of burnt orange and brown.
However, just before the 1975 season there was a plan afoot that would've resulted in the greatest fashion crime in sports history. Many of you might've forgotten about it.
A few of us never will.
First, some background:
The original WFL of 1974 actually folded and was replaced by a separate business entity in 1975. With only a couple of exceptions there were new owners and/or major rebrands in the do-over season.
For example, the Birmingham Americans were replaced by the Birmingham Vulcans; Portland changed its weather identification by going from the Storm to the Thunder; and Chicago switched natural elements entirely when the Fire was supplanted by the Winds.
There were other changes as well, although (thankfully) the Sun, Hawaiians and Southmen kept their intriguing colors and Portland also stuck with its 1974 hues.
But during the exhibition season the WFL decided to try out some new rules.
Field goals would be worth one point when kicked from inside the 10 yard line, two points between the 10 and 30, and three points from the 31 yard line and beyond. Also, four defenders were required to be on line of scrimmage which would, in effect, eliminate eight-man zones.
I had no issues whatsoever with those tweaks; the WFL had introduced seven point touchdowns a year earlier and the PAT was eliminated in favor of the "action point," where the single point conversion was scored by a run or pass. Both of those rules changes were excellent so I humbly yielded to the expertise of the rules committee.
But …
The third experiment was far too experimental for my tastes – one of those "just because they could doesn't mean they should" kinda things.
To help the "casual" football fan understand the game better, it was proposed that players utilize color-coded pants.
Quarterbacks and kickers would wear white pants; running backs, green pants; wideouts, orange pants; offensive linemen, purple pants; defensive linemen, blue pants, linebackers, red pants; and defensive backs, yellow pants. They'd all have vertical stripes except for those of the QB, which included stars in the design.
Management consultant/systems analyst Bill Finneran – the father of the action point – proposed the "color dynamics" idea for pants at the league meetings in December, 1974.
"Color coding is for the benefit and enjoyment of the fans," Finneran told the Associated Press. "It has no significant impact on the game itself. The concept will ensure easier comprehension for the sometimes fans, such as women. In a sense the color grids will serve as the TV 'color commentator' for the crowd at the stadium since they will help explain the action. They will also, of course, improve viewing on color television."
WFL commissioner Chris Hemmeter also liked the idea.
"We don't want to detract with something that would appear gimmicky, but the color coding is new and viable and would certainly enhance enjoyment for the fan," Hemmeter said.
There was so much wrong with this idea I don't even know where to begin.
The Sun's road uniforms – which I saw in all their glory when they came to Birmingham to play the Americans on July 10, 1974 – featured white helmets, magenta jerseys and orange pants. They were bright, and they were beautiful.
Now imagine a center wearing a magenta jersey with purple pants snapping the ball to a quarterback wearing a magenta jersey with white pants who then hands the ball off to a running back wearing a magenta jersey and green pants.
Horrifying, isn't it?
Thing is, these color-coded pants would've ruined any uniform.
The Americans (and later Vulcans) sported home threads that included white helmets, white jerseys with red and blue stripes on the sleeves and blue numbers, and white pants with red and blue piping.
A world in which a Birmingham receiver wore orange pants and a DB had on yellow britches was not a world I cared to live in.
Look, I appreciate the sentiment – I really do. Helping fans better understand the game is a lovely idea. And Mr. Finneran will always have a special place in my heart for championing the action point. However, I think the best way to learn about a subject I don't understand is to read up on it and study. If you're watching a football game and can identify an offensive lineman only by his purple pants, I suggest you spend more time at the library.
Thankfully, the pants crisis quickly passed. They were supposed to be worn during an exhibition game between the Philadelphia Bell and Sun on July 19, 1975, but instead the teams donned them only briefly during a demonstration for the fans.
They were also widely ridiculed by the players. Memphis receiver Paul Warfield – a future Pro Football Hall of Fame inductee – said, "I've spent 11 years trying to build a serious image … I'm too far along in my career to begin playing (clown) Emmett Kelly." The complaints prompted Hemmeter to shelve the idea completely.
Sadly, it was only three months after the pants plan died that the WFL died, too, which made much bigger headlines and has a more prominent role in the game's history. Still, I'm glad such a colorful idea never caught on.
Like we sports fashion snobs always say, "It's not just about the game, it's about the sartorial splendor of the game."
Scott Adamson's book The Home Team, My Bromance With Off-Brand Football is available through Burnaby Books, Barnes & Noble, IndieBound and Amazon.