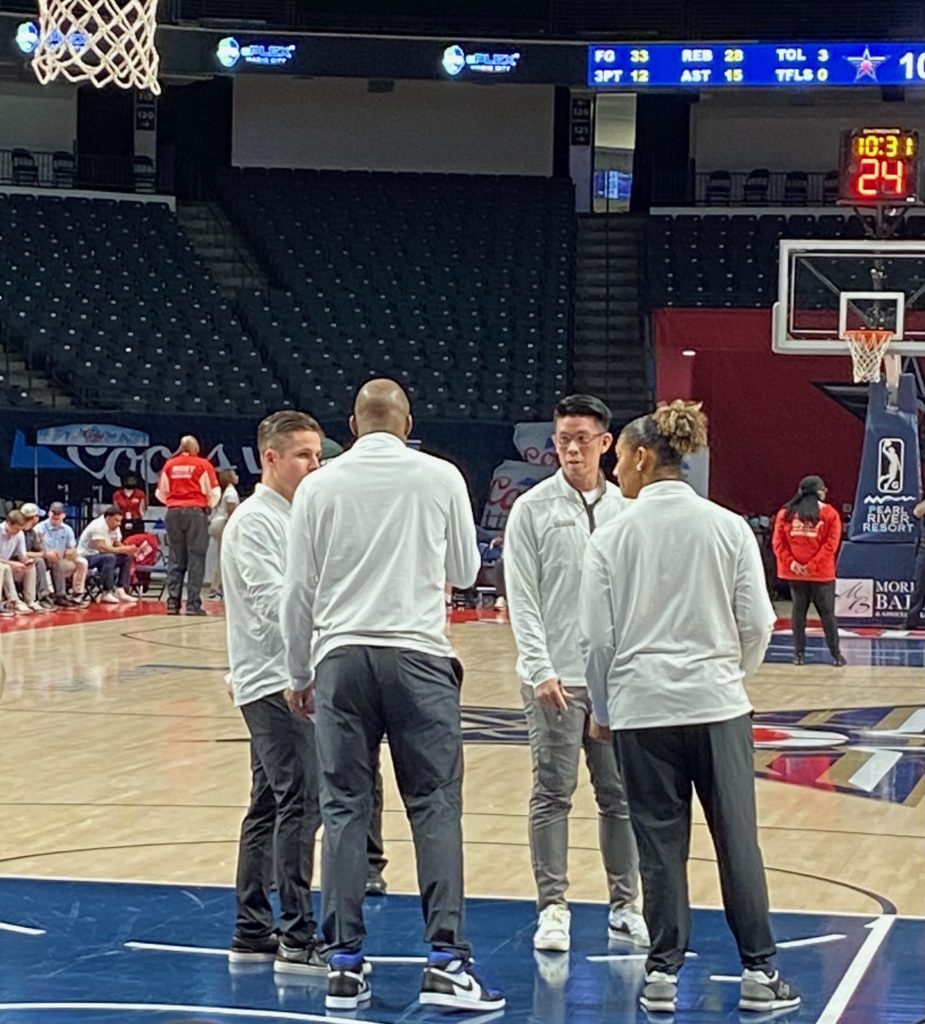 BIRMINGHAM – After ringing out 2022 with a split decision against the Texas Legends, the Birmingham Squadron rang in 2023 with a setback to the G League Ignite, 126-124, in a thriller at Legacy Arena this afternoon. It was round one of their two-game bout; the teams meet again here Tuesday at 7 p.m.
This one was an instant classic witnessed by 2,423 fans.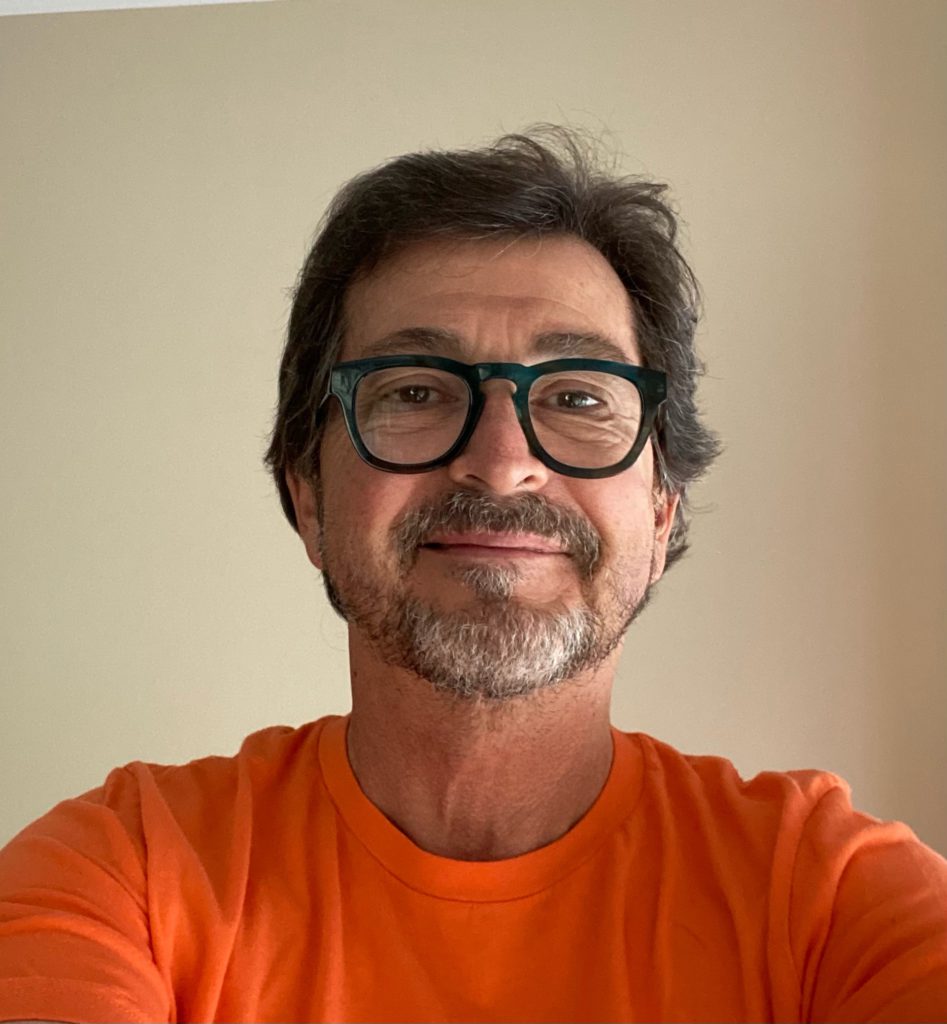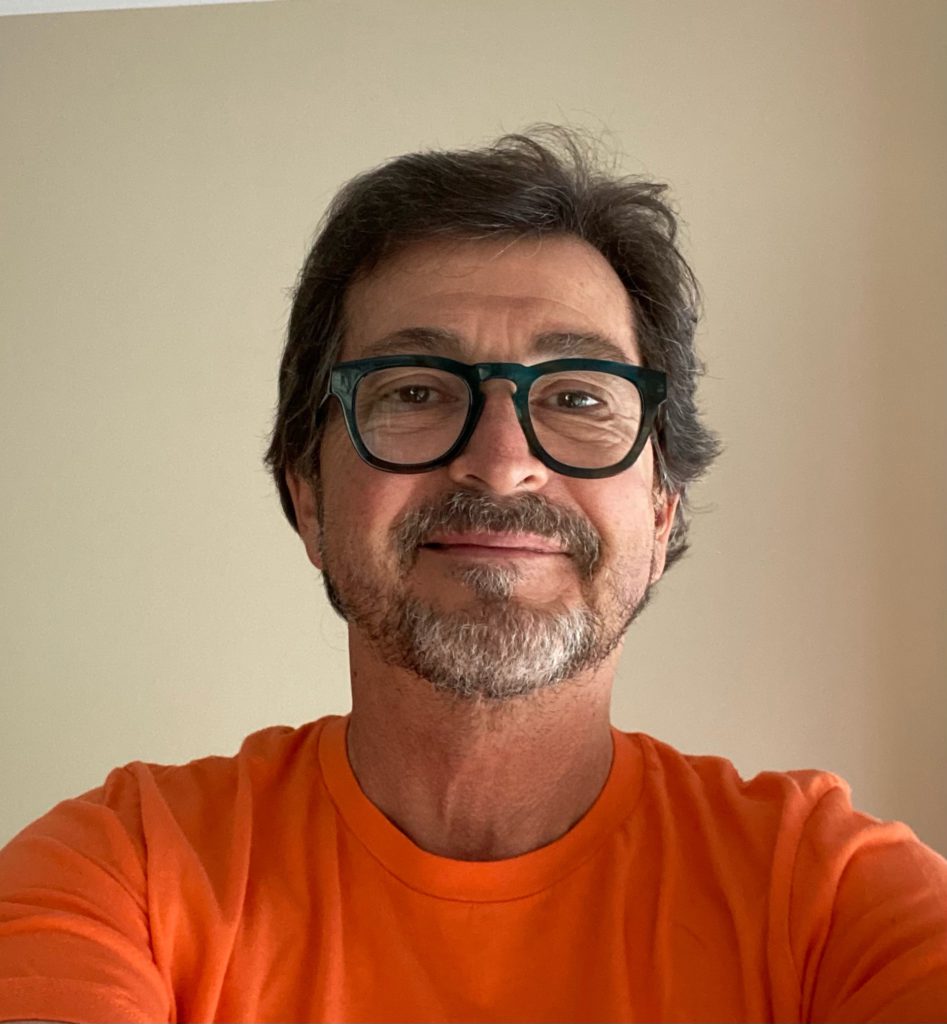 The teams spent the better part of 48 minutes trying to get – and keep – the upper hand in momentum, but neither could pull away. With just four seconds left, however, Scoot Henderson made an acrobatic layup to put the Ignite ahead, and also drew the foul.
He missed the free throw, giving Birmingham a shot at winning or forcing overtime, but a buzzer-beating effort by Daeqwon Plowden wouldn't fall.
The win moves the Ignite to 2-1 while the Squadron is 1-2 entering the rematch.
"It was a tale of two halves," Squadron coach T.J. Saint said. "I thought we came out really well with our energy and the ball was popping … we tried to get back with what we were doing against Texas a couple of nights ago. We finished the first quarter doing that, but then we hit a lull. So, at halftime, we challenged them as a staff to get back to that.
"They fought back but the Ignite were very comfortable by then. I have a phrase: 'Toughest team sets the rules,' and we set the rules to start the game, but not long enough and then we let them back in."
Dereon Seabron had quite a night in a losing effort, bagging a season-high 37 points on 11 of 17 shooting from the field, hitting a pair of treys and sinking 10 free throws. He also dished out five assists.
Also netting double figures for the hosts were Kelan Martin (23), Feron Hunt (18), Zylan Cheatham (18), and Javonte Smart (10).
"After I hit a couple of layups, I started to feel it a little and then I knew I'd get it rolling tonight," Seabron said. "We knew it was gonna be a tough game and we'd need to step it up."
Based in metro Las Vegas, the G League Ignite is professional basketball's answer to a trade school – albeit one that features players who've shown an ability to one day master their trade.
Most of the athletes on the roster are prepping for the NBA Draft, and aside from intense training toward that goal they receive life skills mentoring and scholarship opportunities.
The Mexico City Captains and Ignite are the only G League teams unaffiliated with NBA clubs, but the Ignite roster is unique among the entire circuit.
Henderson, 18, is a five-star recruit from the Class of 2022 who finished his high school course work a year and half early to join the team last season. He is projected to go No. 2 in the 2023 NBA Draft behind 7-4 French sensation Victor Wembanyama.
Another prep standout who jumped straight to the Ignite is guard London Johnson. He led the Norcross (Georgia) Blue Devils to a 7A state championship last March before joining the Jamaica U17 team. The point guard was ranked by ESPN as the No. 32 overall prospect in the Class of 2023 but reclassified to the class of 2022 and inked a contract with the G League in October, 2022.
Forward Babacar Sane, 19, is an NBA Academy Africa product who played with the Senegalese National Team; guard Sidy Cissoko, 18, of France is the first European prospect to join the Ignite; guard Mojave King, 20, is an NBA Academy graduate; and forward Leonard Miller, 19, comes to the team via the Canadian prep ranks.
But the young players need experienced mentors, and they get guidance from the likes of guard Pooh Jeter (39), forward James Southerland (32), and guard John Jenkins (31).
Jenkins led the winners with 37 points (33 from 3-point range), followed by Henderson (20), Aubrey Dawkins (20), Eric Mika (18), King (15) and Cissoko (10).
Mika also snagged 11 rebounds.
"Their roster makeup is not an NBA team as far as talent, but it's an NBA team as far as how you would set a team up," Saint explained. "In the NBA, there are veteran guys as well as young players who are very talented. I think it's an interesting dynamic because they get into their lulls and you see the older guys picking things back up. A lot of G League teams are just young across the board.
"It's interesting to see them live. We haven't played them since the bubble year so I kinda figured guys like John Jenkins would talk to them and settle them down when they needed to."
Coached by Jason Hart, G League Ignite is eligible to compete for the league title this year for the first time.
Birmingham started out fast, taking a 5-0 lead to start the game and leading by as many as 10 in the first quarter. But Ignite made a big push in the final minutes of the frame, and trailed only 33-28 after 12 minutes.
The visitors hit their stride in the second quarter, grabbing their first lead, 41-39 and pulling ahead by as many as seven.
The Squadron made a slight dent toward the end of the quarter, but at halftime found themselves on the wrong end of a 64-59 score.
The third stanza ended with Birmingham back in front, 98-97, but the Squadron never led by more than four the rest of the way.
Possible payback, though, is just a couple of nights away.
"We have to win some more games, but this is like a playoff," Saint said. "It's good to make adjustments and you can specifically see what you need to do better right away. I like the setup. We have that same set up when we go to L.A. and then when Stockton comes here to play us, so I like it."
So does Seabron.
"It's good, especially if you lose," he said. "Because then you have a get back and a chance to get another win."
TIP-INS
* On this date in 1949 the Montgomery Rebels defeated the Birmingham Steelers, 87-73, in a Southern Basketball League game in the capital city. The contest was played in front of 1,600 fans in Montgomery and – until today – marked the only New Year's Day game involving a Birmingham-based professional basketball team.
* Cheatham is a key component of the Squadron attack and has been since the team came to Birmingham last year. In year one the Arizona State product accounted for 25.2 percent of the team's rebounding, 12.3 percent of its points and 11.5 percent of Birmingham's total steals.
He just missed a double-double today with 18 points and nine boards.
During his time in the G League, Cheatham averages a double-double (16.1 points and 12.1 rebounds) per game.
* The G League is experimenting with its version of an "Elam Ending" this season. In overtime games during the regular season, games will end when the first team scores seven points in an untimed period.
During the Winter Showcase Cup in Las Vegas, the entire fourth quarter was played with a target score of 25 points more than the leader's third quarter tally.