If you read my book The Home Team: My Bromance With Off-Brand Football, you'll find 18 pages devoted to the American Football Association, and specifically the Alabama Vulcans (1979) and Alabama Magic (1982). From a talent standpoint the AFA had several quality teams during its seven-year run, but they were often overshadowed by shoestring budgets and amateurish business practices.
Between the two seasons that saw Birmingham host franchises, however, was the 1981 campaign – one that began with high hopes and flirted with a deal designed to turn the AFA into something of a "mid-major" circuit.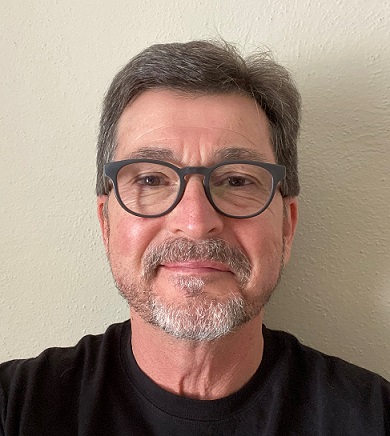 The summer league entered 1981 with 10 franchises; the Austin Texans, Carolina (Charlotte) Chargers, Chicago Fire, Jacksonville Firebirds, Orlando Americans, San Antonio Charros, Shreveport Steamer, Texas (Dallas) Wranglers, Virginia (Roanoke) Hunters, and West Virginia (Charleston) Rockets. With former NFL quarterback Billy Kilmer as commissioner and a three-year contract with the syndicated Mizlou Television Network in hand, it appeared the summer league was poised to be a legitimate second-tier pro football organization. But man, did things fall apart quickly.
A week before the season started Mizlou canceled its contract due to an inability to sell enough advertising in local markets, and Carolina's franchise folded after four games. Midway through the season the AFA appeared doomed until Roger Gill shared some potential game-changing news.
Gill, former AFA commissioner and owner of the Charros, said on July 6 that the AFA was going to merge with the International Football League. The IFL had been attempting to line up owners and franchises for more than a year, and originally fashioned itself as a competitor to the NFL with hopes of starting play in 1982. By 1981, however, it was ready to scale back its expectations.
"They are committed to going with us," Gill said in a story published in the Orlando Sentinel. "There is no question. They are as anxious to get on board with us as we are with them."
The IFL eyed franchises in Mexico City, Los Angeles, Honolulu, San Jose, Salt Lake City, Monterrey, Portland, New York, Washington and Baltimore.
"We've met four or five times, and Billy Kilmer has met with them much more than that," Gill told the paper. "They have made a lot more concessions than we have. We convinced them not to try to rob the NFL, though certain franchises may try to some degree.
"They feel there needs to be a minimum salary, and we conceded to the possibility of that."
According to Gill the new league would receive money from Mexican TV since the potential owner of a Mexico City franchise owned a Mexican broadcasting network. And the hope was that American cable companies would want on board since the new league would have teams in major media markets.
"The whole deal is predicated on money from Mexican TV and cable TV," Gill said. "We believe the scope will enhance the TV. There is no future in pro athletics without compensation through TV. Without it, we cannot expect to make money. Nobody in the AFA will make money this year. It's just a matter of how much we'll lose."
Thing is, mergers between two leagues is next to impossible when only one league exists, and the IFL never got past the planning stage.
By the time the 1981 AFA campaign was in the books, Kilmer had resigned, a total of three franchises folded, and the league continued to toil away in virtual anonymity – and without a football business partner.
The AFA returned in 1982, but midway through its season the formation of the United States Football League was announced, shoving it even deeper into obscurity.
The American Football Association breathed its last in 1983. The final game came on July 23 at Memorial Stadium in Charlotte with the Carolina Storm blanking the San Antonio Bulls, 39-0, in the American Bowl.
The contest was played in front of 4,426 fans, and without a national television audience looking on. But once it was over the Storm – coached by outgoing boss Steve Patton (who guided the Alabama Magic in 1982) – was set to join yet another version of the International Football League in 1984.
I think you already know how that story ended.