The United States Football League was near and dear to my heart.
I remain smitten with the Canadian Football League.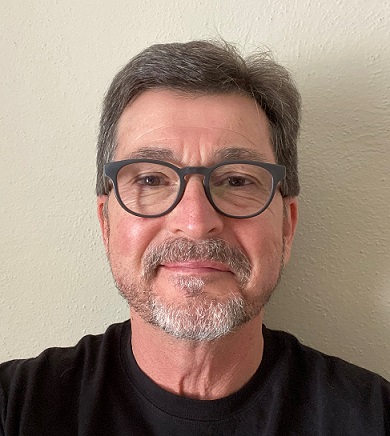 And if the USFL and CFL had combined forces in 1988, it could've been my greatest love of all – gridiron-wise, at least.
I'd like nothing more than to tell you it almost happened, that two of my favorite leagues came tantalizingly close to becoming my one favorite league. If I told you that, though, I'd be lying. But let the record show that a merger of the two was, in fact, proposed by none other than Charles O. Finley on March 2, 1987. And for a brief, shining moment (actually it was roughly 48 hours), visions of a Birmingham Stallions vs. Hamilton Tiger-Cats clash at Legion Field danced in my head.
Here's how it all played out:
Finley, you might remember, was the colorful and controversial sports mogul/showman who once owned the MLB Oakland Athletics, NHL California Golden Seals and ABA Memphis Tams. By the 1980s he was looking for the next big thing, and thought he might've found it in the ruins of the USFL.
The former spring league suspended what was supposed to be its first fall season in 1986 after collecting only $3 in its antitrust suit against the NFL. Despite having no players and no apparent path forward, technically the USFL was still around in early 1987, featuring the Arizona Outlaws, Baltimore Stars, Birmingham Stallions, Jacksonville Bulls, Memphis Showboats, Orlando Renegades, New Jersey Generals and Tampa Bay Bandits.
In March of 1987, Finley proposed merging the CFL with the remnants of the USFL and went to both FOX and Turner Broadcasting with his pitch.
"Charlie has approached us and I think he talked to FOX as well," Turner Broadcasting Vice President of Sports Programming Rex Lardner told Associated Press. "I think it's kind of speculative right now. Our response was that we have an interest but we'd love to chat more specifically once things are in place. He indicated to us that they were talking to the CFL and talking to some of the USFL owners."
Finley wouldn't say whether all the USFL owners were on board, but insisted there was plenty of interest from big money men who wanted to be part of his proposed North American Football League.
"I've been working continuously since November (1986) lining up these U.S. owners with substantial stability, with mighty deep pockets," Finley said. "I'm happy to state they're all ready and hot to trot with the CFL teams. A man would have to have rocks in his head not to be interested in a proposition like this."
In 1988 the CFL had eight franchises, so if all the USFL leftovers were involved it would make for a 16-team league with an even split of clubs north and south of the U.S.-Canada border.
Bandits owner Lee Scarfone was interviewed by the Tampa Tribune and expressed interest in the idea.
"If anyone comes forward with a viable professional football league, the Bandits are definitely interested," Scarfone said. "But we would only be interested if it was truly a professional league. I do know that people in the CFL feel that a USFL-CFL combination would give them a good opportunity in a great market."
Frank Kush, still employed as head coach of the USFL's inactive Arizona team, told Associated Press he had spoken with several CFL executives about a merger.
"I personally think it would be a great idea," said Kush, who spent a year in Canada coaching the Hamilton Tiger-Cats. "It would be the culmination of both leagues."
Kush reportedly began pushing the idea as early as January, 1987, before Finley got involved.
Unfortunately for Charlie O., Kush and me, the CFL was not "hot to trot" to sign on. On March 4, CFL Commissioner Doug Mitchell issued a press release that said, in part, "The CFL has received overtures from a group headed by U.S. businessman Charlie O. Finley which, if accepted, would have the CFL playing some form of interlocking schedule with U.S. based teams. The CFL intends to operate in its present format and if any expansion takes place it will occur within the boundaries of Canada."
Mitchell told the Canadian Press he had, in fact, met with Finley but felt the need to issue the statement to shoot down rumors that former USFL teams would form a Southern Division of the CFL.
"People began to think that it was becoming a reality," Mitchell said. "I just thought I'd make it known that, no, it's not a reality."
And that, as they say, was that.
Finley was still touting the formation of the North American Football League throughout the summer of 1987, this time with eight to 10 U.S. teams and four to six Canadian clubs (but none of them affiliated with the CFL). With Montreal losing the Alouettes in 1987, he planned to put a franchise there.
By September, though, the NAFL had morphed into the International Football League. The IFL would begin play with 10 franchises, including some under the direction of former USFL owners.
"There's no more NAFL crap because those guys (the CFL) did not want to cooperate," Finley told the Toronto Globe and Mail. "We'll have nothing to do with the CFL. They had the opportunity to work with us but didn't, so we'll go with the IFL."
Games would be played June to November on Friday and Saturday nights with a $3 million salary cap per team, 40-man roster, and maximum player wage set at $750,000 per season.
Of course, you know how this story ends. The USFL faded into history, the CFL waited until the 1990s to expand south, and Finley's football fantasy didn't materialize.
Thus, the greatest pro football mashup of all-time (at least it would've been to me) existed only on paper and during a brief news cycle. The bright side, however, is that since it never happened, the alternative football graveyard was spared another tombstone.