Remember the United States Football League?
Well, of course you do. Who can forget it?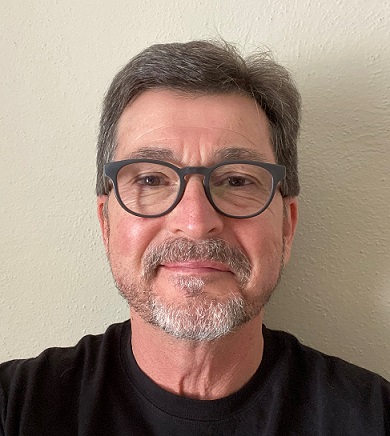 I still get chills when I think about the day Anaheim, Cincinnati, Washington and Philadelphia were named flagship franchises of the 12-team league. Clubs had big budgets and were prepared to empty the bank in an effort to sign the best players in football. Heck, the draft took place in November while the college football season was still underway, which was downright bodacious.
Wait … you thought I was going to talk about something else? Not today, sports fans.
Sandwiched between Dave Dixon's original 1965 idea for a United States Football League (a January through May circuit played in warm weather cities) and his realized USFL in 1983 (spring football played in major and mid-major markets) was the 1966 version that was more talk than action. Billing itself as a third major league to rival the NFL and AFL, it made a big – if brief – splash.
On June 29, 1966, former Notre Dame head football coach Frank Leahy announced the formation of the United States Football League, which had already secured $24 million in funding to lure established superstars and top college players. The news came just three weeks after the NFL and AFL went public with news of their full merger, effective in 1970.
"We're willing and adequately prepared to spend money for outstanding players – and can go half a million dollars to get any of them," Leahy told the Associated Press.
Leahy said the organization of the USFL began on February 4, 1966, when a group he headed was unable to secure an AFL expansion franchise. (Dixon, by the way, used his USFL idea as leverage to help New Orleans get an NFL team).
"We will start signing college players early in November, and we'll go after everyone," said Leahy, who would serve as chairman of the USFL. "Our seven incorporators have a great deal of money, and I would say that we are equipped to pay anything we want to get anyone we want."
The other investors in the league were Norman F. Hecht, Bruce A. Werlhof, Harry Kagen, A.M. Cetrulo, Chester Brewer and Clayton J. Faulkner.
Aside from Anaheim, Washington, Philadelphia and Cincinnati, eight other cities were to be announced later in the summer and the inaugural season would be played beginning in the fall of 1967.
"We have applicants from nine other cities with more than one applicant for franchises from some of them," Leahy said. "I'll announce six of them on July 20, three more on August 15, and the final three on September 1."
Players would also be offered stock options.
"The boy who comes to us and makes the first team will be given a better stock option plan than the boy who sits on the bench," Leahy said. "And the boy who makes the all-league team will get an even better one."
One problem, however, was the lack of a major television contract. Leahy said he expected the USFL to land a lucrative deal after it established itself – likely in three years – but in the interim it would syndicate films of games for TV.
Following the initial announcement the next big reveal came on July 20, the day Leahy was supposed to introduce the league's six newest teams. That didn't happen, but he did report that negotiations were nearly complete to secure Comiskey Park as home to a Chicago franchise.
However, that was about the last bit of positive news to come out of the league.
On August 30, 1966, Leahy's son, Frank Leahy Jr., said his father had resigned from the USFL because the merger of the NFL and AFL had killed its chances of success.
"We had the money," Leahy Jr. told AP. "But we couldn't get stadium leases. We needed first-class arenas, but they weren't available."
A day later Hecht, one of the original investors, said the USFL was alive and well and already had franchises in place in Washington, New Orleans, Philadelphia, San Jose, Akron, Pittsburgh and either Atlanta or Memphis. But the league, in fact, was not at all well.
It never made it to the starting gate for the 1967 season, and by spring of that year one of its founding teams – Akron – withdrew its application for USFL membership so it could join the second-tier Continental Football League. Hecht then insisted the league would regroup and be ready to go by 1968.
A quick look back at the calendar shows the USFL was not ready to go in 1968, and it would be 14 more years before an organization with that acronym – and major league aspirations – would introduce itself to the world. The NFL had already taken an "if you can't beat 'em, let 'em join you" stance with the AFL, and officials had to be relieved they wouldn't have to go to war with yet another rival in 1967. It's too bad this version of the USFL couldn't have taken the field, though. Competition is no fun for owners, but it's great for fans.