On one end of the field is a team adorned in brown, red and gold, with a regal eagle bursting through an "A" on its helmets.
On the other, a side dressed in purple and orange, with an arrow cleverly incorporated into its team name.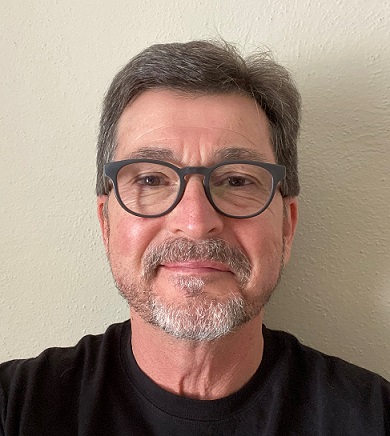 The excitement would've been palpable inside the stadium, because when Anheuser-Busch St. Louis squares off with Federal Express Memphis in an A League clash, you can throw those record books right out the window.
For a two month period in the summer 1994, big business toyed with the idea of making professional football its business – and force the NFL to face its most serious threat since the American Football League. Mike Lynn, who had previously served as general manager of the Minnesota Vikings and commissioner of the World League of American Football, was spearheading an effort that would see 12 Fortune 500 companies put up $10 million each to fund a league that would go head-to-head with the NFL in the fall.
Play was to start in 1995 with franchises placed in cities where the headquarters of their corporate sponsors were located. The "nicknames" would be the name of the company paying the bills.
Aside from Anheuser-Busch and FedEx, other corporations supposedly interested in what was being touted as "The A League" were the Walt Disney Company, PepsiCo, and American Express.
"The timing is right, and these corporations aren't interested in being associated with anything that isn't major league," Lynn told Associated Press in early May, 1994.
Of course businesses need to advertise, and there was once no better way to do that than via television. And in the A League, a game would be a three-hour commercial for the teams' sponsors. CBS, which saw its 38-year run of televising the NFL end after being outbid by FOX, was set to be the A League's TV partner – as long as the league had franchises in the nation's top three TV markets.
"Other than the markets of New York, Chicago and Los Angeles, the companies that would own teams will determine where the other franchises are," Lynn said in an interview with the Scripps-Howard News Service. "There really are no untargeted markets in the U.S."
Lynn, who made the pitch to CBS executives in December, 1993, said partnering with a major network and playing in the traditional football season gave it a better chance to succeed than spring circuits such as the United States Football League and WLAF. And he was unconcerned with competition from the Canadian Football League, which had four United States-based franchises in 1994 and planned further American expansion in 1995.
"Our league has more in common with the American Football League," Lynn said. "The games will be in the fall and carried by a major network. The other leagues didn't have the viability of CBS."
TV executive Jim Spence – along with Lynn, one of the venture's organizers – was enthusiastic about the prospects of a corporate-sponsored league succeeding.
"It's a terrific concept," Spence said in an interview with AP. "When it was broached to me as a TV guy, it addressed all that comes to mind – credibility, viability and financial commitment. The corporate involvement lends instant credibility and long-term viability.
"The companies we've discussed this with think it's a terrific marketing opportunity. It's a natural evolution for it to happen in the United States."
Spence added that it had to be "major league" to become a money maker.
"There's a lot of work to be done, but it's an excellent opportunity," he said. "The fact that CBS is without football makes for a positive opportunity. If the league is to be successful, there will have to be a number of top quality players in the league."
Alas, the next real news that came out of the A League camp was that there would, in fact, be no A League. On July 20, 1994, Lynn said the money simply wasn't there.
"After looking at the revenues from TV and corporate sponsorships, it doesn't make economic sense and I will not be involved going forward," he told AP. "We're $90 million short, or $30 million a year for each of the (first) three years. For this to work we'd need enough capital to pool revenues and go after marquee players and it isn't there."
International sports (European soccer and Japanese baseball are good examples) show that corporate sponsorship is certainly a viable path to sustainability. But it's hard to imagine any professional football entity competing with the behemoth that is the National Football League. Apparently the movers and shakers of the A league realized this – and decided to cut their losses before there were any losses to cut.