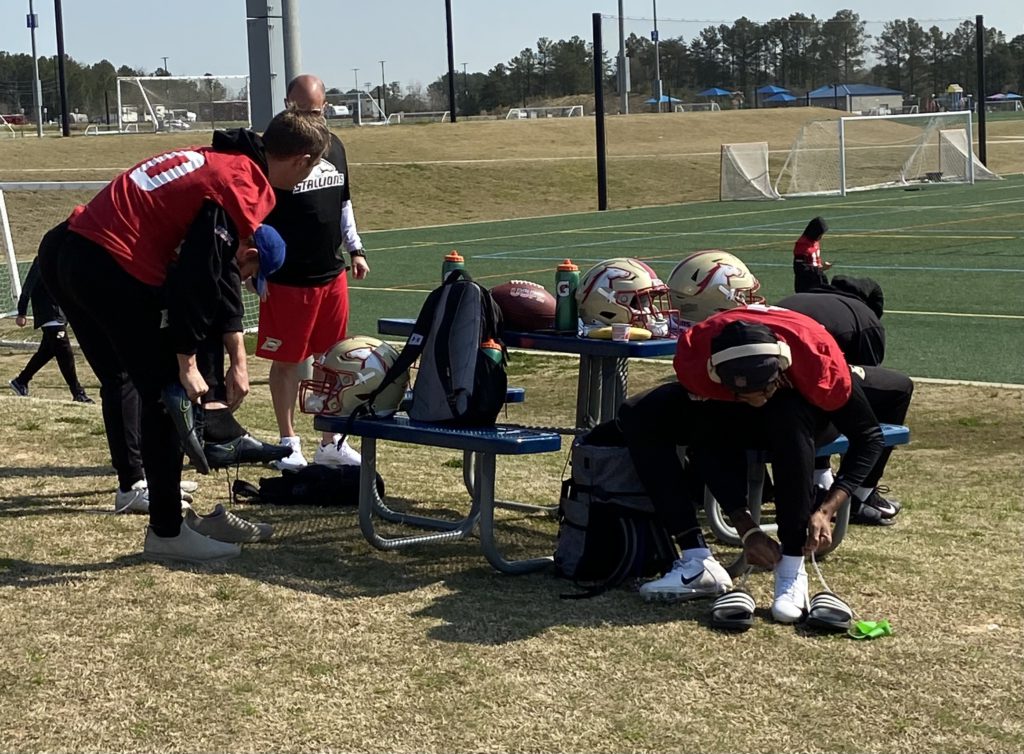 On March 28, 2021, Skip Holtz was 10 days into Louisiana Tech's spring football practice. The Bulldogs' spring game would be played on April 24, then the coach had three months to plan before resuming workouts on August 6 ahead of a September 4 season opener.
On March 28, 2022, time is a luxury Holtz doesn't have.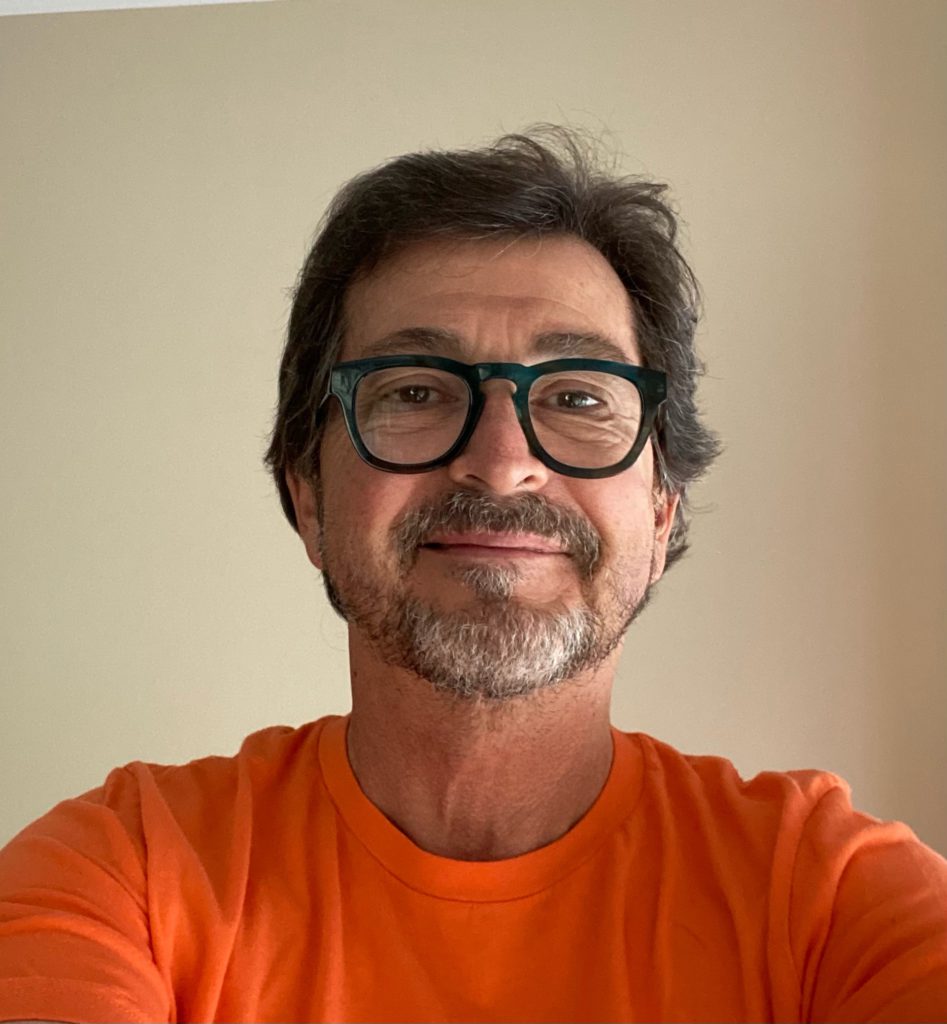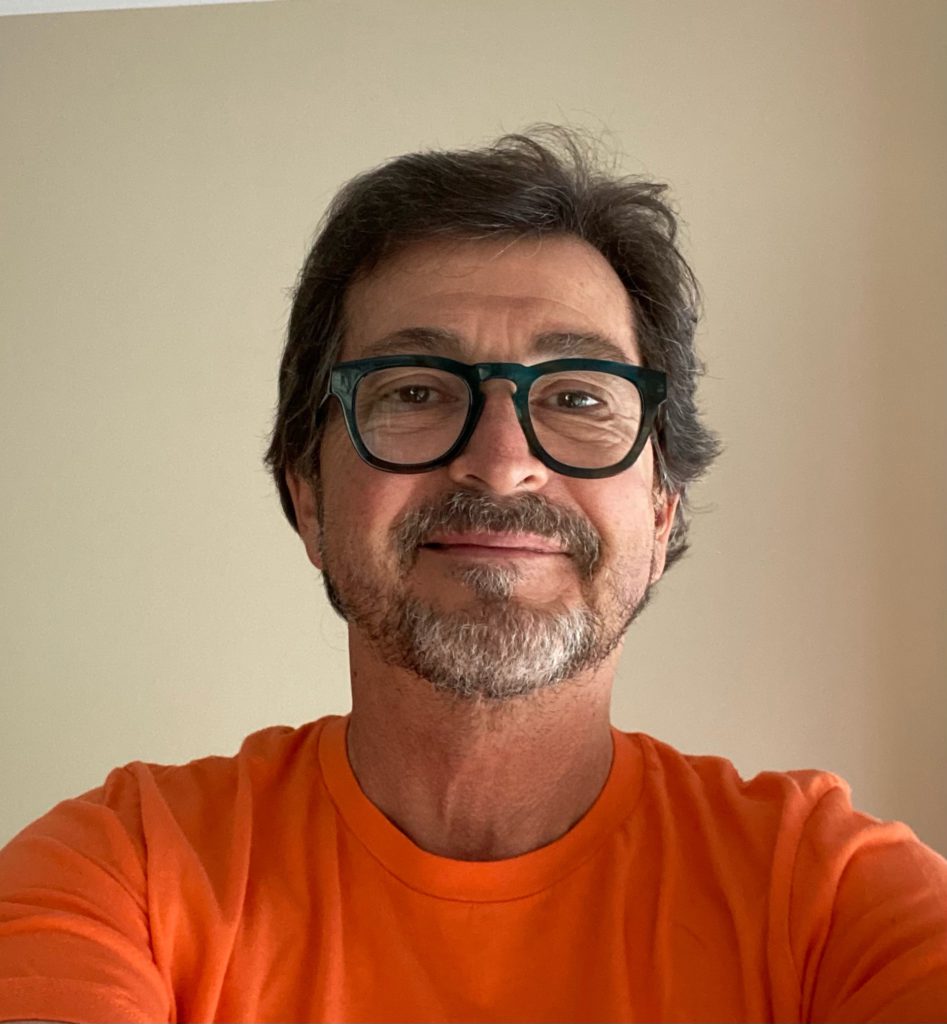 Now coaching the Birmingham Stallions of the fledgling United States Football League, he started putting his new team through drills just last week and they'll face the New Jersey Generals in the USFL opener at Protective Stadium on Saturday, April 16, at 6:30 p.m. CDT.
That's a fast turnaround from first practice to first contest, but the coach is more excited than stressed by the situation.
"It's been interesting to say the least … it's like drinking through a fire hose," Holtz said earlier today following a morning practice in Hoover. "There's no way you can absorb all the information we're trying to throw at these guys, but they've been great. We have a great group of young men and I've really been impressed with how much they've picked up. This is only day four, which is just a little walk-through. We've had three spirited days and three days where they're probably been really confused, so just coming out here today we were just trying to clean some things up and take care of some of the little details.
"Then the next three days we'll get some pads on and have some good practice and grade film, and just keep growing and developing. That's all we can do."
All eight teams are playing in a Birmingham hub this season, with four different sites hosting camps divided into morning and afternoon sessions. The Stallions and Tampa Bay Bandits are training at the Hoover Metropolitan Complex; the Philadelphia Stars and Michigan Panthers are occupying Legion Field; the Generals and Pittsburgh Maulers are using the facilities at Miles College; and the New Orleans Beakers and Houston Gamblers practice at Samford University.
Due to safety reasons, practices are closed to the public unless otherwise announced.
"Everybody's in the same boat," Holtz said. "It's not like everybody else had spring ball and extra preparation. We all had the draft the same day and we've all had the same amount of time, it's just you don't try to do too much with your football team so you can execute what you're trying to do."
Stallions defensive back Brian Allen, who has experience with the Pittsburgh Steelers as well as five other NFL teams, says he's not only learning the playbook as quickly as he can but trying to help some of his younger teammates along the way.
"I just finished the season with the Cleveland Browns in January, so for me this is a case of jumping right back into it and learning the playbook, which is a playbook I'm familiar with," Allen said. "I'm just trying to come in and give my knowledge to some of the younger guys and get the ball rolling.
"A lot of these guys are coming from the CFL or The Spring League, and so it was kinda like all of us jumping back in and Coach Holtz has just eased us back into it. We have guys coming from different systems and we're trying to build chemistry and be the best team we can be."
Allen says he's also stressing to his new teammates that standing out as a Stallion can pay bigger dividends down the road.
"In my group after practice or after dinner we'll sit down and talk I try to share some of my experiences with them, like it's not about where you started or how it's going, but how you finish," he said. "Just try to let the guys know they need to get out there, make plays, put some plays on film, and know that their hope for the NFL isn't over. You're still playing football and we all have dreams of getting back, so we need to get out here and do what we need to do."
Quarterback Alex McGough has taken a "nose to the grindstone" approach to getting up to speed, saying he rarely leaves his hotel except for practice.
"I have 100 or 200 flash cards – plays, formations, signals – and I try to record myself using signals then try to watch and tell myself what those signals are," McGough said. "I have a lot of ways to learn. Some might be odd or different from others, but it works for me. But it's been great. We're getting used to the playbook. It takes some time to adjust because everybody is coming from a different place and a different system and different schemes, and we're kinda like trying to blend it all together and get everyone on the same page."
Holtz said a prime factor in moving the process along is the hard work of his assistants. Holtz is serving as offensive coordinator/QB coach as well as head man, while his staff is made up of Jonathan Himebauch (offensive linemen); Corey Chamblin defensive backs); John Chavis (defensive coordinator/linebackers); Bill Johnson (defensive linemen); Larry Kirksey (running backs); and Mike Jones (wide receivers).
"We flew the staff in and met as an offense, met as a defense, and tried to get everybody in on the playbook," Holtz said. "I've been coaching the offensive staff and John (Chavis) has been coaching the defensive staff with what the calls are going to be and how we're going to do things. Normally this is something you'd do in January, but we had a week so we just try to whittle everything down. You can't carry as much maybe at the beginning of the year because you have to give your players the opportunity to execute."
Despite the truncated practice time, Holtz says this new chapter in his coaching journey is certainly worth it.
"This is as much fun as I've ever had in coaching … I mean that sincerely," Holtz said. "I had to coach for 35 years to finally find professional football. We've got a great group of guys and I've really enjoyed it. The logistics has probably been the hardest part, just trying to get the schedules put together, when do we leave to come out to Hoover, when do we leave to go back to the hotel, when do we come back, when are we gonna meet, when are we gonna lift – that's been the hardest part of this whole thing. The football part of it – this is my sanctuary.
"To have the opportunity to be with these guys and coach football, I've absolutely loved it. These are exciting times."