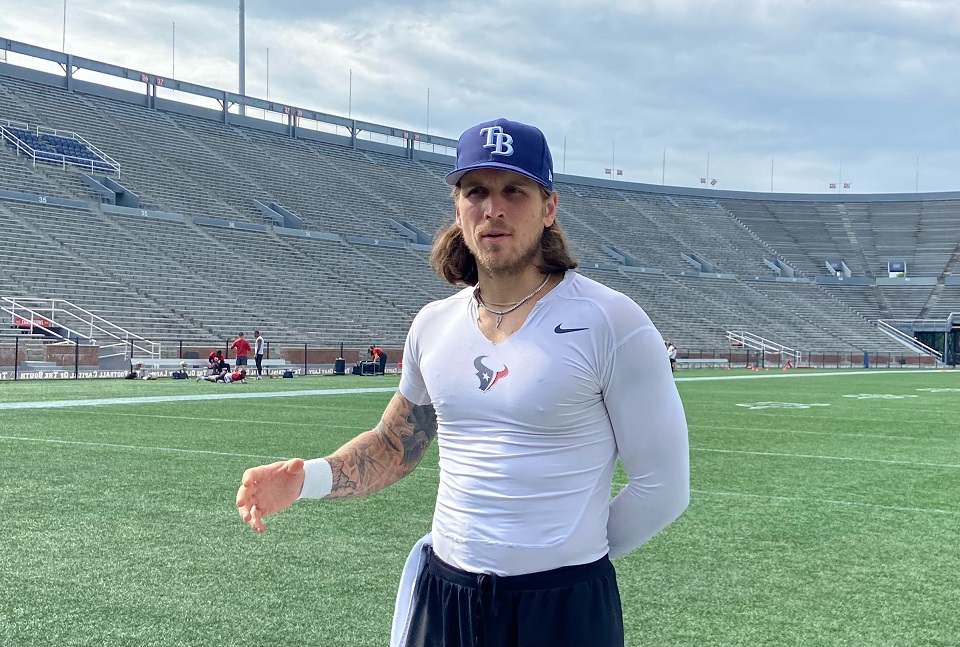 The Week Three matchup between the Birmingham Stallions and New Orleans Breakers was a memorable one for Skip Holtz's team. Those memories, however, are hardly fond ones.
New Orleans rolled to a 45-31 victory, racking up 283 passing yards and 200 more on the ground while converting four of five red zone opportunities.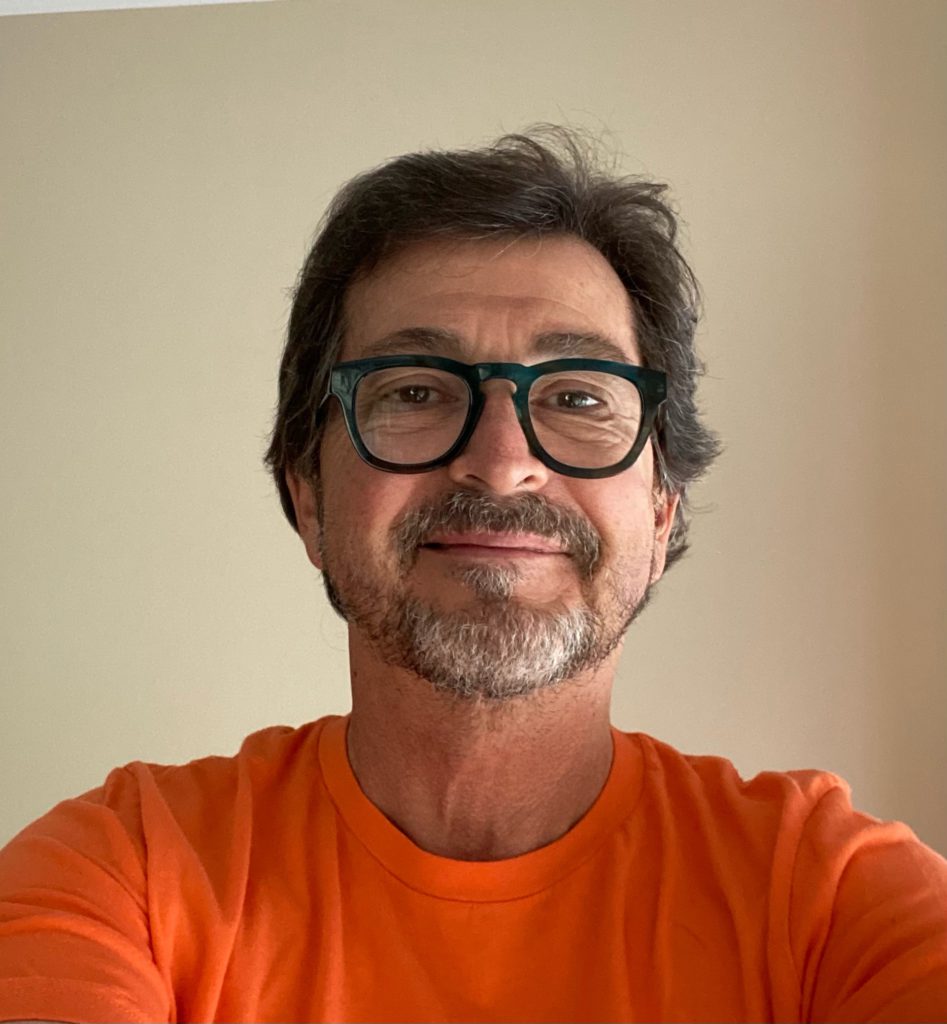 The result moved the Breakers to the top of the South Division, forcing Birmingham to play catch-up.
But much has changed since that April 29 clash.
The Breakers (4-2) still hold the tiebreaker over the Stallions (4-2), but the defending USFL champions have a chance to surge ahead when the teams face each other again on Saturday at Protective Stadium.
Birmingham is coming off a solid 27-13 road victory over the Michigan Panthers, while New Orleans has dropped two in a row – the latest a 16-10 setback to Philadelphia.
Houston, meanwhile, is also 4-2 with a win over the Stallions, and the Gamblers play Memphis (3-3) on Saturday.
Translation: the margin for error is small.
"You're looking at the standings right now, both in the North and the South, and every game has relevance," Holtz said. "Every game matters. It's still anybody's game. To relate to NASCAR, it's like the yellow flag dropped and we've got four laps to go right now, and everybody's in a big pack. So, it's gonna be interesting to see what the last four weeks are gonna hold here in the season.
"We know we have a big game with a New Orleans team that we lost to the first go-round. Our team is excited to play and especially on the defensive side of the ball show we're a much better defense than the effort we put out before."
Alex McGough earned Offensive Player of the Week honors thanks to his play against the Panthers. The signal caller was 19-24-0 for two touchdowns and 133 yards, registering a 117.5 passer rating.
He added 82 rushing yards on 11 totes, and added another score.
McGough leads the USFL in passing touchdowns (12) and points (90), and is making a strong case for USFL Most Valuable Player consideration.
"I think Alex continues to grow as a football player, and not just his talent, his skills," Holtz said. "He has the same talent this year as last year, but he's just a completely different leader. He's an encourager in in the huddle … I told him I was most proud of him when he jumped up after a long run, tosses the ball to the official and starts clapping his hands, going around patting guys on the rear-end.
"He's making throws, making runs, but the impact he's having on the field is making everybody better around him right now."
In the loss to the Breakers, McGough threw for 238 yards and two touchdowns. To prep for the rematch, the QB says he does more than just review that particular game.
"I think you look at that game and even the games we played against them last year, because they had a certain plan for us," McGough said. "But you also study where they might have certain plans for other teams. So yeah, you take everything into consideration … just try to look at it all and get a big picture of what they're trying to do."
Despite totaling just 20 points over their last two games, the Breakers still feature the USFL's top yardage makers through the skies and on the ground.
McLeod Bethel-Thompson has passed for a league-high 1,512 yards while receiver Sage Surratt leads the circuit with 411 receiving yards.
Wes Hills has an even 500 yards to top all USFL ballcarriers.
"We've gone from being able to do anything we want to not being able to do anything right the last two weeks," New Orleans coach John DeFilippo said after his squad's latest loss. "It's my job to get this thing fixed, and I plan on doing that."
Holtz said he's game-planning for a team similar to the one they played in Week Three.
"We know what they're capable of," Holtz said. "You don't know who was out for them, who was injured, who's playing hobbled, what type of things happened to them the last three weeks. I'm looking at it like we're gonna play the team that scored 45 points.
"We love the challenge. We can go back and look at some of the mistakes that we made, and we can do a better job for sure. They're gonna make some plays, so we have to play together as a defensive unit and we have to shore some things up."
The Stallions get Deon Cain back this week, and his 491 yards in kick returns and two runbacks are best in the league even though he's missed two games.
And C.J. Marable hit the 100-yard rushing mark a week ago and reeled in a TD toss, giving opposing defenses something else to think about once the ball is snapped. With ZaQuandre White on the inactive roster, he could play an even more active role against New Orleans.
"The offensive line was able to make some holes for me to run, and I was able to make people miss and make lanes," Marable said. "And that was a phenomenal pass Alex threw for the touchdown. Looking forward to doing more of that on Saturday."
Kickoff is set for 3 p.m. with FOX televising.
PLAYER STATUS (via Stallions Twitter)
Transferred Player to Active Roster: CB Bryan Mills, RB Ricky Person Jr., LB Rashad Smith, OT Jahmir Ross-Johnson, WR Deon Cain, DE Darrion Daniels.
Transferred Player to Inactive Roster: RB ZaQuandre White, WR Austin Watkins, CB Donnie Lewis, LB Brody Buck, OT Darius Harper, DE Jordan Thompson.
Game status: DB Christian McFarland: Probable (R Hamstring, R Shoulder), DB JoJo Tillery: Probable (B Ankles), CB Donnie Lewis: Probable (R Hand), CB Brian Allen: Probable (L Shoulder), LB Rashad Smith: Probable (L Ankle), OL Cole Schneider: Probable (R Shoulder), WR Deon Cain: Probable (Illness), DE Joe Jackson: Questionable (R Ankle), LB Elijah Sullivan: Questionable (R Foot), CB Lorenzo Burns: Full Go (Illness), DL Willie Yarbary: Full Go (Illness), DE Jordan Thompson: Questionable (L Hamstring), OL Matt Kaskey: Full Go (R Thumb).
PLAYER STATUS (via Breakers Twitter)
Transferred Player to Active Roster: S Adonis Alexander, WR Jovon Durante, S Greg Eisworth, DE Justin Cates, OT Salesi Uhatafe.
Transferred Player to Inactive Roster: LB Zakoby McClain, FS Sidney McCloud, S Saquan Hampton, WR Dee Anderson.
Game status: S Jarey Elder: Probable (L Shoulder), OG Kirk Kelley: Probable (R Knee), WR Johnnie Dixon: Probable (L Quad), RB Wes Hills: Probable (R Low Leg) S Greg Eisworth: Questionable (Head), S Jamar Johnson: Out (R Hamstring), OLB Jordan Brailford: Out (Low Back), OL Jack Kramer: Probable (R Ankle), S Derrion Rakestraw: Probable (R Ankle), OL Marquis Lucas: Probable (R Ankle), CB Adonis Alexander: Full Go (L Hamstring, WR Dee Anderson: Out (L Groin), LB Shaheed Salmon: Full Go (R Wrist), CB Alex Thomas: Full Go (Dental).