Alternative football leagues all share three common traits. Namely, when a new circuit is formed its officials will tell you:
They've learned from the mistakes of past leagues.
They promise to be fiscally responsible.
They'll curb the insatiable appetite fans have for more football.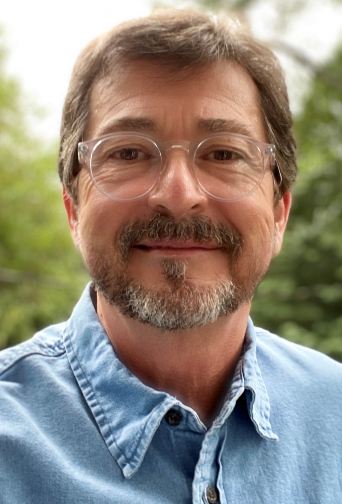 It all sounds good, but to date there have been no happy endings.
Many upstarts have come before and after it, but today I salute the long forgotten Regional Football League, which was founded in 1997 on the three principles listed above.  It didn't take the field until 1999, was forced to play a shortened season due to money woes, and now exists only as a footnote to football history.
But like so many other outdoor circuits whose acronym is not "NFL," it was an idea better in theory than practice.
Founded by Gus Bell, a former college football player who went on to help pair players with agents, the RFL billed itself as the "Major League of Spring Football." When it was announced in 1997 the plan was to put eight teams on the field in 1998. The 14-game regular season would start in March and the title game would be played during the Fourth of July weekend. Bell hoped for crowds in the 15,000 to 20,000 range.
While there were no significant rule gimmicks, the RFL took a page from the old United States Football League in that teams would have regional rights to on-field talent.
In fact, of the 37 players on each franchise's active roster, 32 were required to have regional ties.
Shreveport was announced as the league's first franchise and made a splash by hiring former Texas and Purdue head coach Fred Akers.
"I love coaching and I think this will be a lot of fun," Akers told the Austin American Statesman for a September 5, 1997, story. "I think there is plenty of room out there for the league. There are a lot of athletes who can play. I think we'll get a mixture of former NFL guys, some guys who were cut. I'm sure we'll draw from the (World League of American Football) and Canada. Anyone we sign we'll have for two years.
"We want to restore professional football as a family event."
The league failed to launch in 1998 but did organize late that year with six members. In December it was announced that the franchises would be located in Shreveport (Knights), Mobile (Admirals) New Orleans (Thunder), Jackson (Mississippi Pride), Houston (Outlaws) and Toledo (Ohio Cannon). Dallas, Winston-Salem, Orlando and Monterey, Mexico, were originally eyed for expansion but later the wish list was amended to Buffalo, San Jose, Orlando and Winston-Salem.
There was a salary cap of $1.5 million per team and the RFL wasn't shy about chasing after recognizable names. The pay scale in 1999 was reportedly between $20,000 and $60,000 per man with $200,000 available for a "franchise" player.
A draft was held with Shreveport making Jake Delhomme of Louisiana-Lafayette its top draft choice and Ohio taking Major Harris, a former West Virginia star who had spent the three previous years playing in the Arena Football League. Mobile selected Thad Busby, an ex-Florida State QB who was on the San Francisco 49ers practice squad in 1998. The Admirals also inked a deal with former Miami Hurricanes signal caller Frank Costa, a two-year veteran of the London Monarchs of the WLAF (rebranded as NFL Europe in 1998).
The majority of the RFL players were former college stars and more than a few had regular season NFL experience, including Mobile's Sherman Williams. After starring at Alabama, the running back went on to play for the Dallas Cowboys.
"The quality of football in this league is good," Williams told the Montgomery Advertiser for a 1999 story. "I've been in the NFL and it's not the NFL, but it's better than the college game. There are a lot of guys like me. We're all working toward the same goal."
However, after starting its season in April the wheels of the RFL came off quickly. Mobile averaged 10,000 paying customers per game early on but other teams drew 2,000 or less, and soon there were payroll issues across the board. By May, four of the six teams were under new ownership and fans had all but abandoned it.
With no TV contract there was no alternative revenue stream, and a planned 14-game regular season was cut to nine.
Once the postseason began the Toledo entry threatened to forfeit its game at Mobile due to lack of pay, although the Cannon did eventually take the field (and lose).
Finally on June 20, 1999, the 7-2 Admirals hosted the 7-2 Outlaws in RFL Bowl I (and only) at Ladd-Peebles Stadium. A sparse crowd of 5,571 showed up to see the home team prevail, 14-12. Mobile was the league champion, but the league was dead once the teams left the field that night.
So what's the legacy of the RFL?
Same as most of its predecessors.
It gave good football players (and coaches) another avenue to ply their trade, but there was never an infrastructure in place to make it sustainable.
The RFL was a second chance league that, unfortunately, never had a realistic chance at success.