Have you ever wondered how "Stranger in Town" – episode 12 of the first season of "The Andy Griffith Show" – relates to the Canadian Football League?
Of course you haven't, because it doesn't.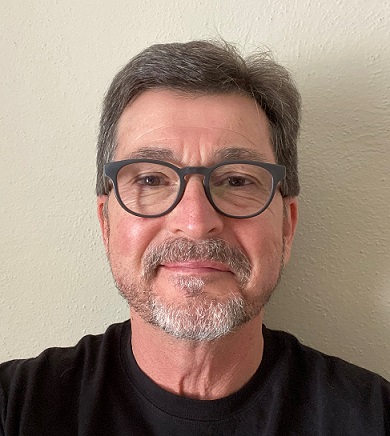 At no point does Sherriff Andy Taylor say, "Barn, let's me and you go up to Calgary and watch the Stampeders play ball."
And Aunt Bee never once referenced a rouge.
However, I often think of that episode when I try to describe my CFL fandom. See, it's the story of a man named Ed Sawyer who had never been to Mayberry but shows up one day and seems to know all the people and everything about them.
It's unsettling to the townsfolk, but it turns out Sawyer fell in love with the place by befriending Mayberry native Joe Larson while the two were in the Army. After hearing stories of its people and subscribing to the Mayberry newspaper, Sawyer felt like it was home and started telling people he was from Mayberry.
Ultimately, he bought a gas station and moved there.
So basically, I'm Ed Sawyer and the CFL is Mayberry – although I can't afford to buy a gas station and the border is closed to travel right now.
Truth is, I've never been to Canada, but if anyone asks me a question about the CFL I might as well be waving the Maple Leaf Flag and altering my pronunciation of "about." I don't know if it's a gridiron version of cultural appropriation or merely cultural appreciation, but it's a league I've felt a kinship with for almost as long as I've been a football fan.
Shoot, I even co-host a CFL-centric podcast from my home base in Birmingham (which is a league legacy city thanks to the 1995 Birmingham Barracudas).
Tonight – while wearing a Hamilton Tiger-Cats T-shirt and cap – I'll cheer on the Tabbies as they take on defending Grey Cup champion Winnipeg. I'm not sure how many other people in the neighborhood will be tuned in and don't care; this is Must See TV for me and I must see every down.
On Friday I'll turn my attention to the game between the BC Lions and Saskatchewan Roughriders. I don't have a rooting interest in either team, so I'll just sit back and enjoy the spectacle.
And Saturday I'll cap off opening week by watching the Toronto Argonauts tangle with the Calgary Stampeders, followed by the Ottawa Redblacks versus the Edmonton Elks.
I've spent years spreading the good news of the CFL, and have gotten used to being greeted with either blank stares or rolled eyes when I start talking it up. A friend of mine likes to say, "I watch it until real football starts" and when he says that I'm always tempted to hit him with a croquet mallet (but I don't because that might put a wedge between us – and also I no longer own a croquet mallet).
For me, though, football doesn't get more real than the CFL. I realize it doesn't have the planet's best players, but for my money it has the planet's best gridiron rules.
Which is not to say I don't love the NFL and college football, because I most certainly do. But in my football galaxy there's plenty of room, and the three down game will always have a place in it. Its greatness lies in its uniqueness.
Maybe when I first watched a game back in the early 1970s it was a novelty, but the novelty quickly became a sincere interest. And while TV coverage was hit or miss for decades, thanks to ESPN+ I can now watch every game (except for the ones on ESPN News, which makes me very, very cross).
Due in large part to Twitter, I've made some great Canadian friends over the years and they've all welcomed my passion for their game. And thanks to the "From the 55 Yard Line" podcast, I can talk about it with like-minded people.
Technology has helped make it a smaller world, and I'm glad the CFL is part of mine – regardless of where I'm located on the map.
Oh, and as for Ed Sawyer, he was never referenced again after the "Stranger in Town" episode. I like to think he realized North Carolina would never get a CFL expansion franchise so he moved to Ottawa and took a front office job with the Rough Riders.