I'll always have special memories of Georgia Mira.
First and foremost, he was the starting quarterback of Birmingham's only professional football champion, helping the World Football League's Americans win the 1974 World Bowl.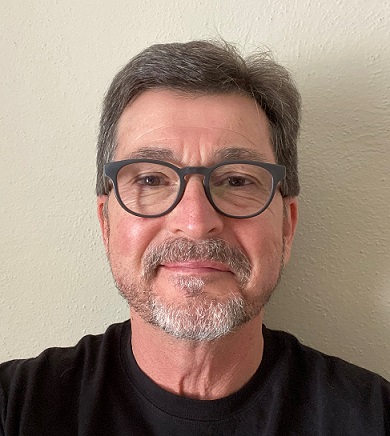 A year later he was a thorn in Birmingham's side, guiding the Jacksonville Express to a pair of victories over the Vulcans – handing Birmingham two of its three losses before the rebooted league folded.
I even had the chance to interview him on the 30th anniversary of the WFL's first season, a discussion that made it difficult to stifle the fan boy in me.
Yet while I knew Mira was a standout quarterback at the University of Miami, played in both the WFL and CFL, and had stints with four different NFL teams, what I didn't know was that he was head coach of the South Florida Heat – a franchise in the International Football League that later aspired to be a United States Football League franchise but, in fact, never played a game at all.
I found all this out quite by accident when I was doing research for a recent story about a possible merger between the IFL and American Football Association. That never happened because the IFL never happened, although in 1983 it appeared to be taking shape when Fort Lauderdale was granted a franchise and in July of that year, tapped Mira as head coach.
The plan was to start with 12 franchises in 1984. Fort Lauderdale, New York, Los Angeles, San Jose, Chicago, Charlotte, Omaha and Houston were supposedly already on board for the first season, with cities such as Honolulu and Milwaukee also being considered for inclusion among the first 12.
In 1985 the IFL vowed to add four teams in Japan and four in Australia.
"I've thought about coaching for a few years," Mira told United Press International. "I want to see if I can do it. The league has some real stable people behind it. They're legitimate people, and they're going out to get a successful franchise in Fort Lauderdale."
Mira had been out of football for six years, and was doing some broadcasting and owned several pizza restaurants. But this was hardly going to be a side gig for the man called "The Matador."
"This is an opportunity I've been waiting for for a long time," he said in an interview with the Fort Lauderdale News. "Whatever it takes to create an exciting and winning team, George Mira will do it. The first player I'll go after is a good quarterback. I'm an open-minded offensive individual. We want a player who can stay in the pocket and get out of the pocket and throw the ball around. I'd like a kid who's maybe been around three or four years that has had experience but maybe has just sat on the bench.
"We also want to pick up as many Florida boys as we can. With all these individuals, we'll have a good following with their families and friends of their families. This will create interest."
The IFL in one form or another had attempted to launch since the dawn of the 1980s, but the late summer 1983 announcement seemed like especially poor timing. Not only had the United States Football League – with ABC and ESPN TV contracts – established itself as a major spring league, it had been successful enough to expand by six teams for the 1984 season. Even though the IFL had yet to even fully form, Mira was already thinking about a potential merger.
"I think there's room for two 30-team leagues, one in the fall and one in the spring," Mira said. "But that's probably down the road some."
In the meantime, Mira hoped to build the Heat into an IFL contender.
"You've got to remember there's a heck of a lot of good football players out there," he said. "I used to be around … I played professional ball for 13 years, and you get to see how much talent there is out there. It just takes time to mature the talent. The only way that talent is going to mature, though, is for it to play every day."
In September the Heat made a bit of a splash by signing former Minnesota Vikings great Chuck Foreman, and by October Mira had already brought in former Florida State quarterback Rick Stockstill and told the Miami Herald he was hoping to also sign Mark Richt, a product of the Miami Hurricanes.
By the end of the year, however, the IFL was stuck on the launching pad and team owner William Markham decided to abandon the circuit completely in hopes of landing a USFL franchise.
Mira agreed to stay on board and the push began when the Heat sponsored a USFL exhibition game between the Tampa Bay Bandits and Washington Federals on February 4, 1984, at tiny Lockhart Stadium in Fort Lauderdale.
"I'm sure the USFL people are looking at what kind of interest the game generates, whether we're for real, check out our facilities," Mira said. "We'd like to get a sellout to show them people here want to USFL."
The game drew 17,225 fans to the 19,700-seat venue and both Markham and Mira thought the event was a good indicator that the area would support a USFL franchise.
"They were interested in us but we were a little too late," Mira said. "They couldn't take us in this year. Hopefully, they'll take us next year. The USFL has been in existence a year and I thought they did a pretty good job. It can only get stronger and better."
Unfortunately for Mira and everyone else associated with the franchise, the only Heat that ever came to South Florida was through the National Basketball Association.
Lockhart Stadium was deemed too small for the USFL and the league ultimately awarded Miami a franchise via relocation of the Washington Federals, even hiring Howard Schnellenberger as head coach. But when the spring league voted to move to a fall slate in 1986, team owner Woody Weiser nixed the deal and the team wound up in Orlando.
The IFL and the South Florida Heat were no more, and Mira was never able to find out just what kind of success he'd have had as a professional football coach. Regardless, he'll always be a winner to me – and a champion, at that.