Man, did I ever go down a rabbit hole.
In an effort to write an alternative football column for your amusement, I wound up in a state of bemusement – all because I wanted to pay tribute to the United Football League of 1961-64. And I still managed to do that, but not before almost losing the plot after discovering that its inception ushered in a new era of relevance in minor league football.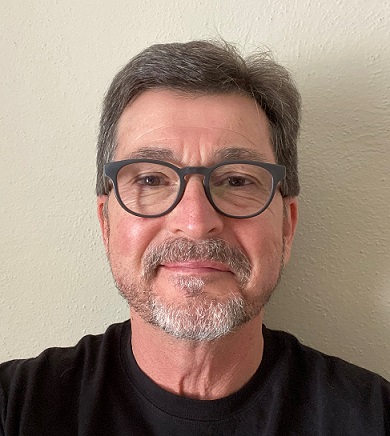 Anyway, let's follow the bunny …
When it comes to the modern gridiron game, the American Football League was the first "alternative" to the NFL. But a year after the AFL played its inaugural season, a smaller circuit gave professional players a more modest alternative to the bigger leagues.
The United Football League (not to be confused with the 2009-12 league with the same name) was a nice landing spot for near-miss gridders who hoped to work their way up to the NFL or AFL. Announced on April 8, 1961, and playing regular season games just five months later, the UFL was designed as a bridge league and unapologetic about that status. While the minor league model had been a relatively successful venture in the early days of tackle football, it had fallen out of favor by the late 1940s.
The American Football Conference (1959-61) had aspired to give it a reboot, but was strictly semi-pro its first two seasons and was overshadowed by the UFL in its final campaign.
Commissioner George Gareff said the league's goals were to allow fans in UFL cities a chance to see professional football with professional talent, and provide players with proven or potential ability "that extra seasoning, physical conditioning and training needed to attain player status in the major football circuits."
"We don't expect to make money, but believe there is a definite need for our type of league," Gareff told the Associated Press. "Call it kind of a farm system, if you like, but I'm sure we'll give the fans a good brand of football."
When the UFL debuted, it featured the Akron Pros, Cleveland Bulldogs, Columbus Colts (which bolted from the AFC), Grand Rapids Blazers, Indianapolis Warriors and Louisville Raiders.
"When a National Football League team starts making its final cuts, the difference between the players kept and the ones cut loose is small, indeed," Gareff said in an interview with the Akron Beacon Journal. "So there are plenty of top-flight players available – players who would like to give the pros a second fling."
Franchise fees were $2,500; a $25,000 season performance bond was set; and $5,000 in travel money had to be paid in advance. A share of stock in a team was available for $25.
Each club had 30-man rosters and a $15,000 payroll, and players were paid $50 per game. By way of comparison, that translates to $454.34 today or roughly $4,540 per 10-game season. Considering the median income of American families was $5,700 in 1961, this was far more than semi-pro pay.
"I think people are going to be pleasantly surprised at the brand of football our league will offer," Gareff told United Press International. "We don't say we're in the same league with the National or American football leagues, but we're certainly a cut above the ordinary semi-pro leagues."
By the time the first season ended the UFL was successful enough to grow by two franchises for 1962 (including a Chicago entry) and increase the regular season from 10 games to 12.
But this time there would be competition as the Atlantic Coast Football League was founded in March, 1962. Teams announced were to be located in Paterson, Franklin, Newark and Hammonton, New Jersey; Mount Vernon and Utica, New York; Providence, Rhode Island; Charlestown, Quincy and Holyoke, Massachusetts; Portland, Maine; Bethlehem, Pennsylvania; and possibly Baltimore.
And instead of $50 per game for players, ACFL officials were promising $100.
When the UFL rivals hit the field later that year they actually started with just six teams (Portland, Paterson, Providence, Stamford, Connecticut, Ansonia, Connecticut, and Frankfort, New York) but established themselves as a legitimate second-tier league.
(The 1962 season also saw the birth of the Midwest Football League, a strictly semi-pro outfit with just four teams – all in Michigan. But keep the MFL in the back of your mind because it wound up making a little noise before it was done).
The UFL contracted to six teams in 1963 but was back to eight in 1964, with the addition of the Quebec Rifles giving it an international flavor. (More on that team in an upcoming piece).
The ACFL, meanwhile, doubled in size in 1963 – adding major markets Baltimore and Pittsburgh to a 12-team lineup – and fielded 14 teams in 1964, including Boston and Atlanta.
In 1964 officials from the UFL, ACFL, New England Football League, Southern Pro League, Central States League and Midwest Football League decided to form the American Association of Minor Football Leagues in an effort to strengthen all lower leagues and ultimately set up a national championship, although nothing really came of it.
And there were hits and misses in both the UFL and ACFL, with several teams folding and/or moving and others simply failing to attract interest in their markets. So instead of continuing the battle for minor league supremacy for another season, some members of both leagues decided it was time to combine resources and aim higher. With the UFL folding outright and five clubs jumping the ACFL ship, a brand new, 10-team league was formed.
It was announced on February 6, 1965, and officials of what would soon be christened the Continental Football League said instead of feeding the NFL and AFL, the COFL would fight them.
"This will not be a minor league," Alex Schoenbaum, formerly of the UFL and chairman of the league's executive committee, told AP. "Ours will be a league stretching from Canada to the Gulf of Mexico. We are throwing away salary restrictions and plan to go big-time all the way.
"We are dealing with men able to finance big budgets, such as those in the National and American leagues. We'll bid for top player talent. We'll go for big crowds and national television."
The leftovers of the defunct UFL joined a team from Omaha to form the Professional Football League of America, while the ACFL regrouped and vowed to play on. And it did, lasting until 1973.
The North American Football League also showed up in 1965 with hopes of growing into an NFL farm system league, but made its biggest waves in 1966 Commissioner Donald T. Loy sent a directive to teams demanding they institute "scoring caps" to prevent blowout games. The NAFL was out of business by November of that year.
The Continental League, which never achieved major league status, absorbed teams from the North Pacific Football League, PFLA and Texas Football League during its run, with its final season played in 1969. When it called it quits, the Jersey Jays, Indianapolis Capitols, Norfolk Neptunes and Orlando Panthers applied for membership in the ACFL.
But wait – as the screaming man on the television commercial says – there's more! The Seaboard Football League (1971-74) also paid decent per game money to its players, with some quarterbacks (including minor league legend King Corcoran) earning more than $500 per game. It was born by cobbling together teams from the Interstate Football League, Mason-Dixon League and eventually ACFL clubs looking for a home after that league folded.
And remember the little ol' Midwest Football League? It outlived them all, playing through the 1979 season. And while it was mostly a revolving door, semi-pro league with a shoestring budget and franchises coming and going, in 1973 three of its teams had working relationships with NFL teams and the big league agreed to pay $1,000 for each player it plucked from the MFL.
Overall, minor league football had a pretty good run in the 1960s and early 70s. And even though the ACFL and Continental League are better remembered – and remembered more fondly – the United Football League deserves a great deal of credit for opening the floodgates and ensuring that playing days were paying days for more football players.
Sorry to take so long getting to the point, but it wasn't easy climbing out of that rabbit hole …