Break out your London Monarchs pennant, pull that San Antonio Riders hat out of the closet, and don a pair of sunglasses so you don't get blinded by the Orlando Thunder's fluorescent lime jerseys. March 23, 1991, is the 30th anniversary of the World League of American Football's opening night.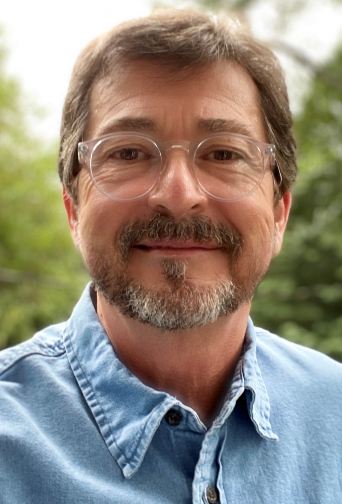 The original WLAF, if you recall, lasted from 1991-92, took a two-year break, was rebooted in 1995, rebranded as NFL Europe in 1998, and rebranded again as NFL Europa in 2006 before finally going laces up in 2007.
In terms of minor league spring football, you've gotta be impressed by its longevity.
In terms of minor league spring football that appeals to North American fans, however, it was a similar verse to a familiar, sad song.
Like all alternative football leagues, I was keenly interested in the latest circuit to bring gridiron competition to the "offseason." And since it had teams based abroad, that made it even more intriguing in my eyes.
The North American East included the Montreal Machine, New York Knights, Orlando Thunder and Raleigh-Durham Skyhawks; the Birmingham Fire, Sacramento Surge and San Antonio Riders made up the North American West; and the European Division had the Barcelona Dragons, Frankfurt Galaxy and London Monarchs.
Even better for me, this was the first time I'd get paid to write about such a league because I was now four years into my newspaper career. Since it was part of my job I couldn't be a fan boy of the Fire like I was the World Football League Americans and Vulcans and United States Football League Stallions, but I could certainly root for their success when I was off the clock.
And with the NFL behind this venture, how could it fail?
"I would have absolutely zero interest in this job if this were going to be a minor league," WLAF President Mike Lynn told Gannett New Service for a March 23, 1991 story. "We're getting $23 million from TV this year, and minor leagues don't get that. It's going to have its own stars and be its own brand of football. All of our studies show people are looking for new sports – some form of entertainment."
Games were played on Saturdays, Sundays and Monday night, and with ABC and the USA Network providing coverage there would be plenty of exposure. The only drawback for me, however, was the "minor league" tag. Yeah, I know Lynn said otherwise, but base salaries were $20,000. Quarterbacks got $25,000, kickers and punters, $15,000, and incentives could theoretically lift a player's pay to $40,000 for a 10-week regular season plus playoffs. The WFL and USFL at least aspired to be big-time, while the WLAF was clearly a developmental league.
But with coaches that included Mouse Davis at New York, Jack Elway at Frankfurt and Roman Gabriel at Raleigh-Durham, I thought it could be innovative and fun to watch.
There were in-helmet radios allowing communication between the coach and quarterback, and that was cutting edge. And while there were no particularly gimmicky rules, 2-point conversions were allowed and there was a 35-second play clock. And no instant replay meant games would move faster.
"I think it can work," Kansas Chiefs owner Lamar Hunt said. "The most difficult part is going to be the European part. There, you're dealing with so many unknowns and uncertainties that it's going to be an educational experience. It's hard to know what to expect."
Hunt was one of five owners who were part of the league's six-person board of directors. He was also a member of "The Foolish Club" – those guys who had a crazy idea of competing with the NFL by forming the American Football League.
Yet that kind of lightning doesn't strike twice, especially when the NFL controls the weather. And Hunt learned fairly quickly that the feeder league didn't create a big enough spark among American sports fans.
While he thought the European teams might be a problem, the WLAF was a much bigger hit overseas in the stands and over the airwaves.
And as for that fan boy thing, it was never an issue for me.
As I wrote in my book "The Home Team: My Bromance With Off-Brand Football," Birmingham's 20-5 opening night loss to Montreal at Legion Field was one of the most boring football games I've ever seen. Unfortunately, excitement was hardly a consistent feature of Birmingham's team, so I never warmed to the Fire.
Even though average per game attendance in the league was 25,361 in 1991 and 24,216 in 1992 – solid numbers for AAA football – domestic TV ratings were poor. So on October 20, 1992, NFL owners put the league on hiatus, with NFL Commissioner Paul Tagliabue saying it would be revived in a couple of years but geared more toward Europe.
In 1995 the league returned with three holdovers from the early days (Barcelona, London and Frankfurt) and three new franchises – the Amsterdam Admirals, Rhein Fire and Scottish Claymores. It breathed its last on June 29, 2007, when the NFL disbanded the organization and its last remaining franchises – the Amsterdam Admirals, Berlin Thunder, Cologne Centurions, Frankfurt Galaxy, Hamburg Sea Devils and Rhein Fire.
The NFL was reportedly losing $30 million per year on the league, and decided its future presence in Europe would be in the form of select NFL preseason and regular season games.
During its existence some contests were still televised via FOX, FX, Direct TV and the NFL Network, and I'd occasionally sit down and watch.
As an alternative football junkie I felt a moral obligation to tune in, and even developed a slight case of fandom for the Claymores until they folded in 2004.
But while the WLAF/NFL Europe/NFL Europa is just a memory, a distant cousin hopes to make everything old new again.
On June 30 the European League of Football kicks off, represented by the Barcelona Dragons, Berlin Thunder, Cologne Centurions, Frankfurt Galaxy, Hamburg Sea Devils, Leipzig Kings, Panthers Wroclaw and Stuttgart Scorpions.
And there's even a link to the NFL; the new Dragons, Thunder, Centurions, Galaxy and Sea Devils franchises had to get its permission to use old NFL Europe names.
So while the United States and Canada never found a place in the world the World League of American Football created, here's hoping the ELF has great success. And if it happens to revive the Claymores, I'm ready to cheer them on once again.