You get one chance to make a good first impression, and 47 years ago today the World Football League put its best foot forward – and made a lasting impression on me.
July 10, 1974, ranks as one of my all-time favorite days, thanks to the Birmingham Americans defeating the Southern California Sun, 11-7, at Legion Field. It was the first pro football game I'd ever seen live, caused me to fall in love with a new team and new league, and ultimately was the catalyst for writing "The Home Team: My Bromance With Off-Brand Football."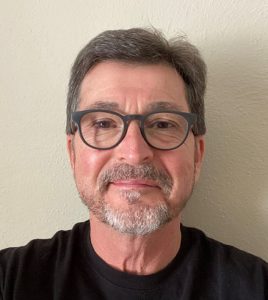 But while I was focused on the goings on at the Football Capital of the South, WFL fever seemed to be taking hold at other stadiums on opening night. Attendance was high – as was fan enthusiasm – and it appeared the WFL had gotten off to a dream start.
"I'll tell you what's fantastic," Birmingham quarterback George Mira said in an Anniston Star story. "This was the first ballgame in a brand new league and we had over 50,000 fans out there rooting their heads off. They acted like we'd been here for 10 years, and they were behind us even when we got behind 7-0."
Dick Vermeil, then the young head coach of UCLA, watched the Birmingham-Southern California game on TV back in Los Angeles.
"I thought both teams played well for the first game, but I'm thinking in comparison with what would be the first NFL exhibition game," Vermeil told the Associated Press. "They played fundamentally sound football – well-drilled and well-coached – and they executed well for the first game.
"The Suns played a typical NFL offense but Birmingham used some of the Canadian influence with their man in motion and used it to advantage."
The league featured seven-point touchdowns and several other rule innovations and had already made headlines by signing NFL stars such as Paul Warfield, Larry Csonka, Daryle Lamonica, Ken Stabler and Calvin Hill to future contracts. The inaugural season, however, would be contested mostly by rosters featuring NFL castoffs and Canadian Football League defectors. That being the case, there was a worry that turnout would be low for what some perceived as minor league football. But announced attendance exceeded expectations at almost every venue.
In Birmingham it was 53,231, with WFL commissioner Gary Davidson on hand.
"I was awed and impressed with the enthusiasm of the Birmingham fans," Davidson said in an Associated Press story. "I was expecting a crowd of perhaps 40,000 but to get a crowd of 53,000 is just wonderful."
King Corcoran – dubbed the "poor man's Joe Namath" – threw two touchdown passes in the Philadelphia Bell's 33-8 victory over the Portland Storm before 55,534 fans at JFK Stadium.
"It seemed major league to me," Corcoran told the Pittsburgh Press. "It's major league when you're out there in front of 55,000 people. I think the WFL is here to stay."
Virgil Carter hurled two touchdown passes in the Chicago Fire's 17-0 win over the Houston Texans before 42,000 fans at Soldier Field.
John Huarte, a 10-year NFL backup and Heisman Trophy winner out of Notre Dame, had a touchdown pass and Paul Miles scored two rushing TDs in the Memphis Southmen's 34-15 win over the Detroit Wheels with 30,122 fans watching in the Liberty Bowl.
If there was an opening night letdown it came in the Tangerine Bowl as only 18,625 patrons were on hand to see the Florida Blazers edge The Hawaiians, 8-7. But considering the stadium in Orlando seated only 27,000 at the time, it was still two-thirds full.
And a day later the league got to shine from coast to coast as its first nationally televised game featured the New York Stars at the Jacksonville Sharks. The hosts won, 14-7, and 59,112 people filled the Gator Bowl close to capacity for the Thursday night clash.
Notre Dame coach Ara Parseghian watched the TVS telecast, and gave relatively high marks to the WFL when asked his opinion by AP.
"Just looking at one game, it didn't look too bad," he said. "But I've seen high school games on television that looked damn good. As the teams get to play one another and we get to know the players better, we'll get a better line on how good this league is, but my general opinion is that it's not bad at all."
As a 13-year-old who became a superfan overnight, I reveled in the validation. The WFL wasn't just popular in Birmingham, it was a hit from sea to shining sea. Never mind that the average score from the self-proclaimed "wide-open" league's first week was 19.5-7.3 and five of the 12 teams failed to break single digits – as far as I was concerned this was big time professional football and the NFL had some real competition.
As we all quickly found out, though, that first impression was a misconception.
Attendance was inflated – especially in Philadelphia where the house was papered – and it wasn't long before franchises were folding and relocating. By the time Birmingham defeated Florida, 22-21, in the World Bowl, the WFL had already established itself as one of the greatest financial disasters in sports history. Although it reorganized and rebooted for 1975, it never made it to week 13 of the second season.
But that's a sad story for another day. July 10, 1974, on the other hand, will always be a special day that marked a special time. The World Football League didn't live long, but the joy it gave me lives on.