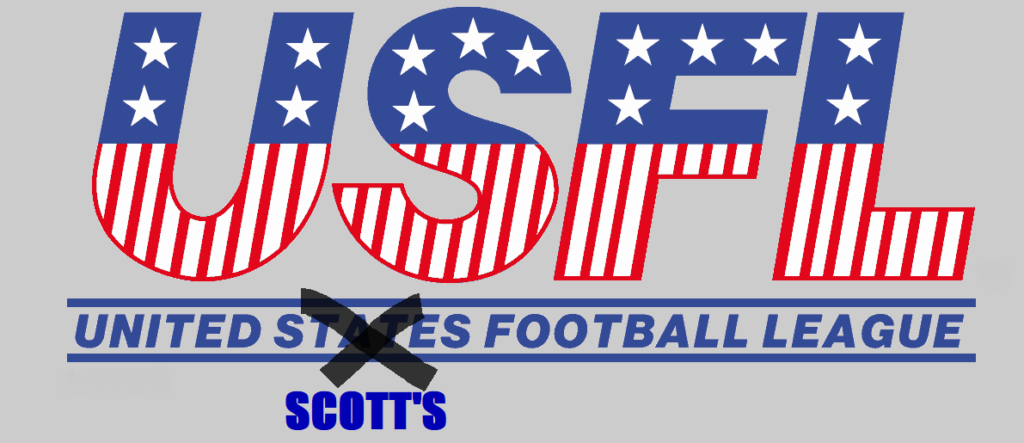 Quick, United States Football League fans … what's the significance of today's date?
Anyone?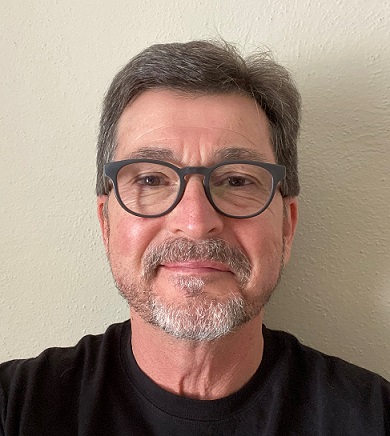 Easy question. On this day in 1983 the first USFL championship game was held, with the Michigan Panthers upsetting the Philadelphia Stars, 24-22, in a dang good football game.
So how will I commemorate the special occasion 38 years later?
By talking about the new USFL – and how I'd run it.
I'm not an insider, and I have absolutely no idea what's going on behind the scenes of this proposed league. But as a student of spring football, I have ideas … all kinds of ideas.
A month ago I wrote a tongue-in-cheek column suggesting that the USFL would have to go big and bold (i.e. spend wildly and irresponsibly and attempt to become a major league) in order for me to take it seriously. Today I'm looking at through the lens of someone charged with running it – still mostly tongue-in-cheek, but with a dab of realism.
So let's pretend the USFL – co-founded by The Spring League creator and CEO Brian Woods and featuring FOX Sports as part owner – hands me the keys as president.
What will I do?
Glad you asked.
Plans are already in place to launch next spring with at least eight teams. And since the third attempt at the XFL is aiming for 2023 after teasing a possible alliance with the Canadian Football League that didn't materialize, that gives my league an early advantage in the Spring Football Wars.
By starting a year ahead of the XFL, I get first pick of cities. I could choose to mix major markets with mid-major ones (as the 1983-85 USFL and 2000 XFL did); go with all major markets (as the 2020 XFL did); or rely heavily on non-NFL cities (as the 2019 Alliance of American Football did).
We've already registered several trademarks from USFL Prime, so I can revive nicknames such as Outlaws, Gamblers, Stallions and Breakers – even though they might not be attached to the same towns they were in the 80s. And even though the XFL's website is still promoting teams from 2020, it has no pro football territorial rights. In other words, I don't see how the XFL Los Angeles Wildcats could prevent the second coming of the USFL Los Angeles Express.
Venue rental will be accepted from the first person willing to write a check, and my checks are itching to be written.
I'll use XFL 2020 and AAF 2019 as a guide to which locales responded best to spring football. St. Louis and Seattle were far and away the attendance leaders in the XFL's pandemic-shortened season, averaging 28,000 and 25,000 fans per home game, respectively.
San Antonio was the top draw in the AAF, pulling in more than 27,000 per each outing in the Alamodome. Orlando and San Diego averaged close to 20,000 per game before the league folded.
I'm interested in butts in the seats, so I'm definitely making those five cities part of the USFL.
And from a TV standpoint it's always a good move to get the top two markets (New York and L.A.) on board, although neither metropolis garnered much in-stadium support in XFL 2020.
So we'll say the USFL 2022 flagship cities are Los Angeles, New York, Orlando, San Antonio, San Diego, Seattle, St. Louis and one other town.
I'll make Birmingham that other town because if I run a league, you better believe The Ham will be in it.
Thus, next spring fans can cheer for the Birmingham Stallions, L.A. Express, New York Generals, Orlando Renegades, San Antonio Gunslingers, San Diego Breakers, Seattle Invaders and St. Louis Gamblers.
As for game play, both the AAF and XFL had some solid rule innovations, so I'll take a hard look at the hits and misses there when imagining its on-field product. I thought the XFL's kickoff and punt rules were excellent. And it seems the PAT kick has no future in alternative football, so expect more runs and passes for extra points.
(I'll try to convince the competition committee to go with a 7-point touchdown and "action point" conversion as an homage to the World Football League).
In terms of player compensation, unless I become besties with one of these tax exempt billionaires and he gives me a stipend, I'm assuming the USFL pay scale will be similar to AAF and XFL 2020 salaries. That means the average player makes anywhere from $50,000 to $70,000 per season. That's quite modest by NFL standards but a nice chunk of change in "regular people" money. There are plenty of talented gridders willing to play for that kind of pay – more than enough to stock rosters with big league near-misses. If the quality of play is comparable to what we saw in XFL 2020, it will be worth watching.
And if attendance is decent and FOX ratings are promising – thus helping the USFL find itself with a future beyond a single season – then it becomes the alpha predator of spring football. That storyline makes the XFL's dalliance with the CFL – and decision to delay its third comeback by a year – look like a losing bet. Any momentum it had is lost and it's forced to convince a TV network and eight to 12 cities that there is room for a second offseason league after one has already taken root.
Despite all of RedBird Capital's money, Dwayne Johnson's name recognition and Dany Garcia's business savvy, that could be a hard sell.
Unless … I strike a business deal with the XFL and we work out a merger. Even if the USFL is a resounding success in 2022 it'll still lose money – that's a given for virtually any sports startup. However, an infusion of cash, star power and maybe even some XFL-branded expansion teams would be a win-win for all involved. Perhaps some of the XFL's global vision could be applied to my organization (with teams both north and south of the United States borders), and the result would be a new international league that was first pitched in conjunction with the CFL.
I'll have my people call The Rock's people and we'll do lunch.
On the other hand, what if the USFL falls on its face? Despite my leadership, that's a distinct possibility. I mean, the track record of spring pro football is a record of failure. The "Big Eighties" version of the USFL made it three years, the original XFL one year, the AAF eight weeks of its first season and the second XFL half a 10-week regular season before being shuddered due to Covid-19. Yes, the World League of American Football/NFL Europe/NFL Europa was around for 15 seasons, but had teams in North America for only the first two.
If the USFL flops, either folding during the season or calling it quits after limping to the finish line of Year One, then XFL officials might be feeling a bit of déjà vu.
The 2020 XFL was able to learn from the missteps of the AAF before hitting the field, and did just about everything right; its demise was completely out of its control. Should history repeat itself, then XFL 2023 will have another template to work with and enter the scene as the latest savior of spring professional football – ready to step in and replace the United States Football League.
If that's the case, I just hope they'll keep me in mind when naming a general manager for the team in Birmingham.