Alternative football in Birmingham has been my kink since 1974, which is why I wrote The Home Team: My Bromance With Off-Brand Football.
But that book was about professional football teams in the Magic City. I never expected I might have to add a chapter about an entire league that set up shop in my hometown.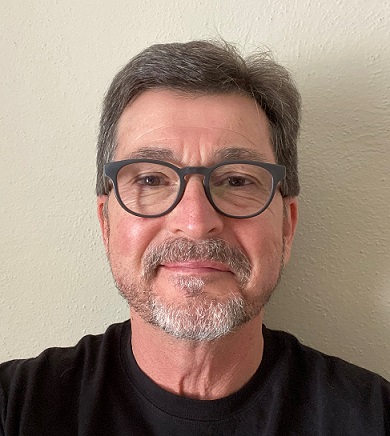 Sparkling new 47,100-seat Protective Stadium officially opened for business on October 2, 2021, and a new business calling itself the United States Football League has reportedly decided to rent it out for the spring of 2022 (official news is coming – maybe today, this week, next week … at some point). The USFL will go with a bubble model next April, with all 43 games taking place in the 'Ham – kinda like a startup business fair. Theoretically, this could be terrific for the local hospitality industry, with players, coaches, league personnel and broadcast partners (FOX Sports owns the league under the umbrella of the National Spring Football League) filling hotels and restaurants and shining a national spotlight on Birmingham.
Even venerable Legion Field would get a piece of the pie, since it would also host some of the overflow USFL games. With eight teams playing each week of a 10-week regular season – plus playoffs – "The Old Gray Lady" would be called into service to supplement the new kid on the Uptown block.
All that's great, but getting my hopes up about viable professional football here has always led to heartbreak. It's like having a field mouse as a pet – you love it, but it's best not to get too attached because it'll probably only be around for a year or so. Plus, Birmingham and Jefferson County have each agreed to pony up $500,000 toward the reported three and a half million bucks it'll cost to host in 2022, and that's a lot of money to commit to something with such a poor track record. Noted sports fan Bill Shakespeare once wrote, "What's past is prologue," and Birmingham's pro gridiron past has resulted in a lot of tombstones.
"But Scott," you say, "FOX is putting millions of dollars behind the effort so it's a no-lose situation," to which I answer, "FOX also put millions of dollars behind the excellent science fiction series Almost Human but canceled it after one season because it cost too much money to make."
All that aside, what do we really know about the 2022 USFL?
Will the pay scale be similar to that of the Alliance of American Football or the most recent XFL ($50,000-$75,000 annually)? Will athletes earn much more? Much less?
What will be the format of the draft?
Will USFL coaches be older "big names" looking for a last hurrah, up-and-comers, or a mixed bag?
Are franchises ultimately to be purchased by ownership groups, or will the league work as a single entity corporation?
And how about rules? Will the league go for outside the box innovations or copy the NFL?
I have many, many questions.
Also, the league coming to my city is calling itself the USFL, but I know deep down that it's not the USFL. Silly? Yeah, I suppose. Whoever buys the trademarks, logos and naming rights can call it whatever they like. And I'm sure a lot of people will initially pay attention to the league because of the throwback angle, and that's smart marketing.
However – and speaking only for myself – I'm extremely protective of the original USFL. It gave me and millions of other fans major professional football from 1983-85. It signed top National Football League and college players, started a good, old-fashioned bidding war, and ultimately produced a handful of franchises (the Philadelphia/Baltimore Stars chief among them) that could've been competitive in the NFL.
The new USFL will do none of those things. That's not a criticism, it's just a fact.
Since it's owned by FOX and FOX is a major broadcast partner of the NFL, the network would never do anything to anger the big league. In fact, I imagine many broadcasts will feature commentators saying things like, "He really wants back in the NFL and a good showing against the Stallions could put him on the league's radar," and "He was just a step away from earning an NFL roster spot last September and a strong performance with the Stars might get him another shot."
All that is absolutely fine. I have no expectation that this league will or should be in competition with the NFL, and if it can ultimately work out some sort of working agreement with it, that would be fantastic.
However, saying the USFL is "back" implies this new venture is a continuation of the old one, and it's nothing of the sort – it's just not. That's why teams called the Stallions or Stars or Breakers are off-putting to me. I mean, there were bands I loved in the 1980s, but if I saw them tour now – with none of their original members – it just wouldn't be the same (I'm looking at you, Quiet Riot).
Now before I go any further, I have a confession to make; I'm a hypocrite when it comes to sports reboots and restarts.
It didn't bother me in the least that the second iteration of Birmingham's baseball Barons had nothing to do with the original Barons.
And I followed the New York Cosmos of the original North American Soccer League, then followed the New York Cosmos in the Division II North American Soccer League, and continued to follow the New York Cosmos in the National Premier Soccer League and National Independent Soccer Association. I still follow them now, even though they may or may not even exist. None of that rebranding, remaking or retreading concerned me at all so if you want to call out my sanctimony, I offer no defense.
The USFL is different to me, though. Its particular place in my sports fandom is unique and I want to remember it as it was, not for what someone else is pretending it is.
But, my opinion carries no weight and FOX owns the league, so that pretty much ends my desire that this USFL be an acronym for Unrelated Spring Football League.
I'm acutely aware I sound like Dougie Downer or Negative Ned or Antagonistic Andy or Gloomy Gus or Pessimistic Pete or Despondent Dudley, and that's not my intent. If it can provide jobs and opportunities, I want it to be a rousing success. Any time an alternative football league comes along, I have a moral obligation to give it a chance. And anything that's good for Birmingham has my full support.
So support it I will; the first weekend of games, you can count me in. And if the quality of football is good, Birmingham officially gets a franchise, and it keeps me entertained, I'll keep coming back for more and cheerfully admit I misjudged it.
Just don't expect me to buy Stallions T-shirts and caps.
I stocked up on those back in 1983.