The World Football League folded after a season and a half (1974-75), and the Canadian Football League's "American experiment" (1993-95) ultimately failed as well.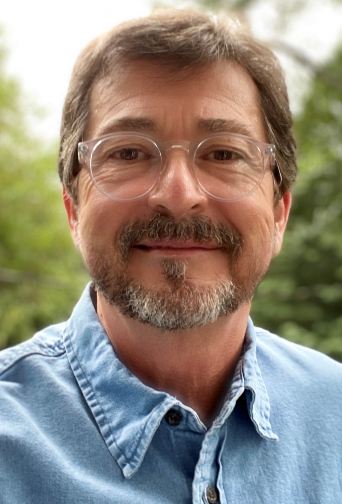 But what if the WFL and CFL had decided to marry in the mid-1970s? Would the consolidation of North America's two non-NFL circuits been mutually beneficial?
By all indications they never even came close to eloping, but the subject was at least broached in 1974. And since it was, it's fun to think what might have been.
On March 20, 1974 – just under four months before the 12-team WFL was set to launch – CFL Commissioner Jake Gaudaur said World Football League Commissioner Gary Davidson had called him and asked for a meeting.
"He said he'd like to get together with me and work out some kind of relationship between the two leagues," Gaudaur said in an interview with the Canadian Press. "I'm not sure what he has in mind. I told him that any time he's in Toronto I'd be pleased to see him."
Gaudaur was concerned by the fact that the WFL had placed a franchise in Toronto, and that the fledgling league had drafted 76 CFL players.
"By sitting down with people to talk you have nothing to lose and everything to gain," Gaudaur added. "But I don't feel any different about the entire issue. I honestly don't believe two professional football teams can make it in Toronto, let alone in one stadium."
A month later John Bassett – owner of the WFL's Toronto Northmen – also proposed that the leagues join forces. He said he had approached Davidson with the idea and received a positive response. Bassett was riding high after stunning the football world by signing Miami Dolphins stars Larry Csonka, Jim Kiick and Paul Warfield on March 31. The trio would join the WFL in 1975.
"Davidson approved the proposal and suggested the matter be officially discussed on the executive level by the governors of the World Football League," read a statement from the WFL released on April 19, 1974. "Bassett feels the acceptance of the proposal by the Canadian Football League would be of great benefit to Canadian fans providing them with major league football and, further, allow currently financially-pressed CFL teams the opportunity to share in U.S. national television revenues and other potential benefits which are vital to their future existence."
That press release came out a week after the Canadian government introduced legislation to ban any foreign-based football league from operating in Canada. Health Minister Marc Lalonde sponsored the bill (the Canadian Football Act), so this overture might've been a shot across the bow from Bassett, who wanted his Northmen to compete with the CFL's Argonauts for fan interest.
However, on April 23, the House of Commons of Canada approved the bill in principle (although it was never signed into law). That prompted Bassett to look south of the border, and on May 7 he announced that his club was headed to Memphis, Tennessee.
"We're moving the franchise the moment the lease is formally signed," Bassett told the Associated Press. "I hope the people of Memphis will welcome us as warmly as I know the people of Toronto would have. I would never return this team to Canada. The Northmen now belong to the people of Memphis."
That seemed to be the end of any potential WFL/CFL partnership, but on November 12, 1974, House of Commons Progressive Conservative Otto Jelinek asked the government to give the go-ahead for merger talks with the WFL. He said the CFL's attendance and quality of play were declining and hinted that Gaudaur had shown a willingness to talk about a merger.
"The government really has no alternative except to let the CFL and WFL get together," Jelinek said to AP. "I can see two or three CFL teams dropping out of the league because of lack of money in the next couple of years."
Bassett also chimed back in, once again expressing his desire to see the leagues combine.
The timing of such a suggestion was odd, though, considering the WFL was already flailing by November. Many players had gone weeks without being paid, two franchises (Jacksonville and Detroit) had already folded, and the teams in New York and Houston relocated to Charlotte and Shreveport, respectively.
Upon closer inspection, Jelinek and Bassett seemed to be the only people truly interested in the idea.
"Why would we want to merge with the World Football League?" CFL President Jim Hole asked during an interview with the Edmonton Journal. "They have nothing to offer. Our fans don't even know where Charlotte, N.C., is. Who is going to get excited about a game against somebody like that? It doesn't have the interest of a game against Regina or Calgary where it's more than just two football teams involved."
Gaudaur claimed that his "interest" had been overstated by Jelinek.
"That was two weeks before Mr. Bassett's recent statement that a merger of the two leagues would be desirable," Gaudaur said. "To refuse to see a counterpart in another league, or indeed anyone, would be an act of arrogance and, more importantly, even though Mr. Bassett is on the other side of the football fence I still consider him a friend. Notwithstanding the childish tactic of Jelinek, I will be prepared to meet with Mr. Bassett or any league if they request it to listen to whatever they want to say."
Of course, there was no merger.
The WFL barely reached the finish line in 1974 and went out of business for good on October 22, 1975.
The CFL, meanwhile, made it through the 1974 campaign just fine, thanks. Despite Jelinek's worries about attendance, CFL teams averaged 23,055 fans per game that year to the WFL's 21,423. Even better, it started with nine clubs, ended with nine clubs, and all the players got paid.
Certainly hindsight is always 20-20. But considering the fate of the WFL, a merger might've been the best thing that never happened to the Canadian Football League.