Those of us who are alternative football goobs were goobing out big-time last Wednesday when we got news that the Canadian Football League and XFL were flirting.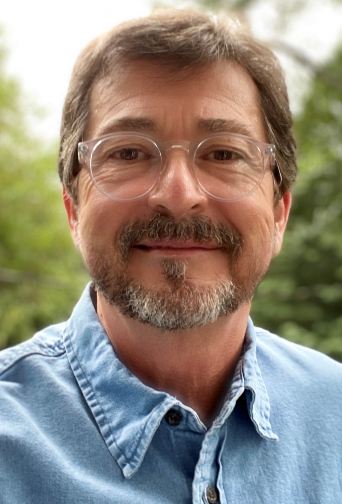 I was making a random check of emails when I came across the first unread one. It yelled, "CFL TO EXPLORE OPPORTUNITIES FOR ALIGNMENT WITH XFL OWNERS DANY GARCIA, DWAYNE JOHNSON, AND REDBIRD CAPITAL."
Below that, in a much calmer voice, it stated that the leagues and their officials would work together "… to identify opportunities for the leagues to collaborate, innovate, and grow the game of football."
I almost got the vapors.
What are these opportunities you scream of? And what of this alignment? Alignment means "arrangement in a straight line," or "in correct or appropriate relative positions," or "the act of aligning parts of a machine," or "the route or course of a road or railroad, or a position of agreement or alliance."
But does it also mean "merger?" And admit it, that's the first thing a lot of you thought, right?
So I read the news release, hoping it would answer these questions.
First up was a statement from CFL Commissioner Randy Ambrosie:
"Canada has an exciting game and devoted fans, and our discussion with the XFL provides a tremendous opportunity to build on that strong foundation. We look forward to exploring how we might work with one of the most innovative sports brands in the world to grow the game, engage fans in new ways, and reach new audiences. We look forward to seeing what possibilities our discussions might uncover, and to sharing those with our fans as the process unfolds."
OK, that didn't clear things up.
Perhaps a few words from XFL Chairwoman and owner Dany Garcia would tell us what we need to know:
"Since we first acquired the XFL, we have focused on identifying partners who share our vision and values on and off the field. A vision filled with opportunity, innovation and the highest level of entertainment value for the benefit of our athletes, fans and communities. The CFL has expressed that similar sentiment and jointly we recognize a great opportunity to build exciting innovative football experiences that make the most of each league's unique strengths. I look forward to our continued discussions and we will update the sports community as we have more to share."
Still wondering?
Then let's hear from Jeffrey Pollack, XFL President and CEO:
"We are honored and excited to be in discussions with the CFL. It's clear through our early conversations that we share a passion for football, an expansive sense of possibility, and a deep desire to create more opportunity for players and fans across North America and around the world. Blending the CFL's rich heritage with our fresh thinking, and the unique reach and experience of our ownership, could be transformative for the game. We look forward to learning more about what's possible together with the CFL and where our shared passion takes us."
Translation: We don't know what all this means because they don't know what all this means.
Remember back in the late 1990s when the NFL and CFL signed a five-year working agreement? It allowed players going into their option years to join NFL teams once the Canadian season ended. And part of that deal stipulated that beginning in 1998, the winner of the Grey Cup would play the champion of NFL Europe annually each June in the World Classic Bowl.
I don't remember the World Classic Bowl – probably because it was never played.
Point being, this alignment, partnership or whatever you want to call it is the equivalent of two people talking with each other and setting up a lunch meeting. Before they figure out what to eat, though, they first have to figure out where to eat.
And, it might not even happen.
Look, I'm biased toward the CFL game – I like the three-to-make-10, 12 to a side, longer, wider field, rouge, etc. aspects. I absolutely don't want to see it "Americanized" by adopting NFL-type rules. (I even proposed a "Canadianized" version of American football in this column The American League of Canadian Football).
But … I wouldn't mind seeing some of the XFL's experimental rules used in Canada, such as the kickoff and punt innovations that lessen the likelihood of high-impact collisions.
And a player swap deal would be cool, too. Maybe each XFL team holds a few spots open for Canadian players and the CFL does the same for XFL guys who want to double dip.
Again, I'm spitballing here. I have no clue what will happen.
As for a merger, I suppose anything is possible but I'm thinking it's improbable. I can't imagine the CFL moving its season from early February to late April. And the XFL certainly wouldn't play a June/November slate because there would be too much overlap with the NFL and college football.
And yes, the CFL has financial woes, but anyone thinking the new XFL will just magically become a money-making machine might need to think a little harder. The new ownership group is certainly reputable, but Vince McMahon wasn't exactly a pauper. He gave up on the original XFL after one season in 2001, and when the Covid-19 pandemic cut the rebooted league's season short in 2020, he walked away again with heavy losses.
Aside from the World League of American Football/NFL Europe/NFL Europa – which existed a total of 15 seasons thanks to NFL backing – no other spring outdoor circuit has lasted longer than three years.
But desperate times call for desperate measures, so if the two leagues conclude the only way to survive is to become one league, then I guess that's on the table.
In any case, I hope this flirtation turns out to be mutually beneficial to both leagues and allows them to maintain their own identities.
And who knows? Maybe in a few years we can finally get that World Classic Bowl after all. I don't know about you, but I wouldn't mind seeing a hybrid rules exhibition between the XFL's Houston Roughnecks and the CFL's Winnipeg Blue Bombers.