I really hoped the third time would be a charm for Dave Dixon.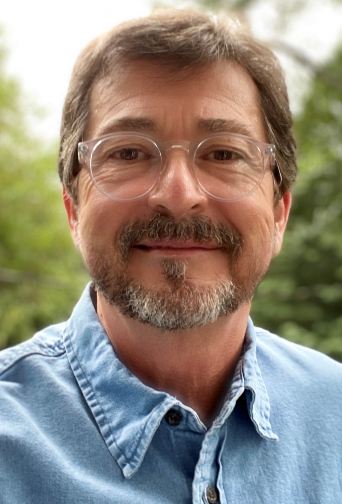 The football innovator's original idea for a spring professional football league came in the mid-1960s, but his United States Football League didn't spring to life until 1983 – going three and out and deviating from its founder's concept of controlled spending.
In 1985, though, the man with the alternative plan was at it again.
The USFL was winding down its final spring season before a planned move to the fall in 1986, and Dixon wanted no part of going head-to-head with the NFL. So that May he announced preliminary plans for "America's Football Teams, Inc." Dixon actually broke the news of the league during a speech to Harvard Business School students.
"We can have our share of superstars," Dixon told the Associated Press. "I don't want this to be a mediocre, second-rate, Triple A league. This would be a major football league from the beginning."
The AFT's single entity structure would result in identical budgets for each team. Initially, the clubs would be run by appointed board memories but eventually they would be elected by stockholders. Fans would become owners when they bought a ticket to a game, which would contain a "stock sub." That would amount to a Class A common voting stock.
"We think eventually this kind of ownership will predominate in football," Dixon told AP. "If you have a choice of going to a game owned by yourself or some multimillionaire who last year said he was going to move somewhere else if you didn't knuckle under, who would you choose? The owner no longer serves a useful purpose. He's obsolete. The fans and television provide the money."
When the USFL canceled its 1986 fall season after being awarded only $3 in an antitrust suit against the NFL, it became apparent it would never play another down. So by October of 1986, Dixon got more serious about filling the void with his upstart organization.
Fourteen potential franchise owners held a "secret" meeting in New Orleans, and the original plans called for a draft format that would allow each team to select up to five high school seniors as well as college players to stock a 50-man roster.
A salary cap would also be enforced, although teams would be allowed to set aside additional money to spend on a handful of "big name" players.
With an eye on an inaugural season in 1987, the AFT hoped to place teams in New York, Houston, Chicago, Detroit, Philadelphia, Tampa, San Francisco, Orlando, Dallas, Los Angeles, Boston and London. A 20-game regular season would begin in early March followed by playoffs and a best-of-3 "Super Series" championship in July.
According to Advertising Age, owners wanted to ultimately expand to other international locales such as Tokyo, Rio de Janeiro and Perth after establishing the league as a public corporation.
In order to land a team, potential owners would be required to pay a $20,000 entrance fee just to bid on a franchise, which had a price tag of $2.5 million.
But after a flurry of publicity, Dixon and the AFT wasn't heard from again – until 1989. By then the NFL was plotting what would become the World League of American Football, and Dixon said its formation was designed to "monopolize TV and discourage rival leagues." He suggested America's Football Teams, Inc. (now known as the American Football Federation) was still in the works and he would try to block the NFL from forming its spring league through legal means.
Of course, that didn't happen.
The WLAF hit the playing field in 1991 and Dixon's circuit stayed on the drawing board. He did try to revive a reworked version of the league once more in 1995 with the Fan Ownership Football League, but it never advanced beyond the talking stage.
Regardless, Dixon was a visionary. While the USFL didn't turn out as he dreamed and his other spring ventures failed to materialize, his sports successes were substantial. Dixon, who died in 2010, helped New Orleans land an NFL franchise and spearheaded funding for the construction of the Superdome, so his sports successes certainly overshadow his misfires.
Still, I would've loved to see America's Football Teams Inc. become a reality. It's great to have a team to call your own – but it's even better to call yourself an owner of that team.