When I think of Canadian pro football teams that played by American rules, the Montreal Machine always comes to mind.
Maybe it's because I was at Legion Field and saw them defeat the Birmingham Fire, 20-5, on opening weekend of the World League of American Football back in 1991. Or maybe it's because when Montreal originally had a pro football team that played by American rules, I was only 3-years-old.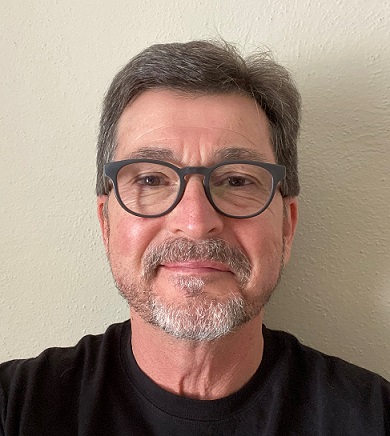 The Machine was, in fact, 27 years late to the party because Quebec's largest city had a franchise competing in a league that used American rules way back in 1964.
And the history of the Quebec Rifles – who spent only one campaign in Montreal before becoming the Toronto Rifles – is short but interesting.
After three seasons the United Football League had established itself as a quality minor league and decided to expand into Canada, giving fans north of the border an American-rules team to call their own. While not competing directly with the Canadian Football League and fans of the Montreal Alouettes, the team wanted to make a splash and did just that by hiring former Als quarterback Sam "The Rifle" Etcheverry as head coach. Already a CFL legend, Etcheverry was a six-time all-star and had set numerous passing records in the CFL. His coaching staff – Frank Filchock, George Brancato and Herb Trawick – also had ties to the Alouettes.
They even nicknamed the team the Rifles in honor of Etcheverry.
"Sure, we were thinking of publicity when we made those appointments," Quebec general manager J.I. Albrecht told The Gazette of Montreal. "But we also think we've put together a good staff. Sam is going to go right from the player ranks to head coach's job. The only other quarterback who did that was Norm Van Brocklin, but I think he'll do as good a job as Van Brocklin.
"Frank Filchock has had plenty of coaching experience and he'll look after the defense. Herb Trawick will be the line coach. I've watched his technique and he rates with the best. George Brancato, who has a good football mind, will be in charge of the defensive secondary."
Albrecht also wanted football aficionados in Montreal to know the quality of play would be solid.
"It's not a bush league," Albrecht said. "There are a lot of good football players in it and I think fans are going to be pleasantly surprised by the kind of football they play."
The UFL already had working agreements with NFL and AFL teams, and developed one with the CFL in 1964 with Quebec getting first shot at cuts from Montreal, the Ottawa Rough Riders, Winnipeg Blue Bombers and Calgary Stampeders.
"There are 3,000 college footballers graduating each year and the major teams only take three or four each," UFL commissioner George Gareff said. "There's a wealth of material wasted with no place to go."
The team played at 13,000-seat Delormier Stadium – home of the Alouettes from 1946-53 – and the expectation was that the local ties would help the Rifles be a big success at the gate.
And since fans were accustomed to cheering for Canadian players, Notre-Dame-de-Grâce linebacker Phil Chiarella was the first homegrown star to sign with the Rifles.
Yet despite fullback Joe Williams rushing for 835 yards and tallying a league-leading 18 touchdowns and quarterback John Henry Jackson throwing for 11 more, Quebec stumbled to a 5-9 record and averaged 5,950 fans per outing. Attendance wasn't bad, but not nearly good enough to escape the shadow of the Als.
Two days after the season ended, team co-owner Hy Katz said the club would definitely be back in Montreal in 1965, although it might be in another league.
"We may not operate in the same league next year," Katz told The Gazette. "Any club is at liberty to leave the United League and I guess we would be willing to forfeit the $7,500 franchise fee.
In December the 34-year-old Etcheverry signed a two-year contract extension to remain as coach and hinted he might also be behind center in 1965.
"It was really tempting for me to go in there and play (in 1964), especially for a new coach," he said to the Ottawa Citizen. "But I realize you can't do that and have a confident man on the field. He has to be his own boss and do his own thinking."
In February, 1965, however, the team officially relocated to Toronto and joined the new Continental Football League. On March 1 Etcheverry resigned, saying he had no interest in following the team out of Montreal, and on May 4 Leo Cahill – a former Alouettes assistant coach – took the reins.
After the move the team did much better on the field (11-3 and COFL runners-up in 1965 and 9-5 in 1966) and at the box office (7,066 fans per game at Maple Leaf Stadium in 1965 and 8,985 at Varsity Stadium in 1966). But in April, 1967, Cahill was signed away by the CFL's Toronto Argonauts, and the Rifles (under new coach Jackie Parker) made it through just four games that season before folding with a 1-3 record.
As for Montreal, its American football experiment continued with the Montreal Beavers – who began as the Indianapolis Warriors of the UFL. They played two years in the COFL (1966-67) before folding prior to the start of the 1968 season.
Just some food for thought the next time you think of Canadian football teams that played by American rules.