I've always enjoyed playing games, and in the middle of this pandemic I've found myself trying to manufacture as much homemade fun as possible. Fortunately, I've succeeded by forming the Neighborhood Street Walking Association (NSWA).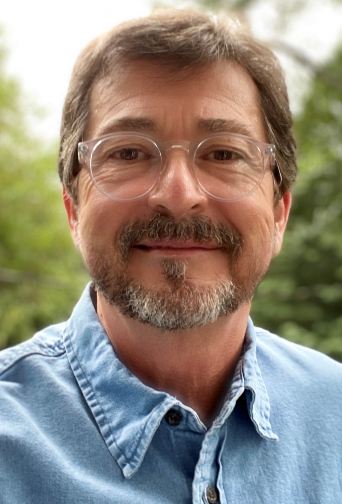 Mary and I walk every day – a minimum of five miles, but usually many more – and we've been doing this regularly for several years. As standard exercise, it can be monotonous and boring. Now, however, our walks are an athletic event based on points – with the goal of reaching a minimum of 1,000 points each "game."
Because we practice social distancing, avoid crowds, and aren't traveling to see family or friends, this has become an escape as well as our favorite form of interactive entertainment.
How does it work?
Glad you asked.
Different people are worth different points, and since we sometimes change up our walking routes, you never quite know who you'll see.
A random person we don't know – and by "don't know" I mean someone who we never interact with other than throwing up an obligatory wave – is a "Rando." Randos represent the Third Tier and are worth 25 points. They can be walkers, runners, or non-motorized cyclists. And there is no age limit, so if a toddler escapes from a stroller and toddles at least three steps, it's 25 points for us.
The Second Tier is comprised of "The Named," which are people we have either seen or spoken to enough that we have assigned them identities.
For example, there are two speed-walkers who remind us of Big Edie and Little Edie from "Grey Gardens" fame. Therefore, they're known as "Grey Gardens" and are worth 50 points each.
Another woman who we often encounter has been dubbed "Norma Bates" because she looks like actor Anthony Perkins and we have reason to believe she lives at home with her dead mother. She is also worth 50 points, as is Squidward (a person who resembles the SpongeBob SquarePants character), "Gollum," (a human version of the character from "The Hobbit" and "The Lord of the Rings,") and "Tugboat" (a dog walker who shares physical characteristics with the former professional wrestler who grappled under the same name).
The First Tier folks, "The Legends," are worth 100 points. These are women and men we've seen for years and have decided their longevity is worthy of triple digits.
Two First Tier Legends include "Church Lady" and "Bernie." "Church Lady" is the woman I mentioned a while back in my "Meet My Neighbors" column. She's a whirling dervish who scoots and boogies over hills and through valleys despite being at least 130 years old.
"Bernie" is a tiny old gentleman who is the spitting image of Senator Bernie Sanders of Vermont. Actually, he's like a miniature version of Sanders. Very, small, he could likely sleep comfortably in a large mailbox.
Regardless, he scores 100 points.
Finally, there's the Unicorn Tier, which awards 200 points to people that we rarely see during our competition.
One is a woman who has a shock of white hair but is so tanned she looks like a movable bronze statue. Seeing her is like coming across a Mountain Pygmy Possum or meeting someone who actually thinks 1997's "Batman and Robin" is a good movie – it's a true rarity.
We usually start our games very early in the morning, which gives us an entire day to rack up our points. I try to be eagle-eyes so if I spot a human figure off in the distance, I'll assume it's a Rando and award ourselves 25 points.
We'll also occasionally split up for a lap and try to garner more points via the divide-and-conquer route. The thing is, you can only count a person once per game so if we see Bernie in the morning he is of no point value in the afternoon (although I'll still sometimes look in his mailbox to see if he's in there taking a nap).
Each NSWA regular season consists of 10 games, and if we win eight we qualify for the playoffs. By going undefeated in the regular season, we advance immediately to the championship. Should we lose one or two, then we have to win two playoff games to claim the crown.
In case of inclement weather, we claim a "bye week" and resume the schedule on what our rulebook calls "the next walkable day."
I'm pleased to report we're currently riding a 40-game winning streak and have secured four consecutive Neighborhood Street Walking Association championships. Our fortunes have changed dramatically since five seasons ago when we started out 1-2 and I was forced to shake up the staff by firing our offensive coordinator.
Anyway, we're having a good time with our walking game and still tweaking the rules as we go.
Just the other day we decided that the next Rando we spotted would be named "The Randolorian" and worth 50 points, thus resulting in that person's promotion to the Second Tier. And we've vowed to give ourselves a 500-point bonus if we're ever out on a stroll and see either a werewolf, a naked person riding a horse, or Henry Winkler.
I hope our walking game inspires you to participate in this sport yourself and shape the rules to fit your needs. And who knows?
Maybe Mary and I will see you one day, strike up a socially-distanced conversation, and give you a name.
It might be the beginning of a beautiful friendship – and one that's worth at least 50 points to us.